A renowned art fair with a long tradition, SCOPE Art Shows returns to Basel for its 10th anniversary. This spectacular event with over 75 exhibitions in New York, Miami and Basel spanning over 16 years features the most exciting showcase of emerging contemporary art from all around the world. With multidisciplinary creative programming, an attendance of over one million visitors and sales of over one billion dollars, SCOPE Art Show is certainly the largest emerging art fair in the world. With uncanny ability to forecast new trends, its innovative ideas and different views on artistic expression, SCOPE is critically acclaimed globally and is definitely a must-visit for collectors and art enthusiasts worldwide.
This year's edition will be held at the new location at Clarahuus, a well-appointed venue just a brief walk away from Art Basel. Welcoming over 70 international galleries and 10 more within its renowned Breeder Program, SCOPE will offer a unique view of the contemporary art market.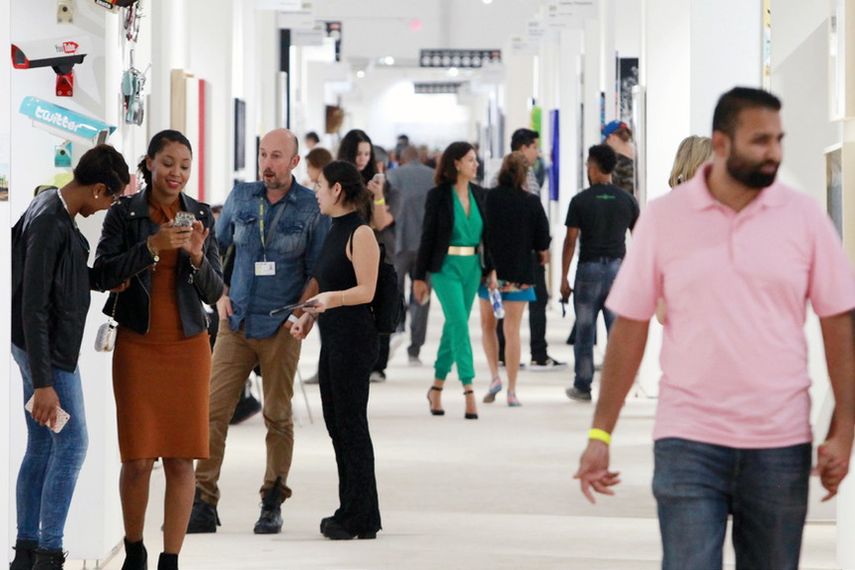 The Exhibitors and Highlights of SCOPE Basel
SCOPE Basel will feature over 70 international galleries coming from four continents and over twenty countries including China, South Africa, Ukraine, Korea, Italy, Russia, France, Brazil, the Netherlands, Norway, Switzerland, Germany, the UK, and Spain. This diverse selection of galleries will present the best overview of emerging contemporary art. Be sure not to miss the booths of NG Art & Gallery from Sidney that showcases the very best of Australian contemporary art; We Gallery from Berlin presenting international modern and contemporary art; The Public House of Art from Amsterdam; Joerg Heitsch Gallery from Munich; Montoro 12 Contemporary Art from Rome; Rademakers Gallery from Amsterdam presenting artworks by emerging and renowned artists at the intersection of art, photography, fashion and design; Laurent Marthaler Contemporary Art from Montreux; Kir Royal Gallery from Valencia offering a broad overview of international contemporary art with artists working with different techniques and materials.; Wunderkammern from Rome exhibiting a genre of work with a strong influence with Relational Art and Public Art; Francesca Antonini Arte Contemporanea from Rome; Being 3 Gallery from Beijing focused on contemporary art including fine art, sculpture and contemporary Chinese Character; Robert Fontaine from Miami focused on emerging, mid-career, established and master artists ranging in historical scope from the origins of Post War to the most current evolutions of digital media, conceptual installation and urban interventionist; French Art Studio from London curating a rich selection of paintings, sculptures and photographs from French artists; Beta Galeria from Bogota; Andrea Rehder Art Contemporanea from Sao Paolo; ORLINDA LAVERGNE Art Gallery from Mulhouse; Galerie Katapult GmbH from Basel and Anna Zorina Gallery from New York, a contemporary art gallery representing contemporary American and international artists, among others
Breeder Program
As the most interesting program of the SCOPE dating from the very beginning of the art fair, Breeder Program is dedicated to introducing new galleries to the contemporary art market. This long-established incubator provides a remarkable opportunity for exposure for these new and upcoming names in the art world. This year, SCOPE will welcome diverse group of emerging international galleries including Peres Projects from Berlin, John Connelly Presents from New York, Galeria Enrique Guerrero from Mexico City, Daniel Reich Gallery from New York, Bischoff/ Weiss from London, INVISIBLE-EXPORTS from New York, SEVENTEEN from London, ROKEBY from London, Taxter Spengemann from New York, Magical Artroom and Spinello Projects from Miami, among other notable galleries.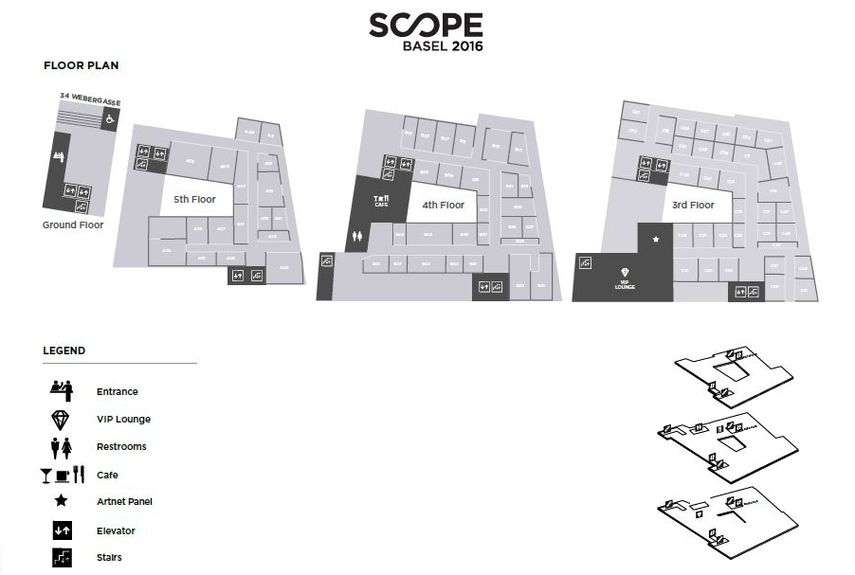 The VIP Program
As every year, SCOPE will have a special program organized for its VIP guests and platinum cardholders. First VIP event will be Platinum First View Event organized during the opening of the art fair on June 14th where guests will have a first look at this year's exhibitors. In collaboration with the digital platform Artnet, SCOPE will also present a panel discussion exploring the ethos of corporate collections. The panel will feature prominent curators and directors of several collections discussing the history of their collections and their views on contemporary art. Additionally, SCOPE will offer private tours to platinum cardholders.
The Location of SCOPE Basel
Practical Information
SCOPE Basel will take place from June 14th to June 19th at Clarahuus in Basel and it will be open daily from 11am to 8pm. The art fair will be opened on June 14th with its Platinum First View Event from 10am to 1pm, followed by the VIP and Press Preview from 1pm to 4pm. The public vernissage will be held from 4pm to 7pm.
All images courtesy of SCOPE Basel.