Among the most visited events in Basel eagerly expected each year, SCOPE Art Basel returns for an exciting 12th edition. A part of SCOPE Art Shows that take place in Basel and Miami Beach, the fair brings together galleries from around the world, which focus on the emerging contemporary art done in various media.
Deepening its ties with the Street Art and New Contemporary Genres, SCOPE Art Shows are now partnering with Berlin's acclaimed URBAN NATION Museum for Urban Contemporary Art. Over the years, SCOPE has been an incubator of the genre, consistently promoting and supporting artists working in the field.
Operating under the leitmotif Connect. Create. Care, URBAN NATION integrates with both SCOPE Basel 2018 and SCOPE Miami Beach 2018 to present immersive projects and host a curated program of artist talks, panel discussions, screenings and performances.
Together, these important art institutions aim to highlight the aesthetical value of the genre, but most importantly, its critical contribution to both global politics and local community engagement.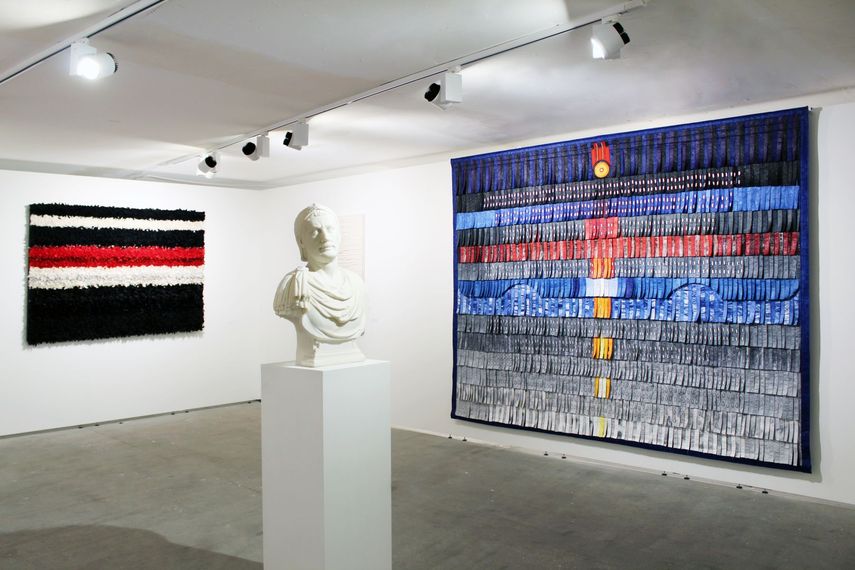 Exhibitors of SCOPE Basel 2018
SCOPE Basel 2018 will bring together a total of 72 galleries from all around the world.
Be sure not to miss booths by Sculpture for New Orleans, an ongoing exhibition placing monumental sculptures throughout New Orleans; Thinkspace from Los Angeles, one of the most active and productive exponents of the New Contemporary Art Movement; ArtHelix from New York, a place where art is not only on view and offered for sale, but also where it can be openly discussed and challenged; Fousion Gallery from Barcelona, a truly magical place bringing works by Peca, Miss Van, Julia Benz, Mono Cieza, Will Barras, Dilka Bear and Bruno Pontiroli; The Untitled Gallery from New York, which will present the multimedia series ONLY YOU by Indira Cesarine, in partnership with ArtHelix Gallery and SHIM; Galerie SOON from Bern and Zurich; representing Swiss and international artists in contemporary and urban art; and M77 Gallery from Milan, actively engaged within the Italian and international art scene; among others.
The List of Exhibitors
The Program of Events
In collaboration with Urban Nation, the acclaimed event in Switzerland will present dynamic programming in the SCOPE Basel Annex, on the lower level of SCOPE | HAUS.
On June 14th, the event will present a panel discussion titled Art as Catalyst for Community Action. Moderator and SCOPE Art Show VP Daria Brit Green will discuss this subject with Mashonda Tifrere, the Founder of Art LeadHER, the artist Ann Lewis, Kai Luttderodt, the Founder of Diversity Matters, and Shaney Jo Darden, the Founder of Keep A Breast Foundation.
On June 15th, artists Carrie Reichardt, Ann Lewis and Mia Florentine Weiss will take part in the discussion titled Women in Public Art, and Mashonda Tifrere, Kai Lutterodt and Shaney Jo Darden will talk about Advocacy in Contemporary Art.
On June 16th, Urbane Kunst Basel will host a workshop and a presentation.
The Location of SCOPE Basel 2018
Practical Information
SCOPE Basel will take place at SCOPE | HAUS in Basel, Switzerland from June 12th until June 17th, 2018.
The Platinum First View for Platinum Holders or By Invitation will be held on Tuesday, June 12th, from 10 a.m. to 1 p.m., the VIP + Press Preview will be held from 1 p.m. to 4 p.m. for VIP Cardholders and Accredited Press or By Invitation, while the Public Opening will be held from 4 p.m. to 7 p.m.
The doors of the fair will be open to the public from 11 a.m. to 8 p.m. from Wednesday to Saturday and from 11 a.m. to 6 p.m. on Sunday. The price of the Platinum First View will be 150 CHF (≈$152), the General VIP will be 100 CHF (≈$101), while a Daily Ticket will be 20 CHF (≈$20).
For press credentials and more information, visit the official website of the fair.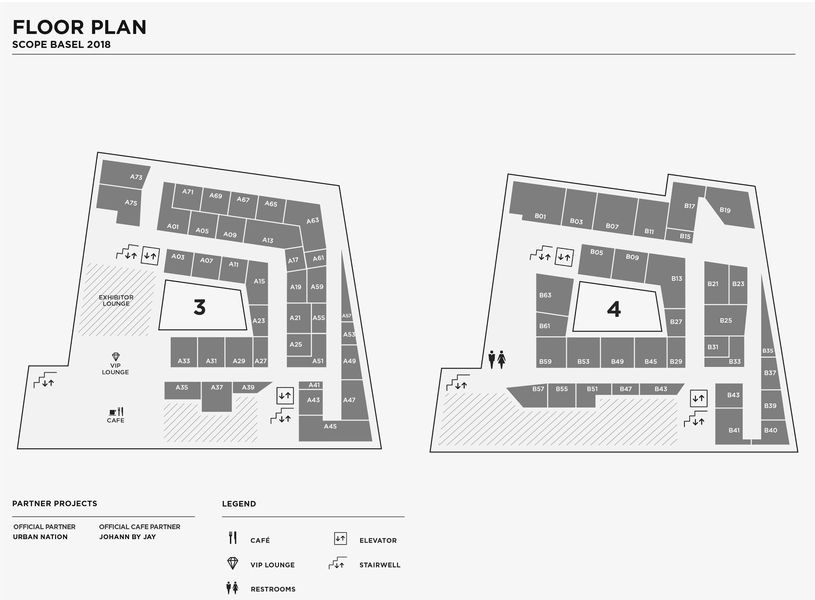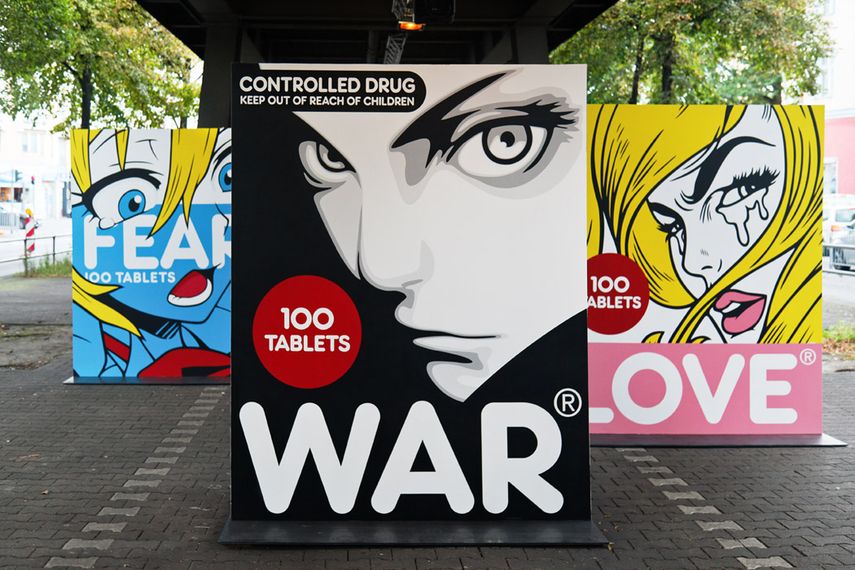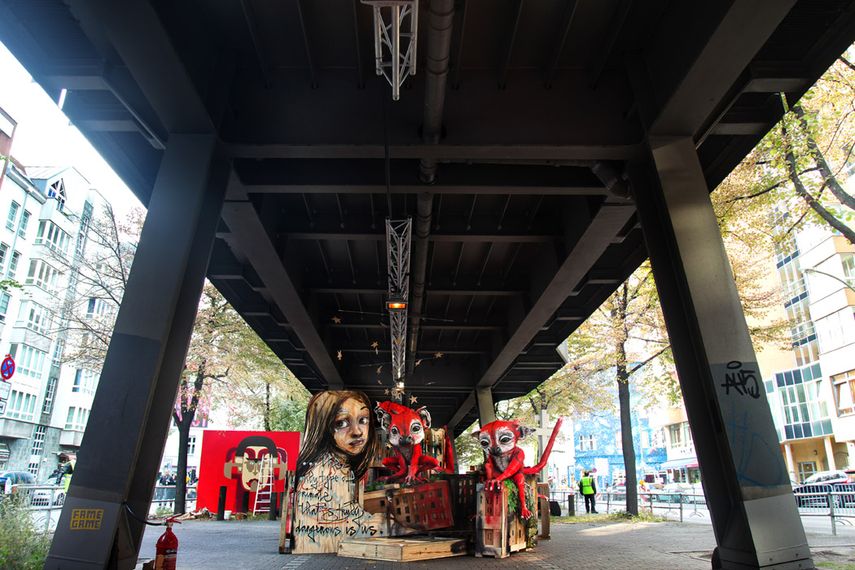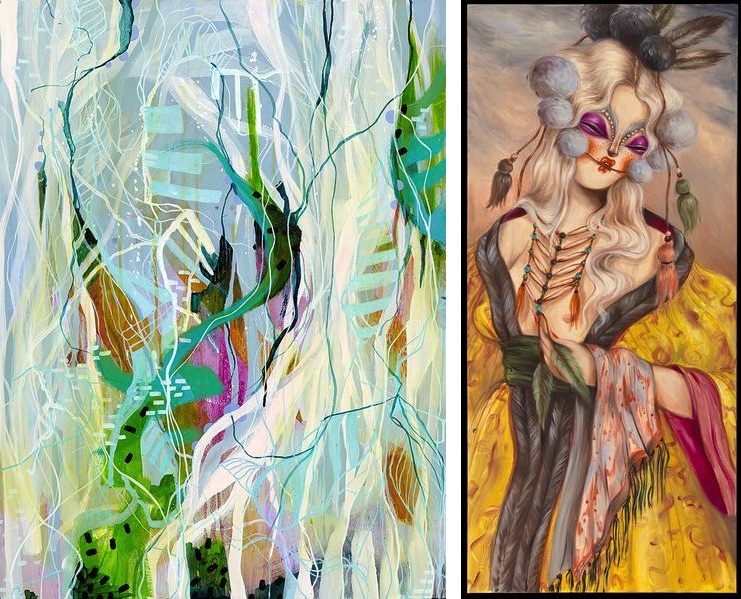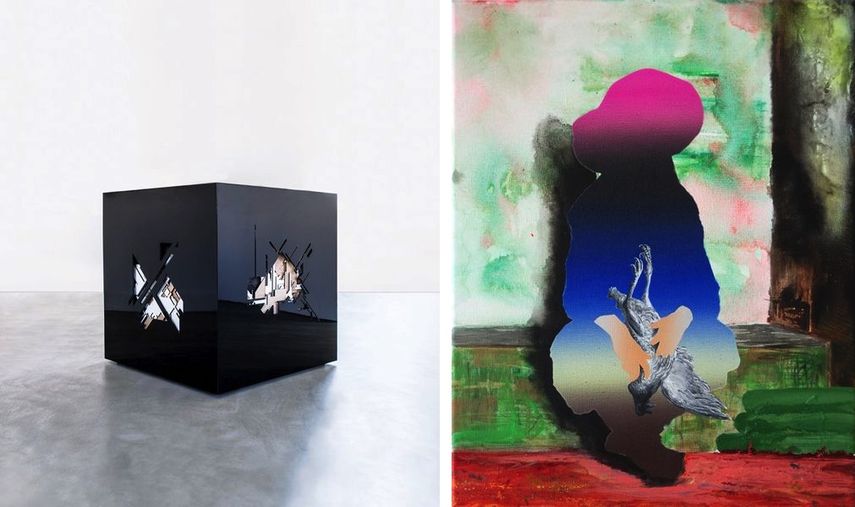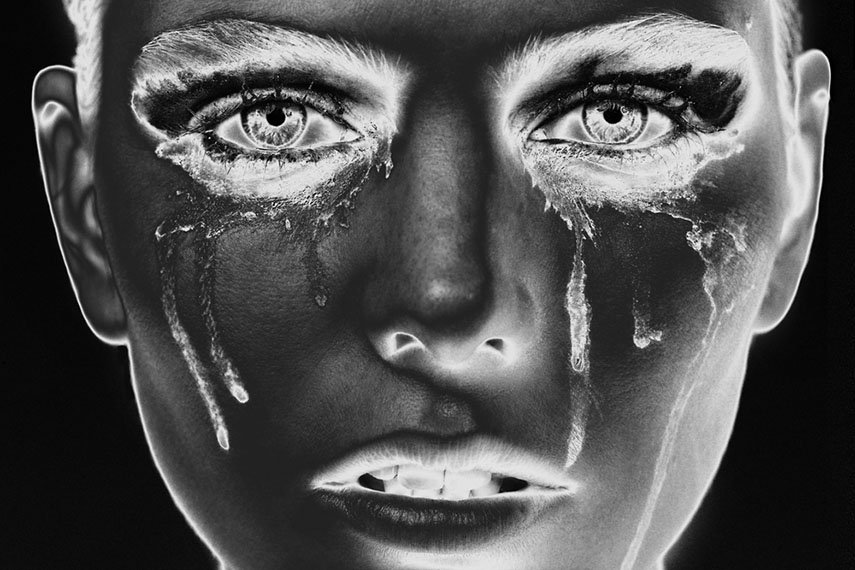 Featured image: Mia Florentine Weiss - NOW : WON, 2017, Reichstag, Berlin | Courtesy of URBAN NATION. All images courtesy of SCOPE Art Basel.