This weekend, SCOPE Miami Beach is ready to wrap up a highly successful 19th edition, showcasing a diverse range of 137 contemporary exhibitors. New to the pavilion was OASIS, an experiential multidisciplinary program located in the expanded Atrium. OASIS presented daily programming featuring large scale installations, music performances, and panel discussions while continuing its long-standing commitment to wellness.
Also new to the fair, FOCUS | ART CHINA presented museum-quality, cutting-edge work from both established and emerging artists spanning across disciplines.
Here are some SCOPE Miami Beach highlights.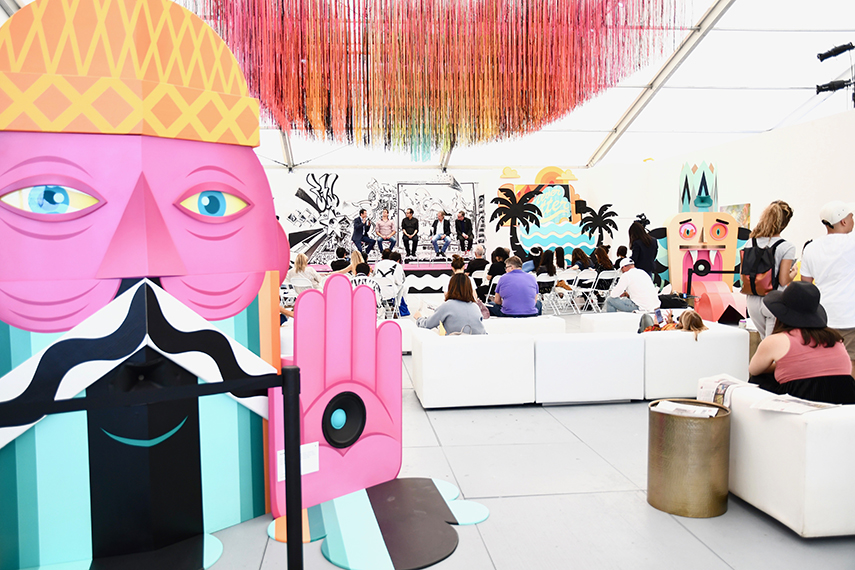 Thomas Webb (London), In Collaboration with TAX Collection and Imitate Modern
Located at the entrance of SCOPE, Thomas Webb presents an immersive sculpture and hologram installation. Floating emoticons mimic our facial expressions thus, engaging the viewer in a reflective meditation of contemporary social issues as real-time data.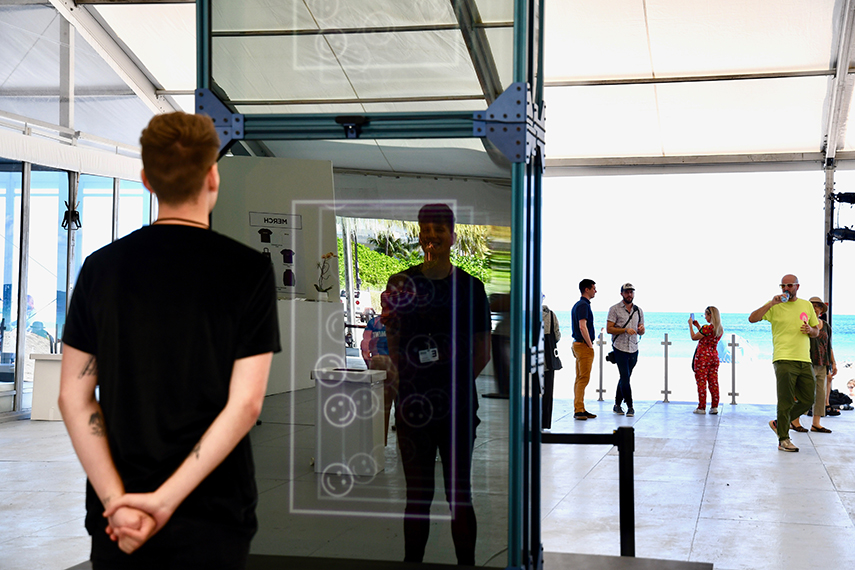 Callan Contemporary (New Orleans)
Callan Contemporary presented sculptures by Korean artist, Key-Sook Geum. Made of beads and black wire, these delicate sculptures are inspired by traditional Korean and haute couture garments. The shadows cast by the works give each sculpture movement as if worn by the beholder, weaving narratives of hope and change.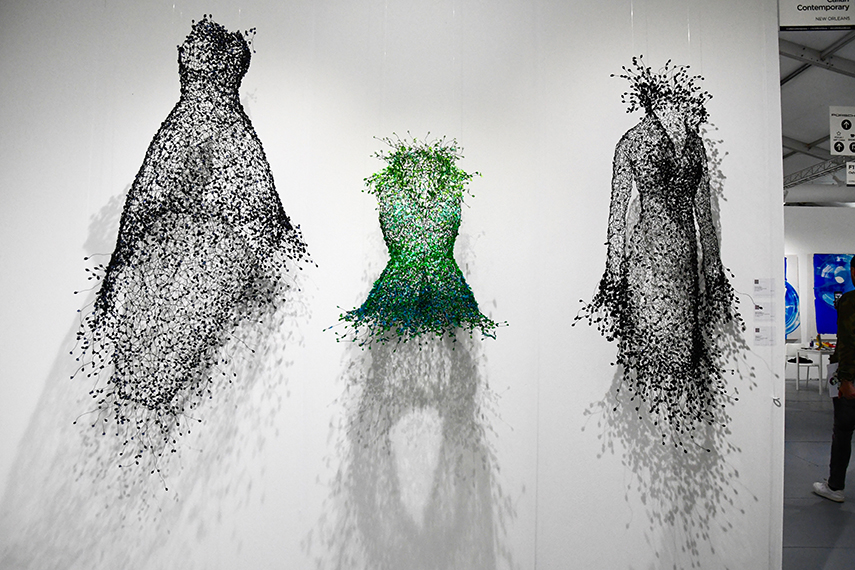 Vogelsang Art Gallery (Belgium)
Vogelsang Art Gallery exhibited works from the Nothing to See series by acclaimed advertising photographer and artist, Tim Tadder. Critiquing the current US administration, Nothing to See represents a new normal where the basic civil right of free speech is subject to attack. The juxtaposition of red-gloved hands covering the model's eye and neck is an urgent call for action.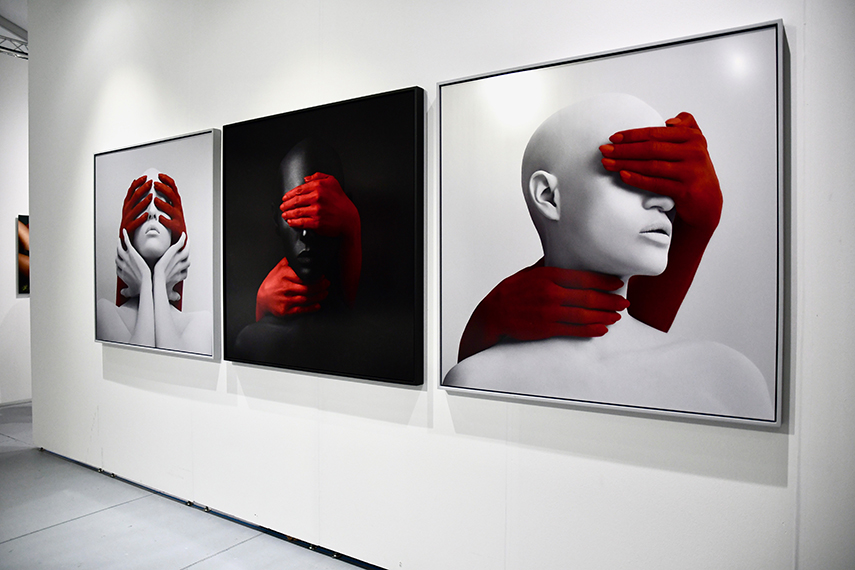 Ethan Cohen Gallery (New York)
Ethan Cohen Gallery (New York) presented a solo exhibition of new and recent works by Lan Zhenghui. FOCUS | Art China occupies the aesthetic confluence between traditional Chinese ink painting and Western abstract expressionism. Although Lan liberates ink from predetermined form, spirits of the Chinese landscape (mountains, rivers and storms) permeate the canvas.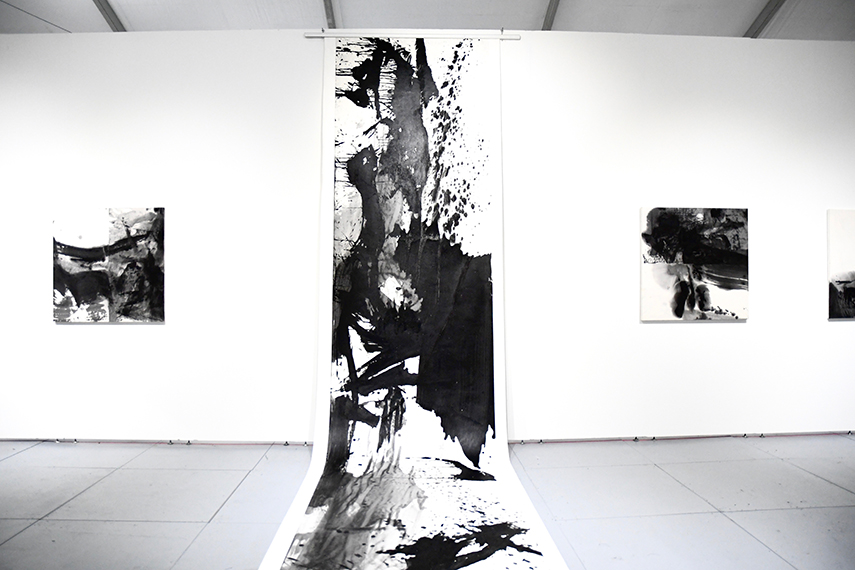 ART LEXING Gallery (Miami)
ART LEXING Gallery showed The Sun Circle of Cura 1 by Elvin Nabizade. Using the Saz (an ancient traditional Azerbaijani musical instrument) as the primary medium, Nabizade expresses the power of music to unify people and connect different minorities. He explores themes of national culture and identity, as well as a personal desire to make sure the Saz and traditional music endure.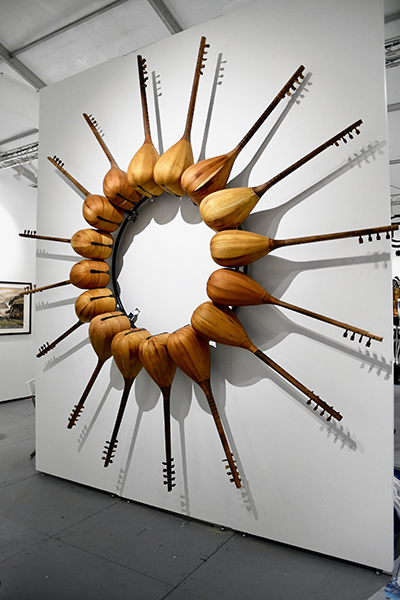 Vail International Gallery
Vail International Gallery exhibited works by two exceptional artists: Ron Hicks (US) and Carlo Edoardo Trost (Italy.) Hicks' works have been characterized as a blend of representational art and impressionism. Through a muted palette and gentle texturing, Hicks expresses atmosphere, mood and emotion that entrances the viewer. Trost's sculptural paintings made up of layers of carved, stained wood are meticulous and hypnotic.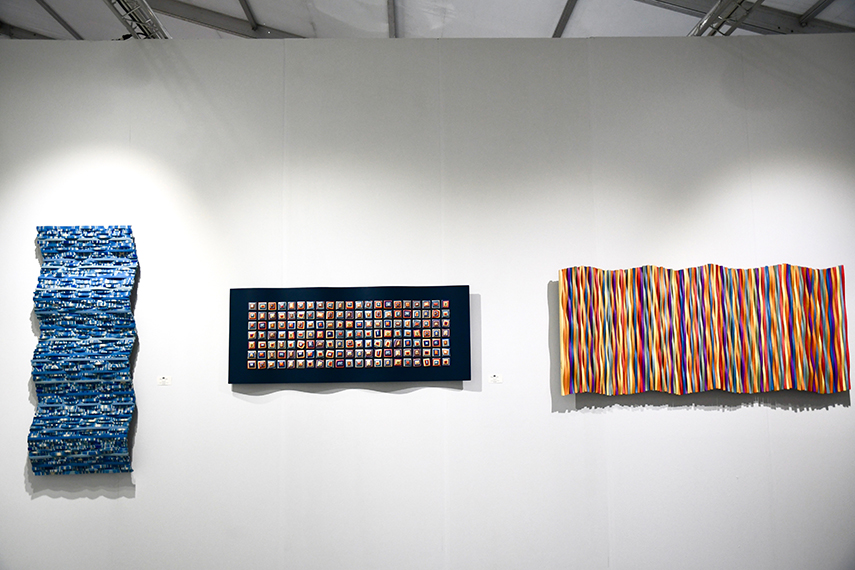 NG Art Gallery (Panama)
NG Art Gallery showed handwoven photography works by Jorge Otero. His works explore the daily life of the ordinary individual and project a reality that is tainted with the threat of war, disguised struggles and uncomfortable truces. Images of body parts and flesh are woven together to create a tapestry-like depiction of human suffering.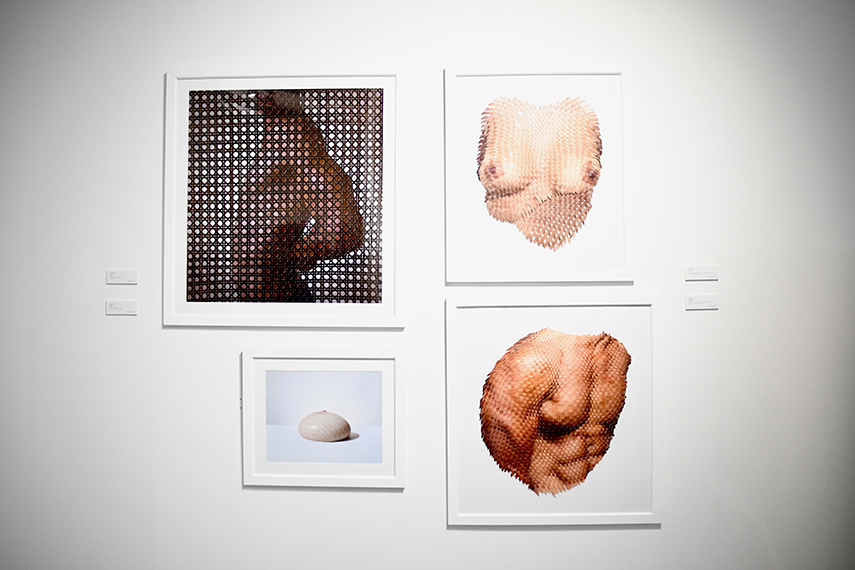 AB Gallery NY
AB Gallery NY showed the new abstract works of contemporary artist William Quigley. Quigley's work is collected all over the world, and through his Creative Clothing line, Skrapper has built a reputation as one of the most influential artists among a new, younger generation of self-made artists.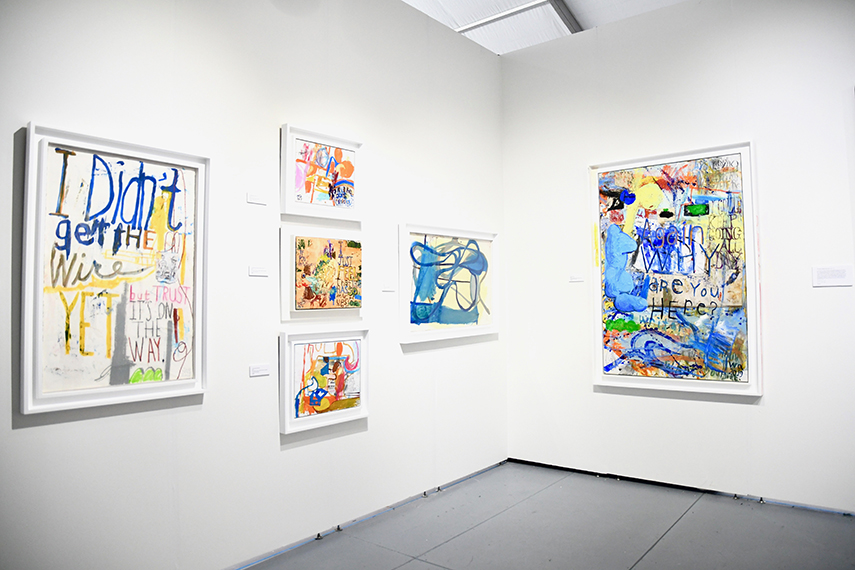 SCOPE Art Fair closes on December 8, 2019.
All images courtesy the author.