Believe it or not, SCOPE Art Show has been around for 15 years! The anniversary edition of the fair is coming up in New York, bringing several interesting exhibitional innovations and, as ever, the most exciting artists in the domain of contemporary and urban art. Fifteen years ago, SCOPE Art Show entered the scene and stirred up spirits in the more progressive direction, bringing innovative ideas and igniting different views on artistic expression, with its continuous support for emerging artists and galleries. Today, the art fair is definitely one of the coolest art market events, an influential power in the cultural and artistic domain worldwide.
Novelties of SCOPE New York 2015 include new location - across from the Metropolitan Pavilion hosting The Armory Show, new installation concept and lots of new, visionary art.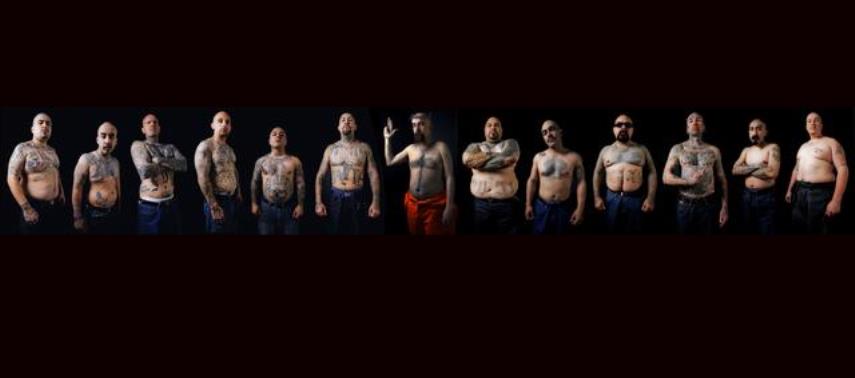 Progressive Art Fair Installation
SCOPE team has taken a serious step towards breaking the mold of the usual art fair, spread across a vast floor, divided into variously designed booths by various galleries. The novel presentation of an art fair includes an open-plan floor, where the exhibition of all galleries together is presented as one - flowing naturally from an exhibitor to an exhibitor, making the whole experience much more unified, organic, intimate and aesthetically exciting. Among the 54 exhibitors participating at SCOPE New York 2015, there will, as expected, be the leading representatives of world's best urban and contemporary artists, bringing their new endeavors in the field of visual art, as well as some new names with avant-garde ideas. The full list of SCOPE exhibitors you can see on the following page of this article. Half of the galleries come from across the USA, while four descended from Canada. Among European galleries, a notable presence of Netherlandish exhibitors can be seen, while Asian galleries include representatives from Japan, Korea and Hong Kong, along with a couple of Israeli art spaces. One Russian and one Australian gallery will be there to spice up the international roster of the first SCOPE fair this year.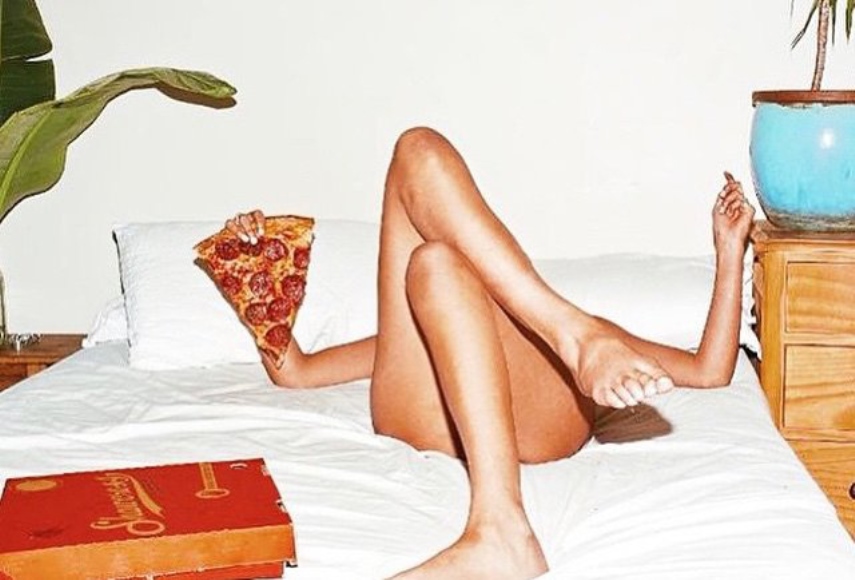 .
Widewalls Highlights or Where to Find
Going through the Exhibitor list of SCOPE New York 2015, we've uncovered several galleries holding pieces that would be interesting for urban art and young collectors, including famous names of the New Contemporary genre coming from across the world.
Amsterdam based Andenken Gallery is to offer pieces by the artist XO, while another space from the same city, Kallenbach Gallery, is to display work by Jaybo Monk. Monk's art will be present in the roster of the Californian SOZE Gallery, along with names such as Zio Ziegler, Miss Van, Marco Pho Grassi, Magnus Gjoen, Erin M. Riley, Dale vN Marshall, and Ciler. Los Angeles based Lawrence Cantor Fine Art is offering the fantastically carved books by Kerry Miller among its artists, and Untitled Projects Los Angeles is showing work by the star on the rise, Lucien Smith, also as a part of a larger group of artists. C.A.V.E. Gallery from Venice Beach is to have some interesting work by Rubin415, and AZart Gallery from New York is having works by Cope2 among others. Another Amsterdam establishment, Mini Galerie is offering works by Boris Tellegen, while the Inner State Gallery Detroit is bringing the infamous piece by Ryan McCann - Death to Shepard Fairey. To finish off our highlighting with three New York spaces, Emmanuel Fremin will show Moby's photographs among other great names, Hamburg Kennedy Photographs full roster includes the famous Mr.Brainwash, Jose Parla, Retna, Shepard Fairey, Donny Miller, Russel Young, Stuart Semple, Mark Bradford, Banksy, and Takashi Murakami. And lastly, we'd recommend stopping at Dean Borghi Fine Art, where the art of Christopher Wool and Francis Bacon as some of the biggest stars of the event.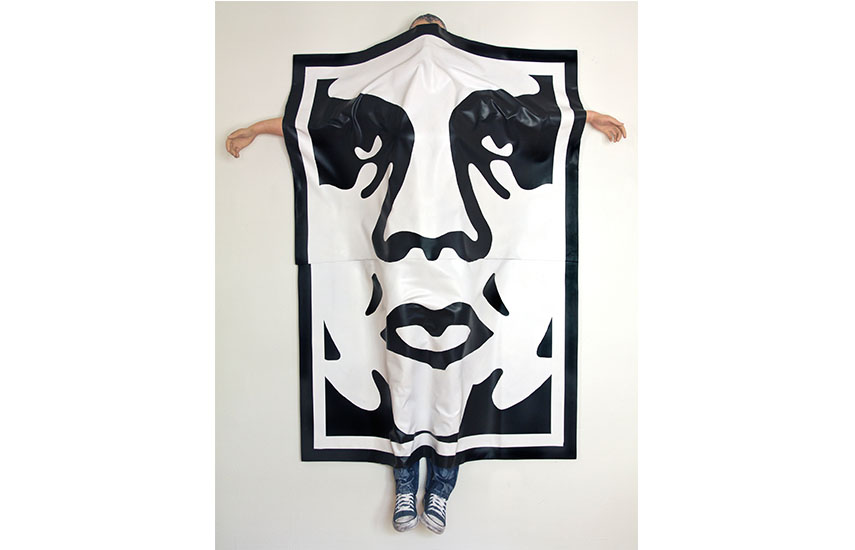 Special Programming at SCOPE: Juxtapoz, Breeder and Bombay Sapphire
Special programs at SCOPE include already a traditional show sections - Juxtapoz presents, Breeder program dedicated to the emerging artists, and the presentation of The BOMBAY SAPPHIRE® Artisan Series 2014 winner, Kristine Mays.
Juxtapoz Magazine program will include a charity auction realized in collaboration with Waves For Water, drawing attention to the burning problem of drinking water with the help of the art. TFR Gallery, UNIV Surf Shop and Chandran Gallery coordinated artists to paint surf boards and donate them for the cause, and a wonderful group of creatives responded, including Beau Stanton, Dan Witz, Grotesk, Brett Amory, Logan Hicks, Mary Iverson and more. SCOPE New York 2015 will include the display of these snowboards.
Also, in the Featured Programming, Juxtapoz is to curate the group of galleries representing the New Contemporary expression, including exhibitors as Andenken, C.A.V.E. Gallery, Chandran Gallery, Galerie C.O.A., Inner State Gallery, Joseph Gross Gallery, Kallenbach Gallery, Krause Gallery, Parlor Gallery, SOZE Gallery, Station16 Gallery, and Thinkspace.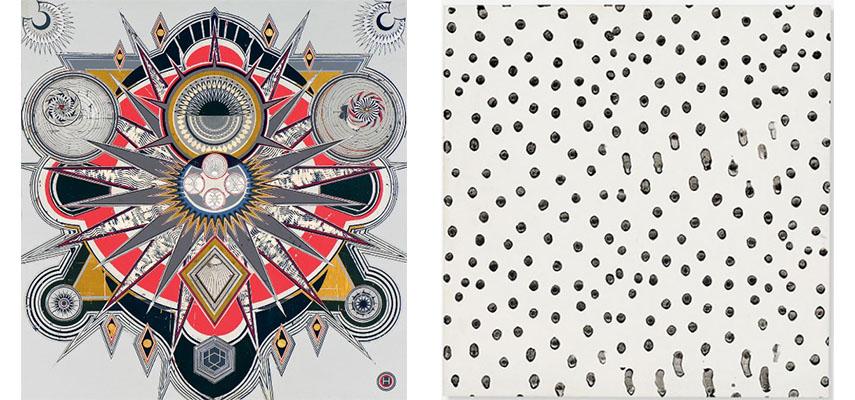 Rush Philanthropic Arts Foundation Program
Another important special program at SCOPE New York belongs to the Rush Philanthropic Arts Foundation and it bears the title The Time is NOW. The showcase will commemorate the 20th anniverssary of the Foundation by highlighting 20 of the Rush Alumni contemporary artists who delve into matters of social injustice via arts. Variety of media, spanning across the artistic plane are to demonstrate skills and ideas of a large group of creatives including Derrick Adams, Kimberly Becoat, Sanford Biggers, Michael Paul Britto, Collin Chase, William Cordova, Brandon Coley Cox, Molly Crabapple, Sophia Dawson, Nicky Enright, Stevenson Estime, Duron Jackson, Shani Jamila, Ann Johnson, Gautam Kansara, Coby Kennedy, Miguel Luciano, Christina Massey, Michael Mut, SolSax, Dread Scott, and Stan Squirewell.
The Time is NOW exhibition came out under the influence of RESPOND exhibition at Smack Mellon in Dumbo, Brooklyn, which got postponed after the recent verdicts regarding police brutality as a reaction to the discriminatory treatment of the US black citizens by the police. The Rush artists deliver the clear message - The Time is NOW to make changes in society!
Along with the new exhibition look, SCOPE New York is to hold a series of special events for Platinum and VIP Cardholders - the important patrons of the fair, including exclusive parties, brunches, cocktail events, but also - private art performances.
SCOPE New York 2015 Art Fair
SCOPE New York is opening its doors for the special crowd tomorrow at its new location at Metropolitan Pavilion West, on March 6 at 2pm New York time, and the event will run concurrently with the other Armory Week shows, closing on Sunday, March 8, 2015. We are awaiting the sales reports!
For more art fairs visit our Widewalls Collectors Tip page!
For the freshest information about the art trends and the art market, sign up for My Widewalls today!