A Brooklyn-based artist and designer, Scott Albrecht finds inspiration through ongoing observation of the world around him - from the larger, shared impact of our current events to the more familiar and personal moments that we may experience on a regular basis. Using his work as an opportunity to reflect on and preserve these times, he seeks to create something worth being reminded of.
The artist's latest body of work will soon be on view at Hashimoto Contemporary. Titled Waiting for Our Eyes to Meet, the exhibition will bring together an entirely new body of work created in his signature graphic style across a variety of mediums.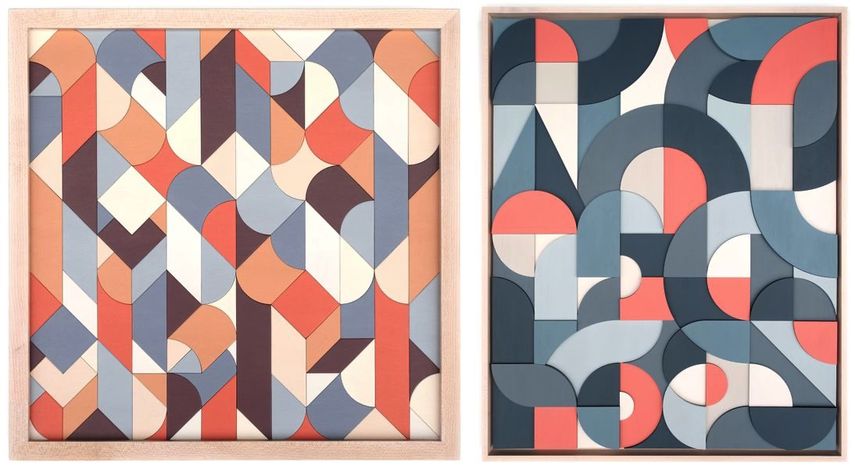 The Practice of Scott Albrecht
The work of Scott Albrecht is characterized by a consistent visual language of geometry, incorporating elements of woodworking, hand-drawn typography and geometric collage using vintage printed ephemera and found objects. While he is best known for his relief wood pieces, the artist also works in a variety of other mediums including steel, collage, pen and ink, and murals.
Albrecht's signature style is informed by typography which he abstracts and arranges into a staggered grid, a byproduct of studying graphic design at the Art Institute of Philadelphia. While the shapes and relationships within each work are informed by letters and characters, by abstracting them, Albrecht seeks to reconsider the relationship between message and viewer. As he explains, "a message isn't about reading, it's about finding meaning."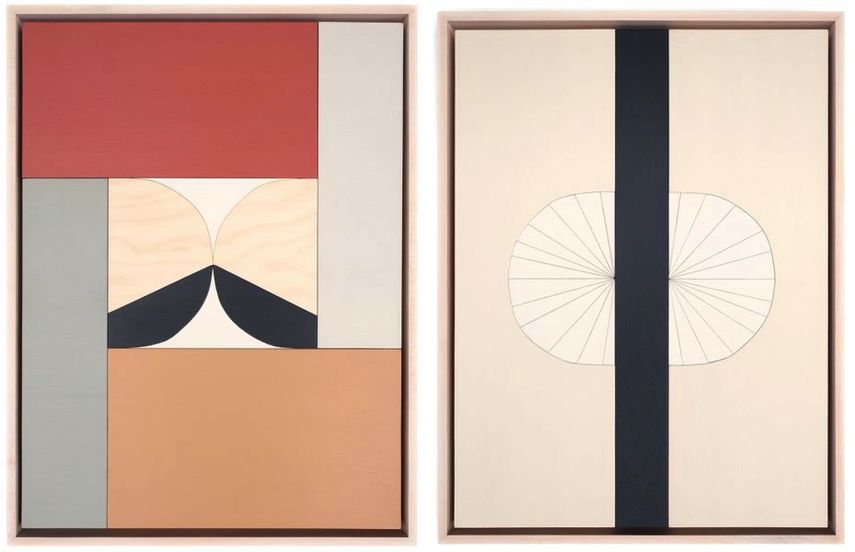 Reflecting Current Social Climates
The exhibition at Hashimoto Contemporary showcases the continued progression of the artist's work. Analyzing current social climates, he distills key aspects into a universal vocabulary and creates space for the viewer to relate personally and contextually to the work.
As he explained, the idea behind this latest body of work adapted over time due to new cultural contexts arising, taking on new conversations.
Initially, I had been referencing a growing cultural divide and my own relationship to that divide, but then the pandemic happened followed by the murder of George Floyd and the subsequent protests. I intentionally allow the narration in my work to speak from a more universal place to allow viewers to bring their own contexts because I believe we all share more than we think.
As he adds, the main theme and title for this exhibition reflect "a divide and longing for common ground or connection, and all of these major events were extensions of that which continued to re-contextualize the work."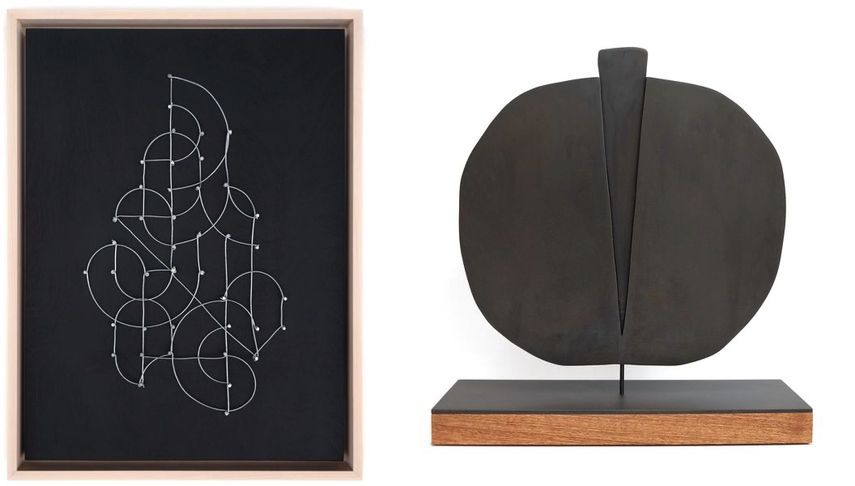 Scott Albrecht Exhibition at Hashimoto Contemporary
The exhibition Waiting for Our Eyes to Meet will be on view at Hashimoto Contemporary in New York from July 18th until August 1st, 2020.
Due to the current health crisis, the gallery will be open by appointment only, with masks being legally required for entry.
Featured image: Scott Albrecht - A Space. All images courtesy of Hashimoto Contemporary.