After three successful solo exhibitions, Stephen Bulger Gallery is now ready to welcome Scott Conarroe art for the fourth time within its walls. The Canadian artist and photographer, famous for his unique imagery of our surroundings, both natural and artificial, will present a new body of work taken in the heart of Europe, drawing our attention to a big global issue that will affect us all. The landscapes on view before us hide a curious truth about the world we live in and the way nature can affect politics in the most unusual way.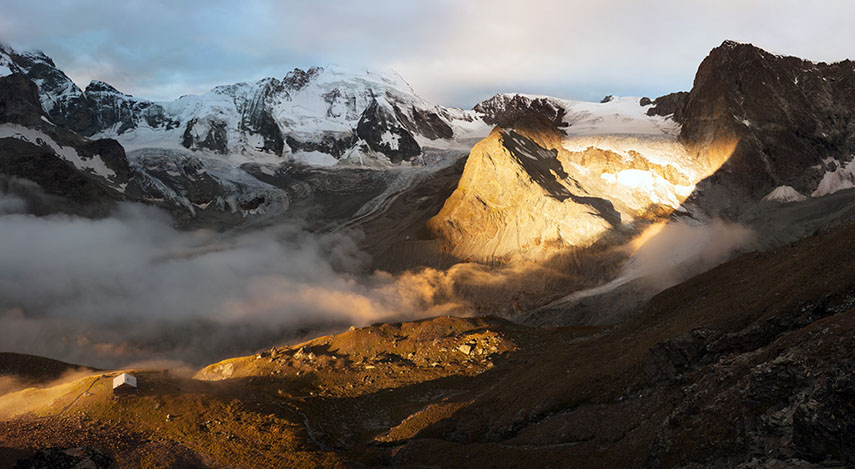 Frontière, Frontiera, Grenze
Known for his photographs of landscapes affected by human existence, Scott Conarroe turned to the Alps, the famous mountain range shared by four European states. Because of glacial melting and drifting watersheds, the common boundaries between these countries naturally shift and change; as permafrost in the Alps retreats to cooler elevations, the terrain below disintegrates and these landscapes no longer conform to the borders established in the last century. Thanks to a series of bilateral agreements, Italy, Switzerland, France and Austria have rendered the boundaries between them fluid, which will essentially result in different mapping of their countries in the decades to come. Although their understanding of the situation and the willingness to re-imagine conventions of autonomy is praiseworthy, glacial extinction remains a big issue for nature and humanity alike.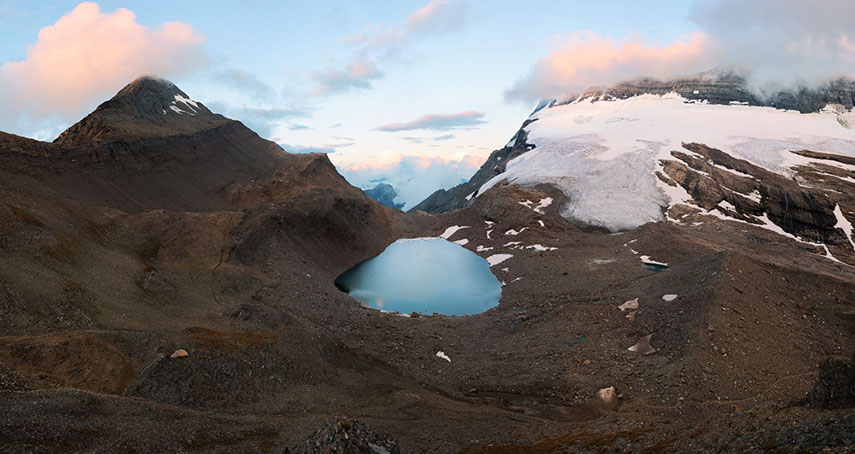 Envisioning the Future
The curated photographs of Scott Conarroe show remarkable views of the Alps, dictated by light and color. The photographer spent several years locating remote vantage points in order to capture the full potential of the area and get the best of the conditions he's in. However, no matter how captivating these images are, they show the imminent consequences of climate change and modern-day industry, reminding us of the effect it may not have right now, but that it will surely have in the very near future. Whether it's "frontière" in French, "frontiera" in Italian or "grenze" in German, the border between lands is no longer a political matter, but also a serious threat.
Scott Conarroe Art at Stephen Bulger Gallery
Among the best known Scott Conarroe art photographs, we have his By Sea and By Rail series, which combined his passion for traveling and his talent for photography, delivering interesting panoramas of our world. The new body of work created in Europe certainly continues this trend. Frontière, Frontiera, Grenze, an exhibition of photographs by Scott Conarroe, will be on view at Stephen Bulger Gallery in Toronto, Canada, from November 26th, 2016 through January 14th, 2017. The opening reception is scheduled for November 26th, from 2pm to 5pm. The artist will be present.
Featured image: Scott Conarroe - Glacier Du Tacul, France, 2013. All images courtesy of Stephen Bulger Gallery.