Urban art, in its essence and by definition, deals with the space of the public realm. In the era of postmodern societies, the two concepts which preoccupy public discourses refer to celebrity status and questions of discrimination. The role of art, in this regard, becomes a crucial device for interacting with pressing subject matter. When artist decide to focus their body of work on the phenomenon of celebrities, they in fact ask themselves on topics relating to deeper meaning of societal functions (for example, this was an object of D*Face's artistic investigation, read more about it in D*Face: Scars and Stripes). As a contrasting notion to the prevailing celebrity world, we are faced with issues of discrimination which continue to live on in our societies in the 21st century. In a new body of work, Scott Scheidly approaches the subject matter of power, corruption and celebrity on the one hand, and clashes it with the preconceptions of masculinity, on the other. Be sure to see his new body of work The Pinks 2.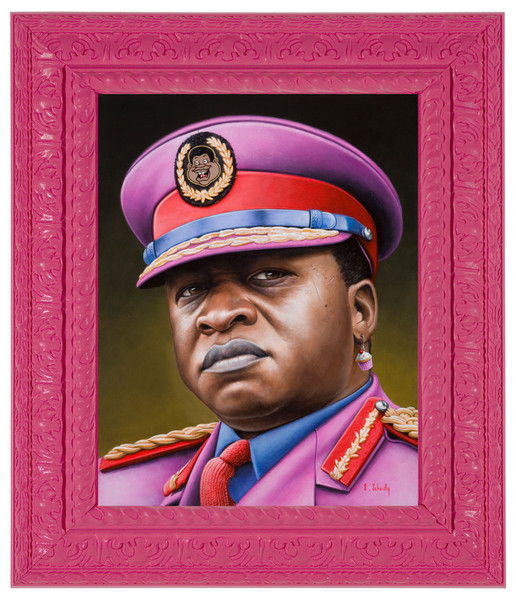 The Art of Scott Scheidly
Living and working in Orlando, Florida, Scott Scheidly has become known for his particular aesthetics which includes the now recognizable imagery of a tidal wave of pink. The artist paints Hollywood celebrities, notorious dictators and world politicians submerged in the pinkness of Scheidly's socio-cultural commentary. There are two key aspects to the artist's approach and inspiration. On the one hand, Scheidly focuses on the exploration of color theory in order to question the notions of perception and representation. On the other hand, relying on theories which can be found in the body of Gender Studies, the artist focuses on the notions of sexual identity and, especially, masculinity. The contextual level of artwork reflects the ways in which popular culture forms the imagery of preconceptions of color, both in the digital world as well as the "factual" reality of inter-human relations. By contrasting the already "heavy on meaning" symbolism of images to his unconventional treatment, Scheidly addresses the issues regarding politics, propaganda, power and symbolic meaning.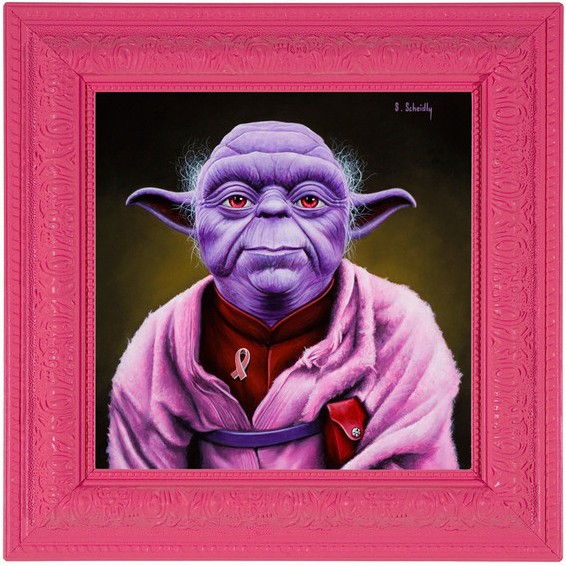 The Pinks 2 Exhibition
In 2013, at Spoke Art gallery, Scott Scheidly presented an exhibition called The Pinks. It was the first time that the public could face the shocking, in many instances hilarious, re-imaginings of figures which reside in political history and world of fiction. The Pinks 2 is a continuation of the artist's practice, showcasing satirical portraits which engage in the dialogue with machismo, firearms and infamous characters. The body of work comprises of thirteen new acrylic paintings, depicting Castro, Idi Amin, Kim Jong Ill, Yoda and many more… Many of the peaces have already been sold out, so be quick to find your way to Hashimoto Contemporary. The Pinks 2 exhibition began on October 4th and it will last until October 24th 2014.