French Art Studio is the leading French contemporary art gallery in London. It presents a fine selection of paintings, sculptures, drawings and photographs by artists who already have a successful career in France but are not always known to UK art amateurs. As such, French Art Studio is constantly scouting for talents from the thriving French art scene, aiming at picking unseen art of great quality. Scouted #2o14 is the exciting result of this search. The show opens today, September 17, featuring key artworks of five significant French contemporary artists: Mambo, Mani, André Nadal, Antoine Rose and Christophe Lachize. This is their first exhibit in the UK. Scouted#2o14 remains on view until October 5.

Mambo
Mambo is a famous French contemporary artist from the urban art movement who lives in Los Angeles. He is influenced by Roy Lichtenstein, Piet Mondrian, Keith Haring and Dubuffet. Improvisation and automation lead Mambo's work. The core theme of his creation is 'Man'- his recurrent orange figure who could be everyone's personification - and through various attitudes called 'les emotifs' the artist is capturing the essence of humanity. He has exhibited in galleries and museums around the globe. His works are now showcased in Los Angeles, Miami, New York, Paris and Geneva.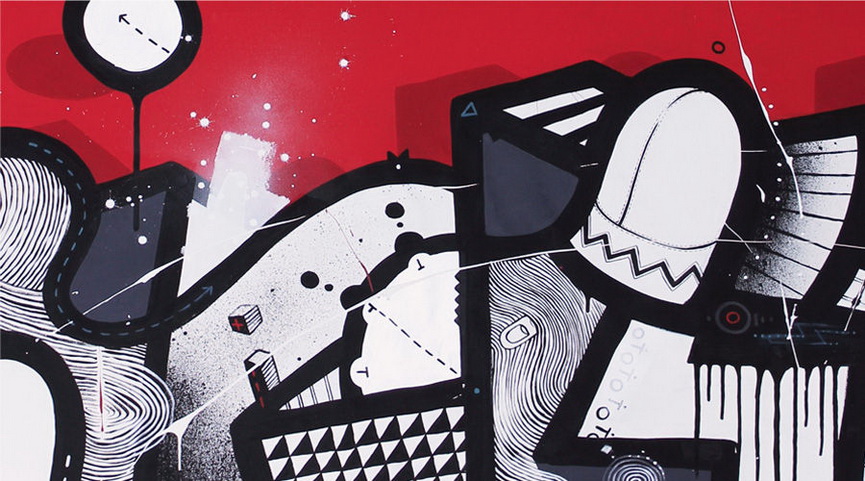 Mani
Mani is a self taught artist who also creates short films and artistic videos. With a simple ballpoint pen, Mani draws an entire new world with its imaginary characters, organic machines and enigmatic activities. He offers us a universe full of poetry and playfulness. It mesmerizes us by the richness of details. The rigor of compositions and the purity of black and white drawings are the counterpoints that make his art so powerful. He has been exhibited in France and Belgium since 2008 and for the first time in the UK with French Art Studio this September.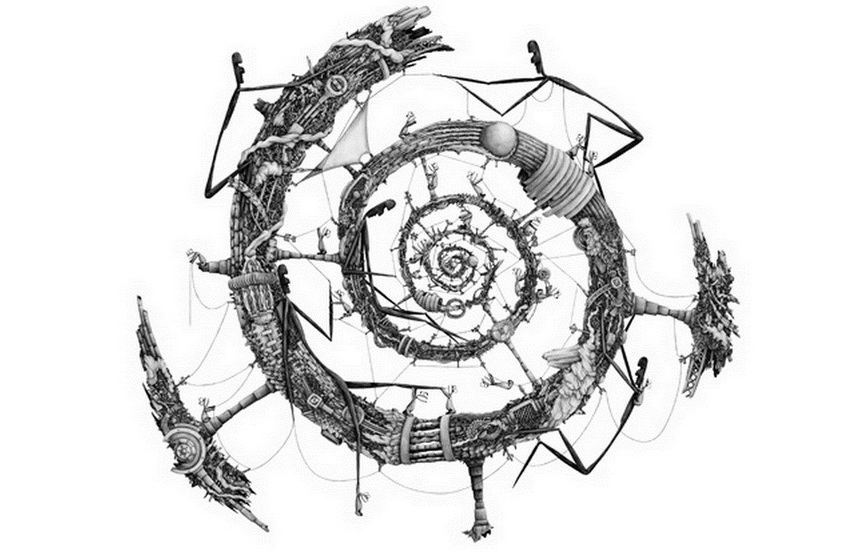 André Nadal
The painter André Nadal creates incredibly precise monochromic works composed of floating geometric shapes, directly inspired by Nadal's industrial design background. Nadal offers us an in-depth journey into a world of void and shadow and carries us into a soothing and stimulating contemplation. His works are now shown in Paris, Brussels, Casablanca, and Lausanne.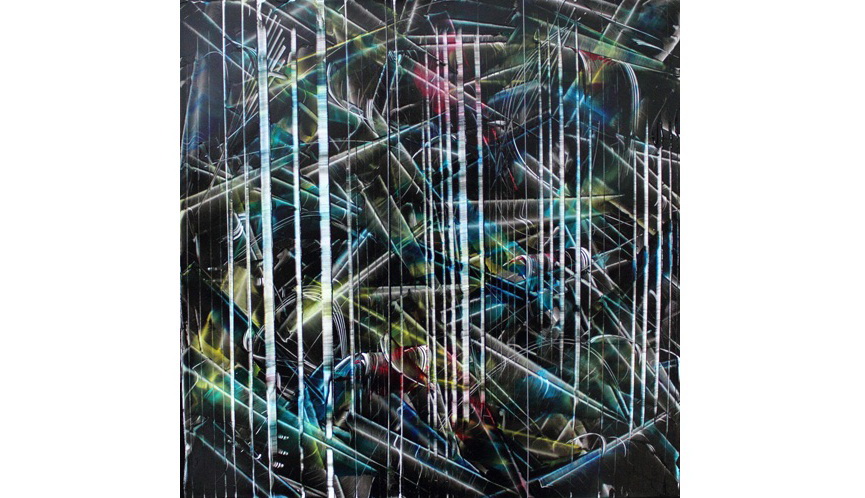 Antoine Rose
Antoine Rose is a self-taught professional photographer who started artistic aerial photography in the early 2000s when he was official photographer of the Kite Surfing World Cup for several consecutive years and traveled around the globe capturing breath taking shots suspended from a helicopter. Rose is a published artist with major international brands who have commissioned his materials for worldwide advertising campaigns. His photographs can be found in prestigious private and corporate collections and are part of the permanent collection of the Museum of Arts and Design (NY, USA). Antoine Rose contemplates the world from a bird's eye view to give us a miniaturized perspective on humanity. Broad panoramas reveal amazing geometric compositions where human beings are just tiny pixels lost in infinity.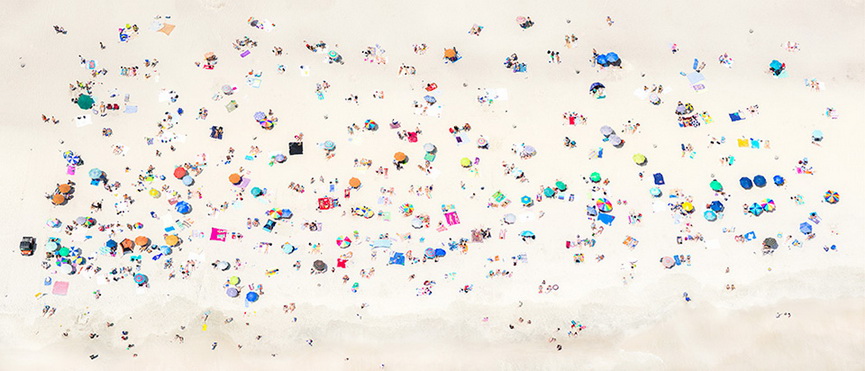 Christophe Lachize
Christophe Lachize is a photographer and a painter. He explores the uncharted territory between abstract and figurative painting. Using a subtle palette of whites and grays, Lachize paints on wood panels which are polished and coated with wax. His landscapes are primarily undefined shapes, scratches and texture effects that only make logical sense because of the presence of a single tree in the composition. This tree turns abstraction into reality. Lachize has been exhibited by several galleries in France since 2004.