Oblivious to the fact that oceans have no walls, humans continue to hunt and pointlessly kill sea creatures, by either turning them into trophies or by polluting their habitat. Whale sharks and manta rays are two marine animals listed on the IUCN Red List of Endangered Species, in dire need of protection. Even though the international community is trying to point out these animals are actually dying out, they are still considered a profitable catch, especially in the Asian shark fin market and the expanding super-aquarium market. Their natural environment is located just off the coast of Yucatan peninsula, surrounding the Isla Mujeres haven. Isla Mujeres therefore proved perfect for a huge project marrying street art and marine biology awareness, called Sea Walls, ongoing this week. Painting Murals for Oceans, a group of internationally acclaimed artists will help draw attention to the burning problem of extinction of local sea species, and aid in fundraising by donating artwork.
Sea Walls started on July 20, going on for a week, until the final mural is completed on July 28, 2014.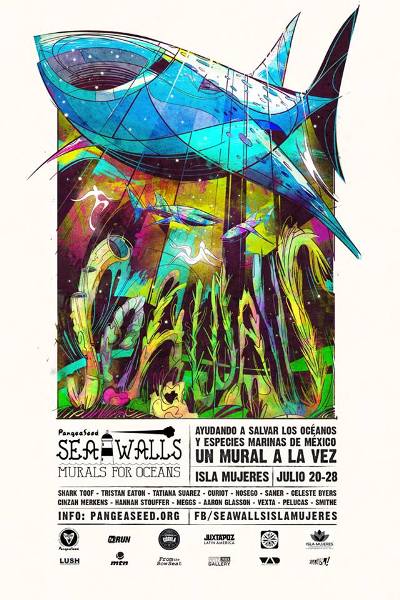 Sea Walls
Painting fifteen Murals for Oceans and creating artwork for the cause, there are big street art names such as Curiot, Saner, Nosego, Shark Toof, Tristan Eaton, Celeste Byers, Meggs, Cinzah Merkens, Tatiana Suárez, Hannah Stouffer, Smithe, Aaron Glasson, Yoh Nagao, Vexta and Pelucas. They contributed with print series inspired by the endangered sea life, while the murals will be their endowment to the locals. Their donated artwork is available for purchase on 1xRUN website, from where 100% of proceeds will be directed towards the realization of Sea Walls project. Being a wonderful opportunity to donate to a good cause, this is also the collectors' chance to get a hold of specially made limited edition prints by some of the most intriguing muralists today.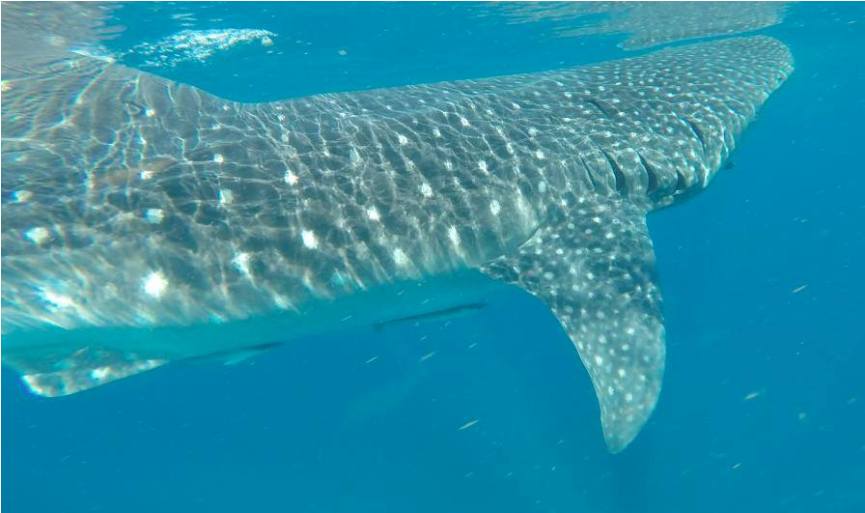 Murals for Oceans
Sea Walls is realized in collaboration of PangeaSeed, an international organization that connects art with environmental activism, 1xRUN, Residencia Gorila, World Art Destinations and Juxtapoz Latin America, designed as a first ever Mexico based marine expedition. Although the cause itself is noble to entice the creatives, their inspiration is enhanced through a direct contact with the endangered animals. Interacting and swimming with these magnificent sea creatures, each of the invited artists got an extra kick to depict their own impressions and ideas of whale sharks and manta rays on a large and small scale. Artists are creating a series of murals throughout the Isla Mujeres to educate the local population about the significance of the surrounding marine wildlife and to attract the much needed attention to the fact some of the most intriguing species are going extinct. Being a tourist destination, these murals are directed towards the visiting community as well. Ecological tourism, environmental spirit and Earth awareness are the key components of Sea Walls event, brought to the public through in the most beautiful way possible - by the means of art.
Education Before Fishing
Sea Walls is followed by educational workshops, designated to the population of Isla Mujeres, involving them and educating them in protection of their immediate natural surroundings.