For Sebastian Wandl art has always been a constant companion, a synonym of freedom, courage, optimism and perhaps a little bit of madness as well. All his life, this talented individual has been interested in creativity, as he discovered and fostered his passion for color, form and fantasy. From this passion arise original and amazing photorealistic works of beautiful, girlish women, animals which seem almost tangible, miraculous and fabulous creatures. The latest exhibition of works by Sebastian Wandl will soon be hosted by Kostanz's Galerie artROOM, presenting his series of portraits entitled KONTERFEI.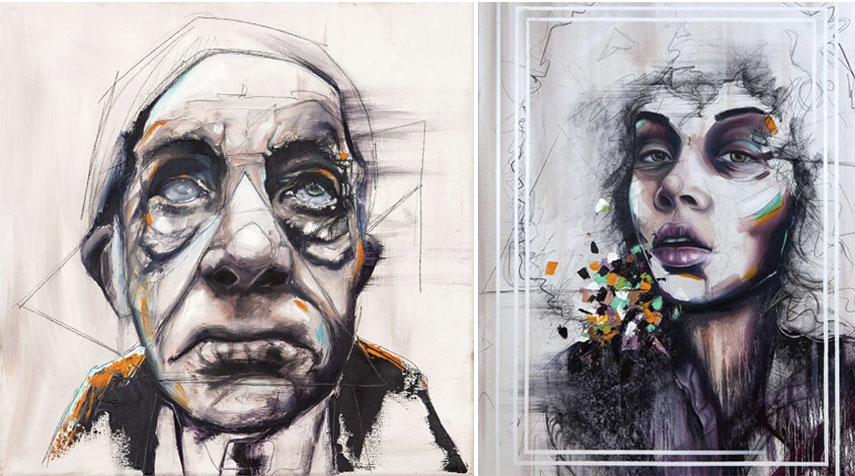 Freedom is Not Given, You Must Take It
After an extensive world tour and subsequent studies at the Freie Kunstwerkstatt Munich, Sebastian Wandl finally became a freelance artist in 2011. As a solo presenter and as part of the HAUS75 artist collective, he has exhibited throughout Europe and renowned fair including ART.FAIR in Cologne and Stroke in Munich. In the meantime, he created commissioned murals and illustrative work for international clients such as LEGO, BMW, Red Bull, Campari, Absolut Vodka and Swox Surf. In the series of portrait works, he will present the results of his experience as an urban artist, as well as his studies as an illustrator.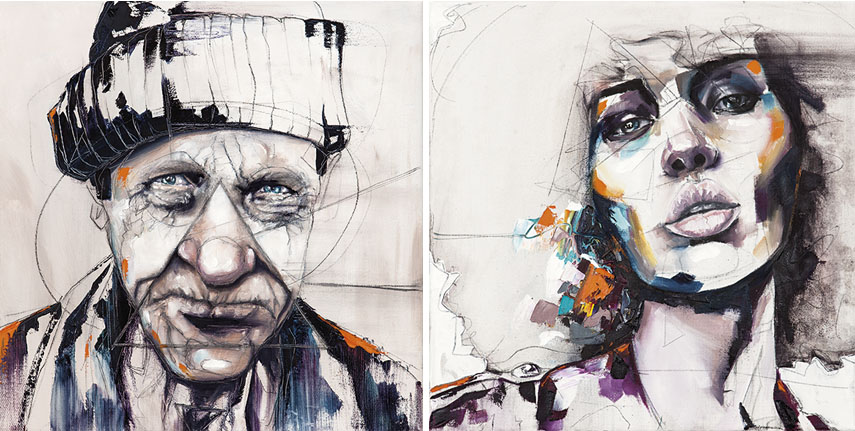 KONTERFEI
The faces Sebastian Wandl captures in his portraits testify to the sensibility and subtlety of the artist - as well as his graphic and painterly style. In his pieces, the sculptural claim and the surrealistic features create a unique form of language that puts the motif into tension and still radiates calm and artistic precision. His works are metamorphoses of the self and the human psyche, which allow on the eyes and language of the face a look behind the mirror. The picturesque components of the urban art give the works their young and stylish kick. Sebastian Wandl's art often carries a dose of mystery, intrigue, combining urban elements, faces and vibes with the style that can be found on the street walls themselves. The portraits are at times provocative and erotic, celebrating the female form and sensuality.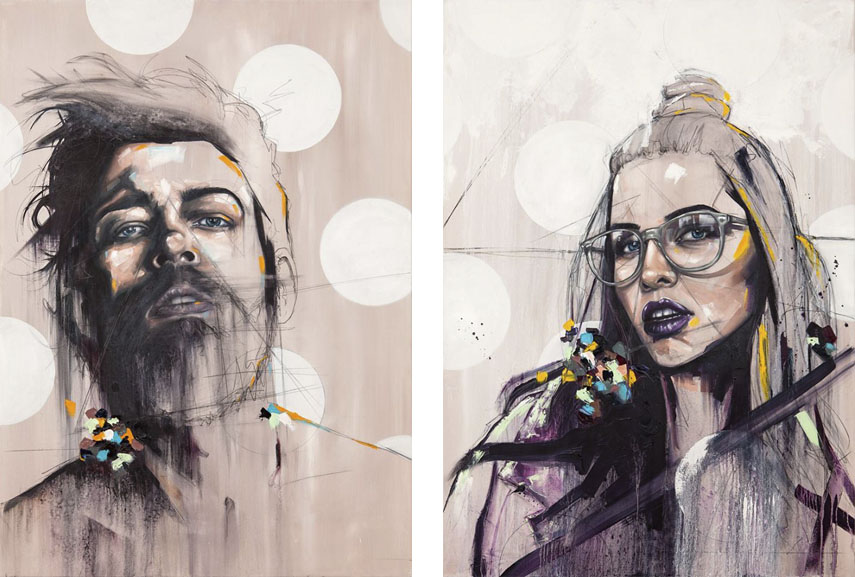 Sebastian Wandl Art at artROOM Konstanz
KONTERFEI, an exhibition of works by Sebastian Wanda, will be on view at artROOM in Konstanz, Germany, from November 26th 2016 through January 8th 2017. The opening reception is scheduled for November 26th from 7pm with the presence of the artist and an event featuring Poetry Slammer Jonathan Löffelbein, followed by a party. To register for the vernissage, please contact info@artroom-konstanz.com.
All images courtesy the artist and artROOM Konstanz.