Sebastiao Salgado Is Rediscovering Intact Nature
Imagine going back in time, when our planet and all its magnificent treasures existed undisturbed, growing forever and in peace. Even if there were humans, they lived in harmony with nature, nurturing and respecting each other, where wilderness becomes a home and it takes very little to lead a very happy life. In spite of technology and modern mankind taking over the present days, there is still 45% of untouched life, still living in its pristine state, thousands of years before machines were any relevant. With this fact in mind, a photographer set out on a quest to rediscover forests, seas, deserts, oceans, mountains, animals and even people, so far away from civilization, in all their pure, breathtaking beauty.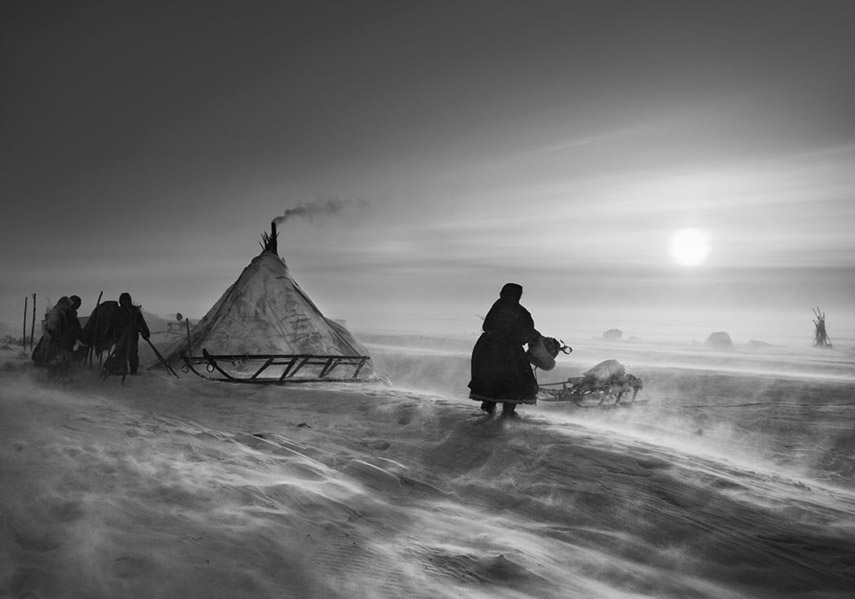 Special Relationship
Sebastião Salgado always had a very special relationship with the environment. Born and raised on a farm in Brazil, he grew up surrounded by a rainforest paradise, that over time became an ecological disaster due to deforestation. Inspired by his own and wife Lélia Wanick Salgado's revival process of their dead land, he decided to become a proper preserver of memory and to raise awareness of the world's greatest pelf being unavoidably destroyed. For over eight years, Salgado traveled to the most amazing places, from the deserts of Kalahari and Sahara, the Negro and Juruá rivers in the Amazon, the cold steppes of Siberia, barely frozen waters of the Antarctic, to the ravines of the Grand Canyon and the glaciers of Alaska, encountering "the paradise of the penguins" on the South Sandwich Islands, rare animal species of Galápagos Islands and Madagascar, vast flocks of giant albatrosses off the Falkland Islands, lions, tigers, alligators, whales and elephants from the unknown corners of the world.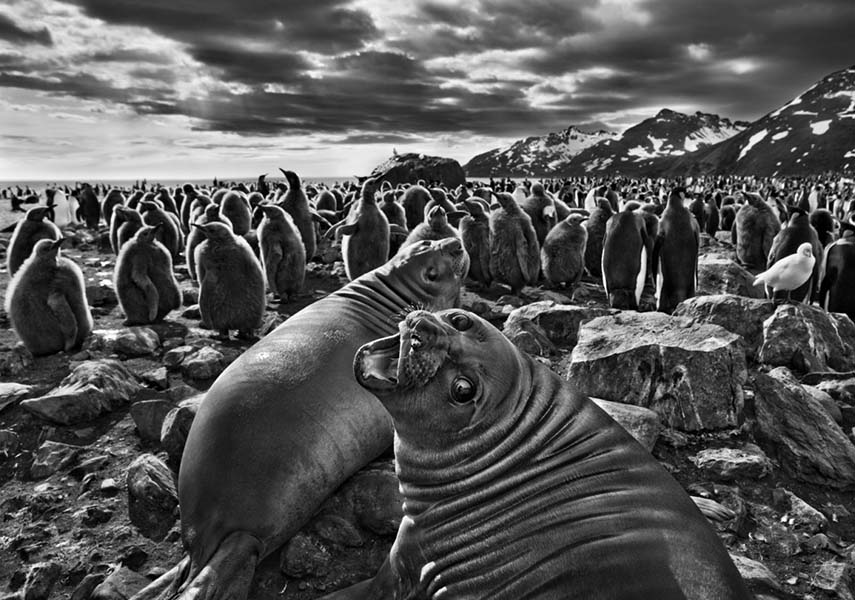 Genesis
Working in almost impossible conditions of extreme cold or hot, going by foot, boat, light airplane or even hot air balloon, Salgado also documented the remote cultures, like the Zo'é tribe, hidden in the depths of the Amazon jungle, the Mentawai communities of the Sumatra islands, the Stone Age Korowai people in West Papua or many of those in African countries. "Genesis is a quest for the world as it was, as it was formed, as it evolved, as it existed for millennia before modern life accelerated and began distancing us from the very essence of our being. It is testimony that our planet still harbors vast and remote regions where nature reigns in silent and pristine majesty." This is how Lélia Wanick Salgado describes this series, on which she collaborated with her husband.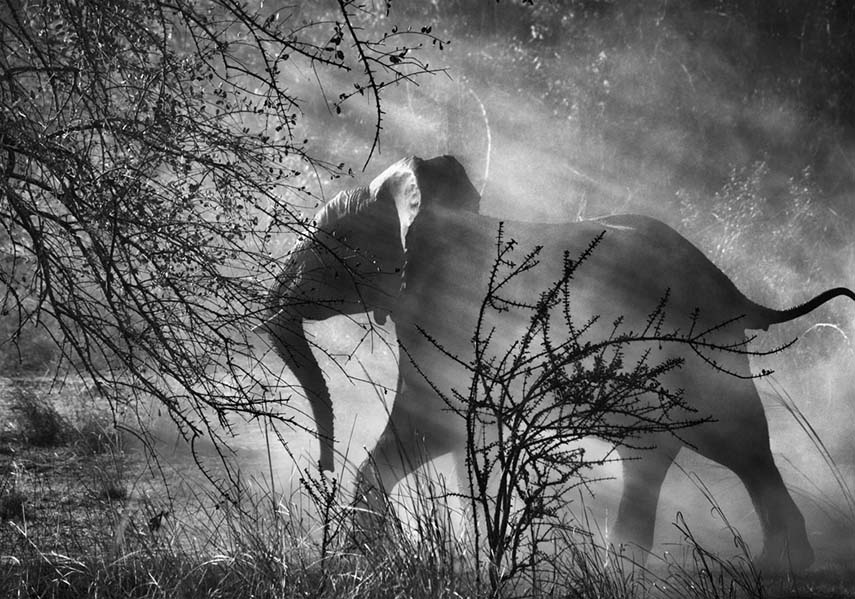 Black And White Masterpieces
Whether it's the indigenous peoples or the most incredible examples of flora and fauna, their spectacular innocence is immortalized in Salgado's black and white photographs, whose stellar precision and a remarkable technique stand right next to Ansel Adams' famed curated landscapes. Soaked in a perfect contrast and a spectrum of grey shades that exalt as much detail as it possibly can, these works represent the very highlight one can achieve by capturing the world using the most out of the photographic medium.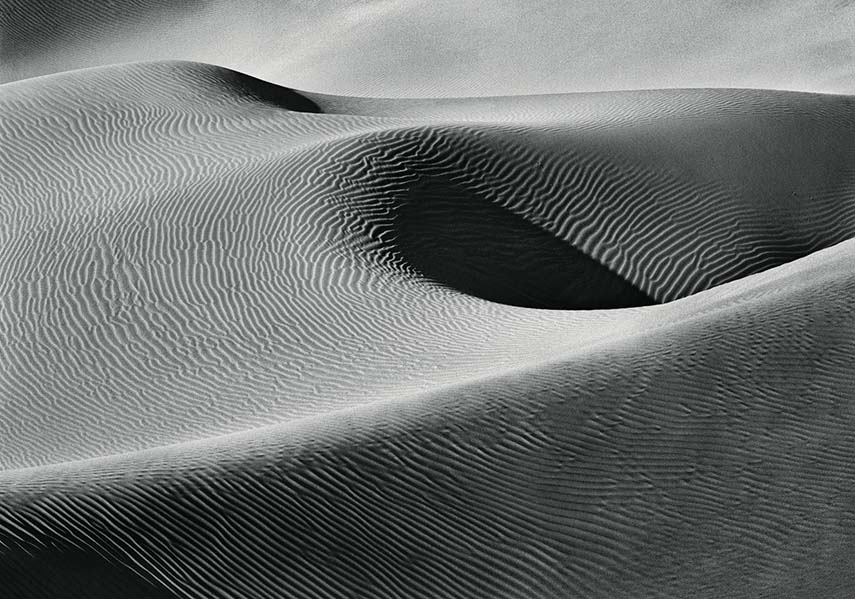 The Works of Sebastião Salgado
Genesis is the third long-term, abundant series of photographs that Sebastião Salgado created and dedicated to our planet. His first serious body of work, Workers (1993), follows the lives of manual laborers on their way to extinction, while the second, Migrations (2000), documents the mass migrations, people looking for a better life across the world, exhausted by hunger and pushed out of their homes by social issues and natural disasters. Genesis started in 2004, and in 2013 it became a 520-pages book divided into five chapters: Planet South, Sanctuaries, Africa, Northern Spaces, Amazonia and Pantanal, and a worldwide exhibition that visited more than 10 countries so far. His other publications include Other Americas (1986), Sahel, L'Homme en détresse (1986), Terra (1997), Exodes (2000), The Children (2000) and Africa (2007). Salgado continues to be an unparalleled master of nature and fine art photography and his contribution to the preservation of wildlife was recognized by UNESCO and WWF Brazil. After working for agencies like Magnum and Sygma, Salgado founded Amazonas Images together with Lélia, dedicated exclusively to his work, as well as the Instituto Terra, with a mission of reforestation, conservation and environmental education.