What is it that inspires an artist to create tirelessly, and what new roads can impatience, triggered by the discovery of fresh possibilities, lead the artist and his work to? These questions inspired Sébastien Preschoux's fourth exhibition in Marrakech. Proudly presented by the David Bloch Gallery, the artist's latest series of works on wood as well as an installation in-situ make up his exhibition Tropisme. Vertigo tied to the extension of unexplored creative tracks, alongside the precept of The reward of the curious, influenced the fascinating exploration of the drawing medium and installation, which the artist is most famous for.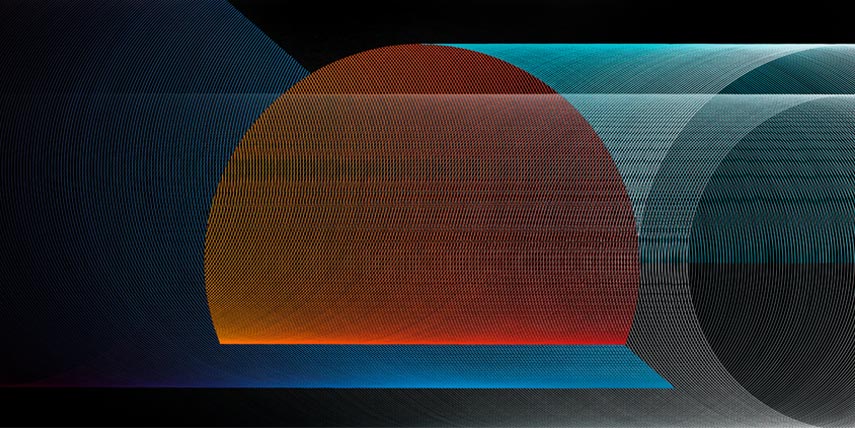 Sebastien Preschoux's Art
Deeply touched by the optical art, but also by the values of the teaching of the Bauhaus, praising an instruction centered on the fundamental view of the manual labor, Sebastien Preschoux creates some of the most elaborate and complex drawings today. These intricate pieces represent digitally and mechanically produced images, which would take only moments to be created. This approach creates a visual confusion that pulls his audience making them wonder about the complex relationship between the human and mechanical relationship. Using primary geometric forms such as circle, triangle and square, he slows the mechanical production down, transforming and stacking the shapes in order to create hypnotic and highly complex designs. His images hold the evidence of the artist's hand and of the punches left by the compass, which help create physical markers and the pattern which is removed from the flatness of a digital printing.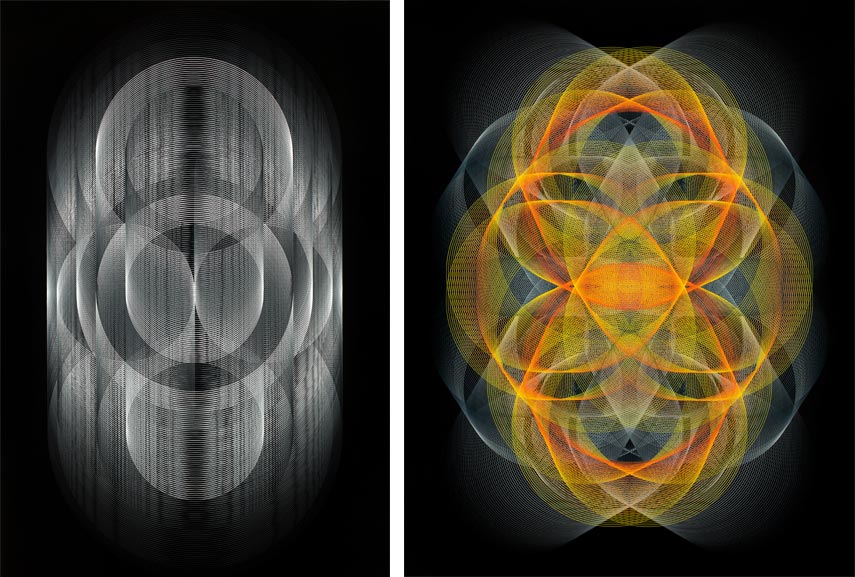 Taking Over the 3D Space
Both the experimentation within the drawing and installation medium define the Sebastien Preschoux's art. Not limiting himself to a production in two dimensions, the artist finds a correspondence in three dimensions by means of thread installations, often realized in a natural environment. Such settings offer Preschoux a perfect setting both in terms of size and variety. Photographed by Ludovic Le Couster, these pieces of thread acquire an almost surreal aspect that tends to amalgamate the proofs with photomontages.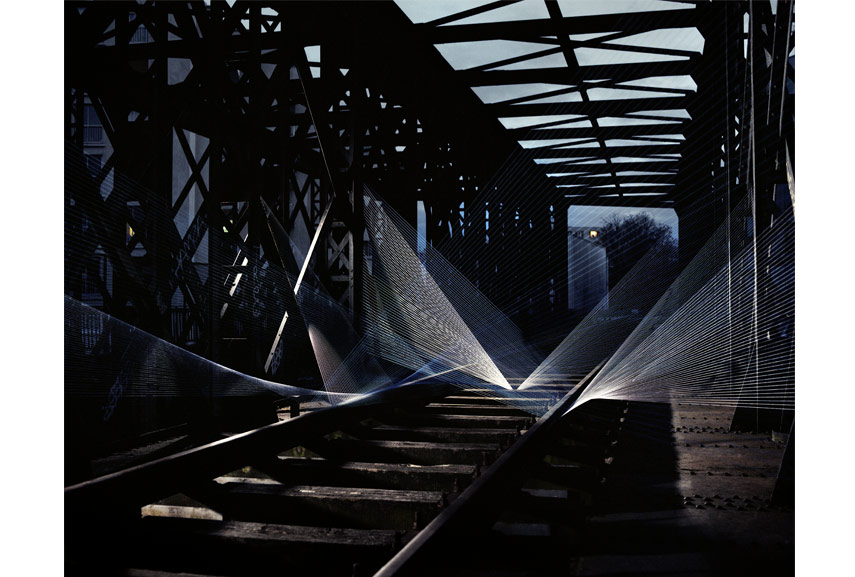 Sebastien Preschoux Art Exhibition at David Bloch Gallery
The gratification of having pursued an idea, an emotion, one's intuition till the end is just one of the foundations and reasoning on which Sebastien Preschoux primed his production for his fourth solo exhibition at the David Bloch Gallery. Showcasing his amazing exploration of line drawing and elaborate thread installations, Sebastien Preschoux touches upon the fascinating duality and link between the art and craft, and of human and mechanical production. The opening of the exhibition Tropisme will take place on Friday, March 10th, 2017 in the presence of the artist and will run through April 9th, 2017.
All images courtesy of David Bloch Gallery. Featured image in slider: Sebastien Preschoux - Artwork; Sebastien Preschoux - Artist at work