Among the highlights of the SELECT Art Fair 2015 is a video program by Skowhegan. Skowhegan will present The Double, which is primarily a visual phenomenon making video a natural medium for its exploration. One of the most interesting things at the fair will certainly be SELECT fair's roof, where a multi-sensory installation and living sculpture called You Are Here will be activated by performers, musicians, dancers, and visitors. Apart from that, many visitors will be delighted with the return of Culturefix, a popular LES Art Bar that will resurrect itself on the rooftop and will feature an array of specialty cocktails, beers and wines. When it comes to regular exhibitors, the visitors may expect to see some amazing artworks presented by a big list of galleries that confirmed their participation. Some of the exhibiting galleries are: Counterpoint from Brooklyn; Galerie Bruno Massa from Paris; Salwa Zeidan from Abu Dhabi; Studio 26 from Manhattan; Transmitter from Brooklyn and many others.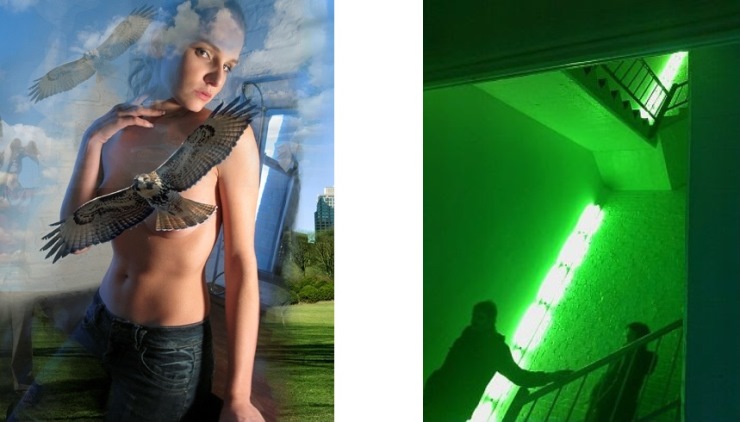 SELECT Art Fair 2015 - Additional Program
SELECT Art Fair 2015 has an amazing supporting program. There is everything for everyone – from good music to "alternative" art. We have already mentioned the You Are Here installation. Among special projects there is also Andriy Bazyuta's video installation Arial Allusions, presented by Whitebox Art Center. It is an interactive, multilayered 3D dual projection work engaging visitors-as-participants through the use of 'Kinect' 3D sensors akin to a dendrological ideation. Alit Contemporary presents Zuz's installation Start of Spring, New York. Apart from extensive installation art that will be presented, an amazing performance art program will attract all lovers of this art movement. SELECT's advisory panel will help present adjunct programming which includes lectures, book signings and performance art throughout the fair, with some international participants. It will be a great opportunity for some information exchange. The advisory panel is made up of reputable arts organizations, such as Franklin Furnace, Rhombus Space, BRIC, Tiger Strikes Asteroid, OR Gallery, Whitebox Art Center and Transmitter. SELECT will feature for the very first time a selection of critically acclaimed musical acts including Lee Ranaldo from Sonic Youth and collaborator Leah Singer, Mivos String Quartet, Hiro Kone, Sick Feeling and Narc. Each act will perform adjacent to immersive rooftop installations by Andriy Bazyuta - presented by Whitebox Art Center - and TROUBLE, artist duo Sam Hillmer and Laura Paris. A series of lectures will be organized with quite interesting topics, such as Freedom of Press? and others.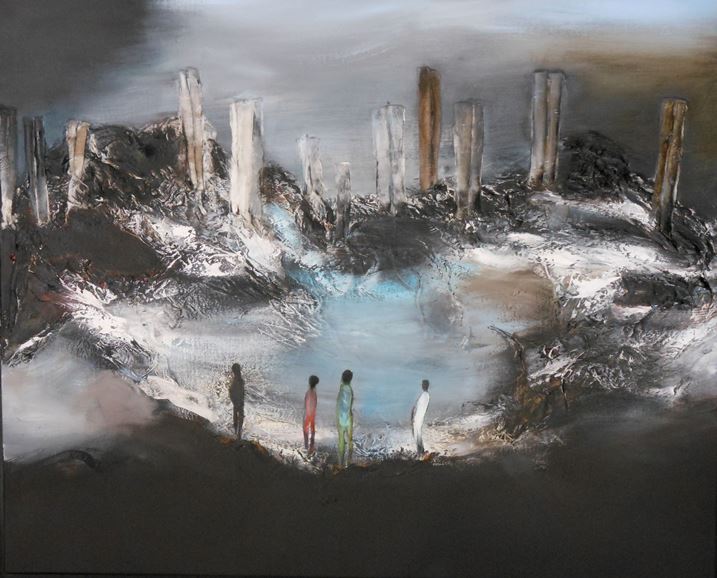 SELECT Art Fair 2015 – Practical Information
SELECT Art Fair 2015 will return to Frieze Week and will present its diverse platform at the historic Center 548, formerly the DIA Centre. Center 548 is divided into three floors and a roof deck with stunning 360-degree views of Manhattan and the Hudson River. Each floor is 9,000 square feet of virtually column-free space and 14-foot high ceilings. Tickets can be bought online, for $20.00 (tickets can be bought for all days as well), while VIP guest should register online. VIP preview is scheduled for May 13th at 6pm. SELECT Art Fair 2015 will be opened from May 14th until May 17th in New York City.
Scroll down, and take a look at the list of exhibitors.