Whenever someone mentions art auctions, an almost instinctual image pops up in our minds. We see a room full of people bidding against each other, an auctioneer relentlessly hitting away with their hammer and jaw-dropping prices being thrown left and right.
However, in this day and age, there is a notable alternative to this model, a far less glamorous format where all you need in order to sell an artwork is a laptop and a cup of coffee.
We're, of course, talking about online art auctions.
Every day, millions of works of art are being offered on online auctions - and with good reason, too, as selling art this way certainly has its own advantages. The intimidation factor often present in traditional auctions is virtually nonexistent, the audience is more numerous and more of an international character, bidding is intense and the percentages that go to platforms organizing sales is significantly smaller than what traditional auction houses charge for their services. What's not to like?
During the last few years, a lot of people have figured out just how much profit can be made in online auctions[1], and this sector became quite competitive as a result. Luckily for you, by the time you're done with this text, Widewalls will have you equipped with all the fundamental strategies and techniques of selling art online.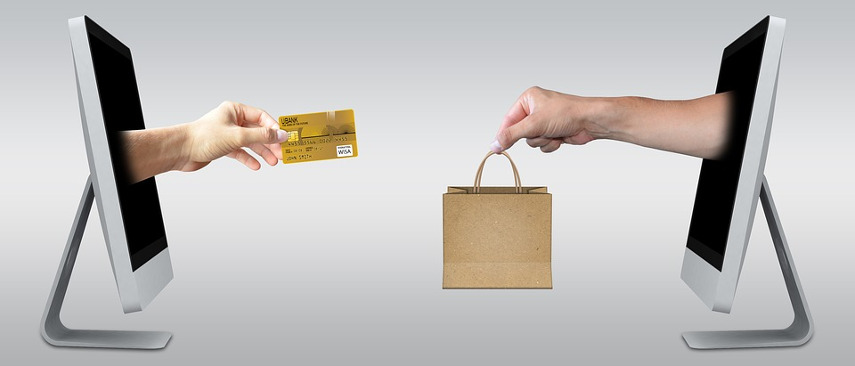 The Golden Rule: Know What You're Selling
The biggest problem with buying anything on the Internet is not being able to see or touch the item you're purchasing. The same goes for buying art.
As someone who has aspirations of selling artwork online, your primary concern should be being aware of precisely what you're trying to sell and communicating it well to potential buyers. This is something that, after all, is not unlike selling art at regular brick and mortar venues.
You need to research the artist behind your piece and know the significance of their art. When was it made? Is it important or "landmarkish" in any way? What's its backstory? Who owned it before you did?
These are the kinds of questions you need to be answering as any potential buyer worth their salt will be asking them.
Furthermore, you should have a reasonable idea of the work's desirability and overall value in the marketplace. If you're not able to determine these kinds of things on your own, consider hiring an appraiser to do it for you.
Finally, be aware that sellers who offer money-back guarantees tend to put bidders at ease and, as a result, usually net higher prices for their art. Of course, depending on your situation, such a guaranty may not be an option, but make sure to at least consider it.
The formula for selling a million-dollar work of art
Time to Get Busy with Keywords
So you feel like you know everything there is about a piece of art you're hoping to sell. Good for you! Now comes the time to translate all of that knowledge into a compelling online auction presentation that will capture the attention of buyers. Otherwise, you'll not be able to position your art for the best exposure and the most views, which will result in a lack of bids.
The first thing you want to do is make a list of keywords that accurately describe your art. These should include things like the name of your artist, the city/state they works in, the style of art they make, the medium. Furthermore, these keywords should also cover technicalities like the type of art, the date, the subject matter, and other pertinent details.
Then, after you've assembled a list of keywords and played around with combining them, it's time to start typing them in an appropriate auction search engines. See how many and what types of items come up on each specific keyword search and compare them to the art you have for sale - your goal should be noting the keywords that result in items most similar to what you want to sell.
This approach to identifying terms will arm you with all the main keywords around which you'll base your online art selling strategy.
This is also the part where you figure out how much money you should ask for your art. While sales in progress aren't that good for price research, completed sales of similar items give you the most accurate idea of what your art may be worth.
The Extraordinary World of Art: How to buy at auction
The Importance of Titles During Online Auctions
When it comes to selling art online, the title line is definitely the most important part of your auction listing. Research shows that those few words are what attracts the great majority of potential bidders to your art.
Of course, the title should be based on the most popular keywords you saw associated with similar works of art.
Pack your title line with as many quality keywords as possible. Try different combinations in order to get the most words into the limited space provided without making the whole thing appear unprofessional.
You should keep in mind that what you're trying to sell might appeal to more than one type of collectors, so make sure that your title takes into account as many of them as possible.
Do your best to avoid using words like "rare," "fantastic," "important," or "famous" in your title line as these tend to put a lot of buyers off. Furthermore, stats show that not many buyers type these kinds of "empty" words into search engines, so they're definitely a waste of time.
And, needless to say, do try to not make spelling mistakes in your title. Not only will this make you appear unprofessional and unreliable, it will also lose you a lot of organic traffic.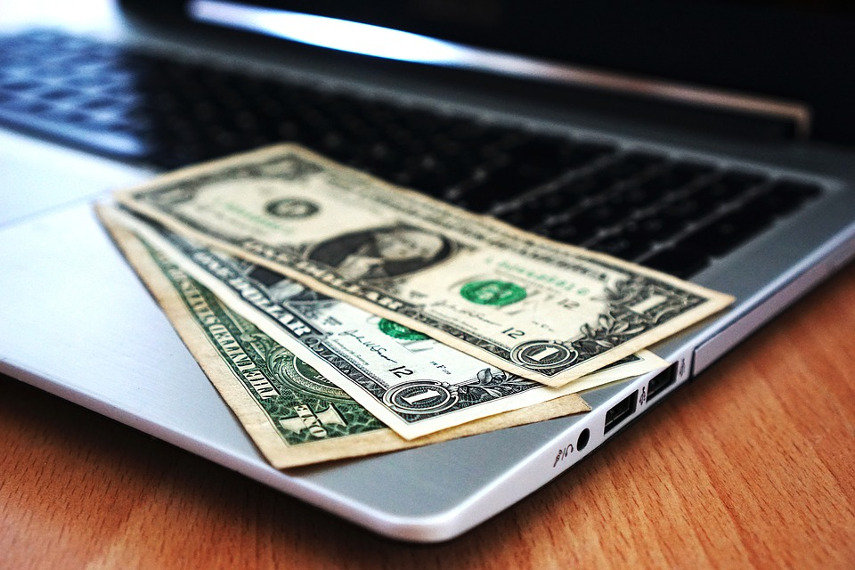 Setting Opening Bids, Reserves and Timing the Auctions
The lower you can afford to make a minimum opening bid and reserve dollar amounts, the better. Why?
Well, the more of a bargain an item looks like, the more bids it attracts. It's just basic human psychology, really. If you set high minimum opening bids and reserves, you're more likely to discourage bidders and scare them away.
To make matters worse, artwork that fails to sell online gets the same treatment as the ones that fail to sell in traditional auction houses - they become less desirable the next time they come up for auction[2].
As for determining the duration of your auction, you want it to last as long as possible. You want to give people as much time as you can not only to find your art, but also to research it and decide how much they want to spend. All of that takes time.
Timing the end of your online auction is also important. Ideally, you want to time it so that bidding closes when most people are at home and are available - this means Sundays, Mondays and Tuesdays, during the early to mid-evening hours, are all perfect times to end your auction. This way, you will ensure that the maximum number of bidders is in a position to compete for your work.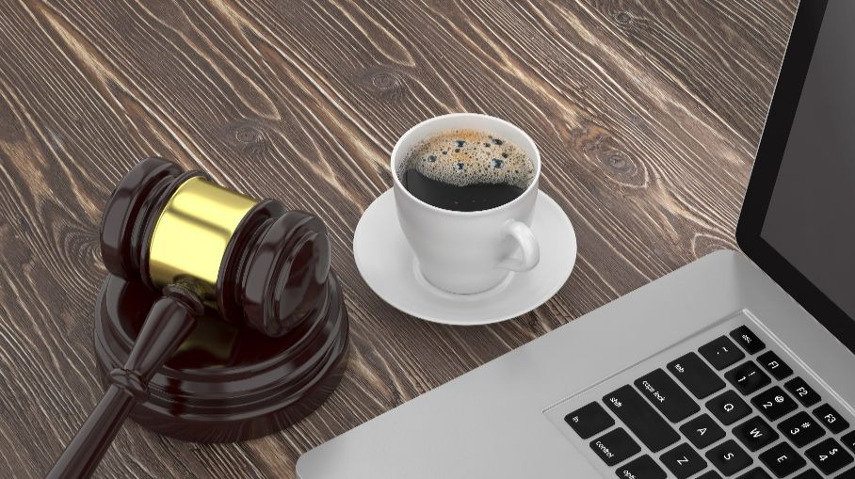 Finally, Do Your Best to Describe the Art Work and Artist You Want to Sell
During online auctions, you describe your art via images and textual descriptions.
As far as the images go, remember that bidders want to see details. And a lot of it.
Show the buyers art from all angles, present them with close-ups of signatures, highlight segments that are particularly well done, emphasize the piece's strong points. If you can't photograph artwork on your own, consider hiring a professional photographer to help you out.
While better quality images certainly help sell your art and net you higher prices, try to keep image sizes under 100 MB in order to speed downloads for potential bidders. Also, avoid blurry pictures or ones that are too small.
Now onto the textual description of the work you're trying to sell. Always aspire to be as truthful as possible when describing your art. This means you should never misrepresent, bend the truth or deliberately leave out important information about your art. Keep the tone of your description neutral, and don't leave an impression that you are talking down to bidders.
Furthermore, try your best to avoid personal opinions about the importance or significance of your art - unless, of course, you can back them up with actual facts.
Remember that buyers want to read as much background information about your artist as possible. Name any reference books they're listed in, some of their more significant accomplishments, for how much their most expensive piece was sold, and so on. If possible, provide links in order to shorten the amount of effort bidders need to check your claims.
Finally, never forget to include all dimensions, weights (especially for sculptures) and other crucial physical characteristics of your art. If it's big or particularly bulky, research approximately how much it will cost to transport your art and include that amount in your description.
Editors' Tip: The Ultimate Guide To Selling Art Online: Effective Social Media, Website, Auction and Gallery Marketing
The second edition of author Marques Vickers' The Ultimate Guide To Selling Art Online is a concise reference source for artists enabling creative entrepreneurs to maximize the expanding sales capabilities of the Internet. This edition details important exposure strategies, existing and emerging sales opportunities and valuable promotional outlets. Over 500 useful reference websites are provided referencing art marketing, website design, sales and promotion outlets.
References:
Seo, M., May 11, 2013, Online Auctions Become More Competitive, Huffington Post [Aug 5, 2018]
Scott, R., Apr 2, 2009, Online auctions: the pros and cons, Finance 9 [Aug 5, 2018]
Featured image: A Laptop and a Cup of Coffee, All You Need to Sell Art Online, via pixabay.com. All images used for illustrative purposes only.