Slowly but surely, art fairs have finally evolved into perfect opportunities to take your gallery to the next level[1]. Whether it be by selling art or by meeting important individuals, art fairs can drastically help you transition from local or regional entities to national or even international favorites.
However, it's not all sunshine and rainbows.
Art fairs may be capable of aiding an aspiring gallery's status, but they can also end up being the fatal last move an up-and-coming gallerist makes. Furthermore, art fairs are so much more than what meets the eye - these events are considerably more complex than just decorating the booth and waiting for customers to start fighting over your art.
Sure, if you know how to do business at a time of an art fair, your selling figures will go through the roof, new artists will flock to sign with you and your booth will become the go-to place for anyone wanting to buy a good artwork. However, as you probably guessed by now, art fair shows do not really work like that.
In order to help you take full advantage of an art fair and avoid all the common pitfalls, we've assembled a short guide that will hopefully give you an upper hand when it comes to selling works during an art fair.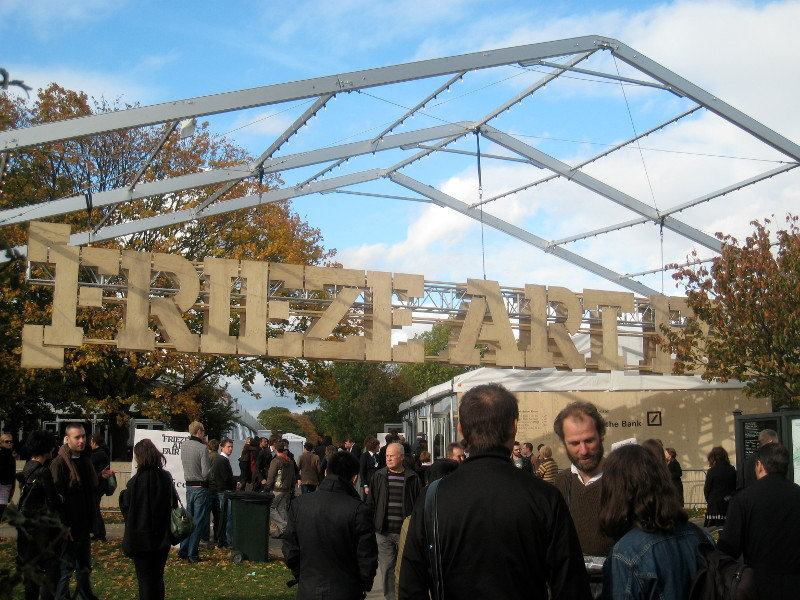 First Things First - Why Even Sell The Work of Your Artists at an Art Fair?
Whenever someone starts talking about the lurking dangers of trying to make sales at art fairs, a natural question often pops up - why even try to sell your art at these events? Why even take the risk?
The truth is that potential benefits by far outweigh the potential consequences.
Fairs are unique opportunities for galleries to come together and introduce their top stuff to all the people who count - and we do not mean just customers. Here, a gallerist can meet art dealers, collectors, curators, agents, influential critics, and other important figures of the art world. Sure, there are other options for "earning your ropes," but the face-to-face/gallery-to-gallery setting of a major art fair is hard to top, and that's preciosity why many experts agree that such events have drastically reshaped the art market in recent years.
Furthermore, no amount of artist website content or brochures can rival firsthand work viewings when it comes to visual arts. Remember that a solid fair can attract anywhere between 20,000 and 40,000 visitors, and you'll quickly get the sense of just how much exposure your artists can get if you know how to properly prepare for an art fair.
Art Fairs – Do We Love Them?
The "Rookie Course" for Selling at Art Fair Beginners
First-time exhibitors, we've got some (relatively) bad news for you. Repetition is an important part of the art fair protocol. This means that you'll usually have to exhibit at a particular fair at least three years or so to get a strong footing and attract meaningful numbers of buyers.
Why? Well, serious collectors very much appreciate repeat appearances because being there year after year builds trust and eliminates the possibility of the gallery being of the "here-today-gone-tomorrow" type.
At the end of the day, the truth is that most buyers are reluctant to throw hard earned money at galleries they don't know or have never heard of.
Because of that, having a successful art fair depends at least as much on patience and forward planning as it does on the logistics of the current fair itself, it's not as simple as setting up a booth and having instant success.
We know this may be hard to swallow. First time you're at fair shows, it does not really matter how good your artwork presentation may be, how well you've assembled the booth or how representative the artists behind your work may be.
All of that does not matter at the start. Accept the fact people will look for good artwork elsewhere for the time being, artists will take their business to other shows who already have a reputation and do expect to sell minimum of your dispalyed work.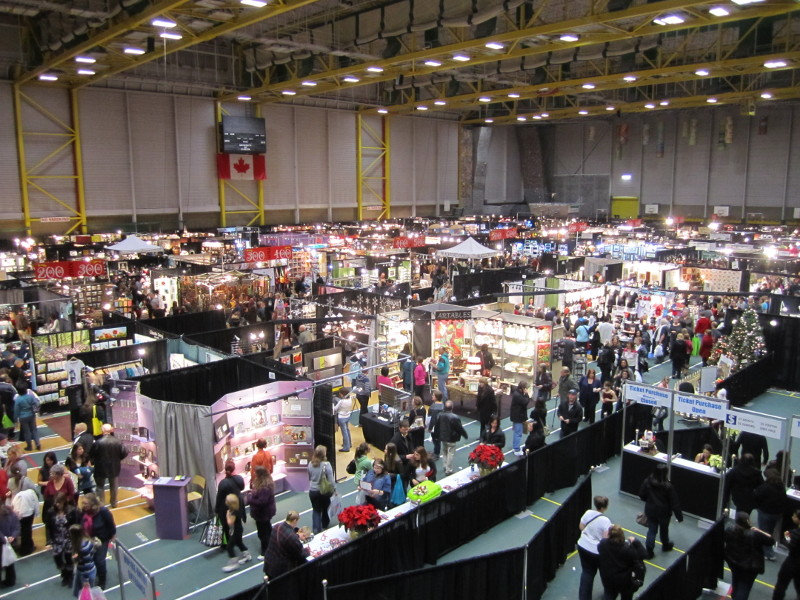 The Golden Rule - No Art or Artist Can Sell Itself at Fairs
When it comes to art fairs, there's a strong case to be made that the gallery owner and the staff buzzing around the booth are at least as equally important as the art pieces on display[2].
Almost as a rule, fairgoers gravitate toward gallerists who are thrilled to be there and tend to avoid those who do not express passion about what they're doing. It's just a natural thing, almost instinctual. If you're getting ready for an art fair, make sure that your staff knows that they need to be good with the public in order to make sales.
At the end of the day, no art sells itself at an art fair - someone needs to step up and sell it. You'd be surprised how far a big smile, few warm greetings and affable banter can take you. This should be your go-to piece of advice even outside artist shows - treating artists with good manners will often lead to good results, like them choosing you might be the right person to represent their work at art fair shows.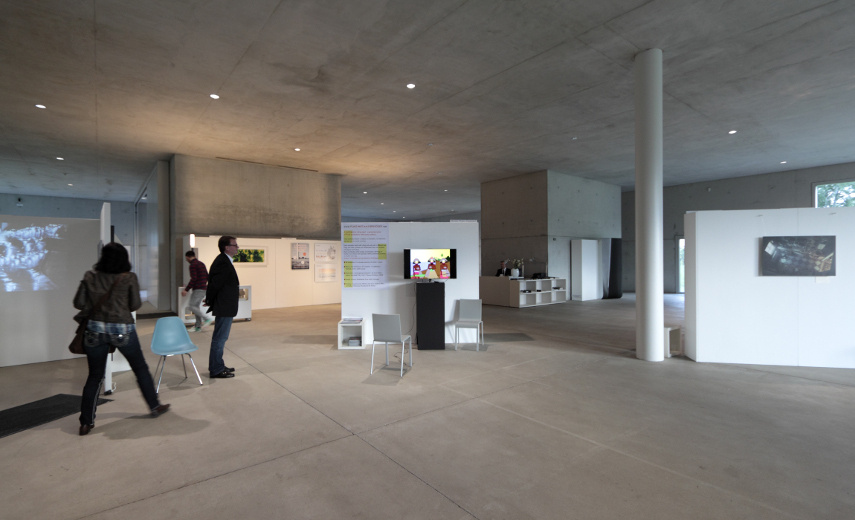 Arm Yourself With Patience And All The Right Answers
According to a recent study, people feel less intimidated around art fairs than at regular galleries. It's just a psychological thing, we guess.
Since there are more customers around and the overall setting is less tense, people feel like they can approach anybody in any booth and ask whatever question they may have about a potential purchase.
And, believe us, they make full use of that atmosphere.
Be prepared to answer boatloads of same questions over and over again - you'll definitely need patience here, especially when you consider you have to be at your most enthusiastic self.
Additionally, other studies have shown that prospective buyers unfamiliar with particular galleries tend to buy ONLY after they've thoroughly "interrogated" the gallerists. So make sure you do not get up on the wrong leg and be armed with as much patience as possible - you'll need it.
How to Navigate Art Fair Shows Like a Pro With Jerry Saltz
Art Fairs Are Not Only About Making Sales
While it's easy to presume that a gallery's success at an art fair is measured by the amount of art it managed to sell, this is hardly the case.
If a gallery lands a show for one of their artists at a major museum or organizes a collaboration of some kind, does that make for a pretty successful fair even if no actual sales were made?
The bottom line is that exhibitors should never judge an outcome of an art fare based solely on sales.
Banking huge profits is always nice, but it fades in comparison to strengthening relationships and meeting lots of potential buyers, investors, dealers, critics and other important personnel.
In a sense, art fairs are just a really valuable piece in the huge jigsaw of turning a gallery into a profitable entity - focusing efforts on making slow and steady progress is far better than hoping to realize a strike-it-rich plan. After all, there's an abundance of cash flowing through the veins of the contemporary art market, so other things can often prove to be far more precious.
So, sure, try to make some sales if possible, but primarily pursue associations and alliances that have the potential to play out profitably over time. That is the right way the game is played.
First time presenters need to realize this. Make the most out of your booth, do right by your artists and their work, and be sure people are aware know your business.
Over time, the actual part where you conduct artwork selling will come.
References:
Mun-Delsalle , Y. J., April 7, 2016, The Art Fair Boom Is Forever Changing the Way the Art Market Does Business, Forbes [Jun 29, 2018]
Job, R., April 7, 2017, Art Fairs – The Three Perspectives, ARTmine [Jun 29, 2018]
Featured image: Adi Nes, The Village, May 17, 2012, Sommer Contemporary Art, photo by Yair Talmor, via wikimedia.org. All images used for illustrative purposes only.