On July 3, New York-based graffiti artist Sen2 will open A Declaration of Color solo show at 1AM Gallery. Intermixing abstract graffiti style with an Americana vibe, the show will feature mixed media works on canvas, limited edition prints, and an installation by Sen2. A Declaration of Color consists of two collections through which the artist explores the meaning and power of color as a means of visual communication. The first collection includes grayscale mixed-media pieces and limited edition prints, while the second features works in a full range of bright colors.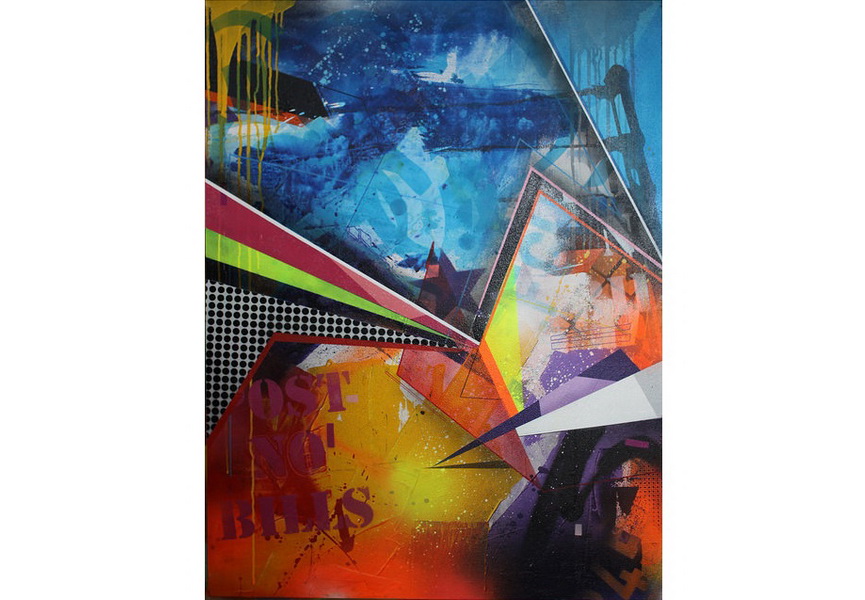 Both collections reflect Sen2's own graffiti and letter style developed throughout his career and references his Puerto Rican heritage along with his experience as a prominent graffiti artist in New York City. His grayscale paintings and prints include classic Americana imagery woven into an array of design patterns and abstract graffiti elements. His full-color compositions reflect similar abstracted graffiti and lettering styles balanced with gestural splashes of color.
Mad Crew and Tats Cru
Hailing from Puerto Rico, Sen2 got hooked on graffiti style and culture during a visit to NYC in the 80s. He brought his newfound passion, "aerosol art" as it was called in Puerto Rico at the time, back to his country. In an age before the internet, he drew inspiration from black-and-white graffiti magazines absorbing the styles and learning the techniques he would later put into practice. He is one of the founders of Mad Crew, which had much success in Puerto Rico, and went on to join Tats Cru in New York, one of the most prominent graffiti crews on the scene.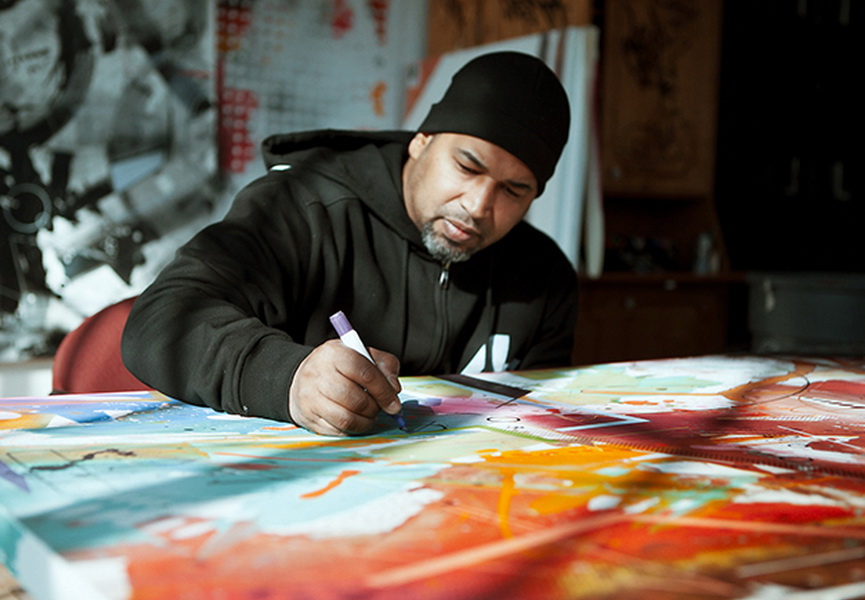 With Tats Cru, Sen2 has traveled the world displaying his abstract paintings. Soon he found himself creating art for music videos and working with high profile recording artists such as Jennifer Lopez, Nas, and Missy Elliot. By the late 1990s, his talent spilled over into the world of fashion, and eventually Sen2 started his own brands, The Sen2 Collection and the DirtyWaters Trade Company. In early 2012, he established Many Styles, a fully equipped design studio where he can create his own art with the same passion he had back in the 80s.
A Declaration of Color runs through August 1. Limited edition prints will also be available for purchase at the gallery.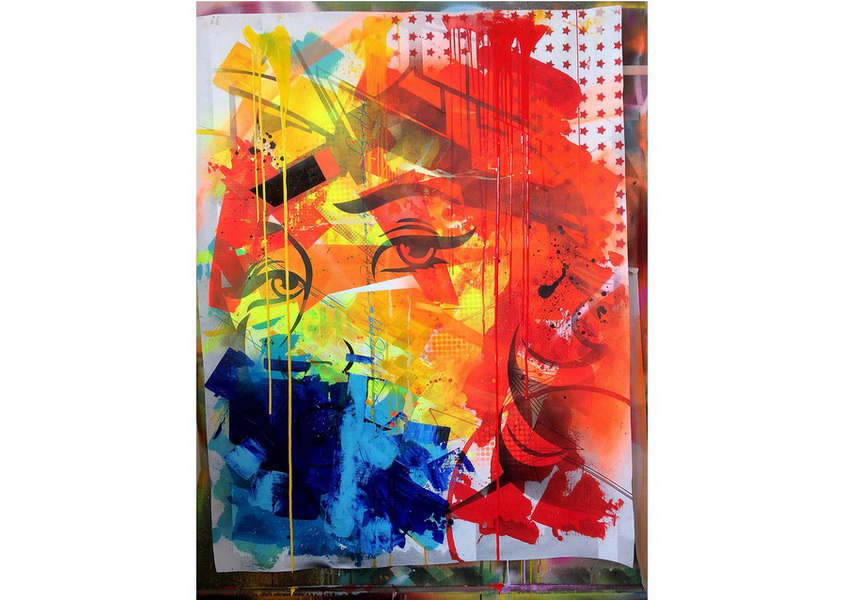 ABOUT 1AM GALLERY
Since its launch in 2008, 1AM continually strives to progress the street art culture and create a community of artists, fans, and likeminded organizations. Headquartered in San Francisco, 1AM curators are passionate about exhibiting, teaching, painting, and archiving the street art movement while inspiring the masses with this artistic form of the freedom of speech.