Throughout the 1960s, the American society was saturated with the activity of different social movements, led by the Baby Boom generation's aim to change the existing climate. One of the most important initiatives that earned state-wide support was the Civil Rights Movement which enforced the awaking of the African-American community and their attempt to stop segregation and violence. Their activity naturally reflected on arts and led to The Black Arts Movement (BAM) founded by the poet and playwright Amiri Baraka in 1965 that merged activism and art.
Numerous artists embraced their agenda as it reflected on their own practice regardless of the specific field they were working in at that time. One of the more prolific visual artists affiliated with BAM, and a significant contributor to the development of Black American avant-garde (as member of the Studio Z collective), is Senga Nengudi.
Throughout her career spanning more than 40 years, she has explored different implications of race, gender, and ethnicity while being predominantly focused on the investigation of the female Black experience and the notion of collectivity. By combining different cultural traditions (African, Asian, and Native American art), and translating them according to her own vision mostly influenced by African and Eastern philosophies, Nengudi produces layered socially charged narratives most often expressed through her installations, performance pieces, and staged photographs.
In her most fruitful years, Nengudi's activity remained under the radar, as she did not fit the mainstream art conceptions of what was considered as Black art. Her unique aesthetic and distinctly feminist agenda that paved the way for the generation of artists around the Second wave of feminism was way too personal, experimental, and hard to categorize.
For that reason, in collaboration the Munich-based Lenbachhaus, the Denver Art Museum decided to feature a proper retrospective to point out the seminal role Nengudi had in the 1960s and 1970s American avant-garde production.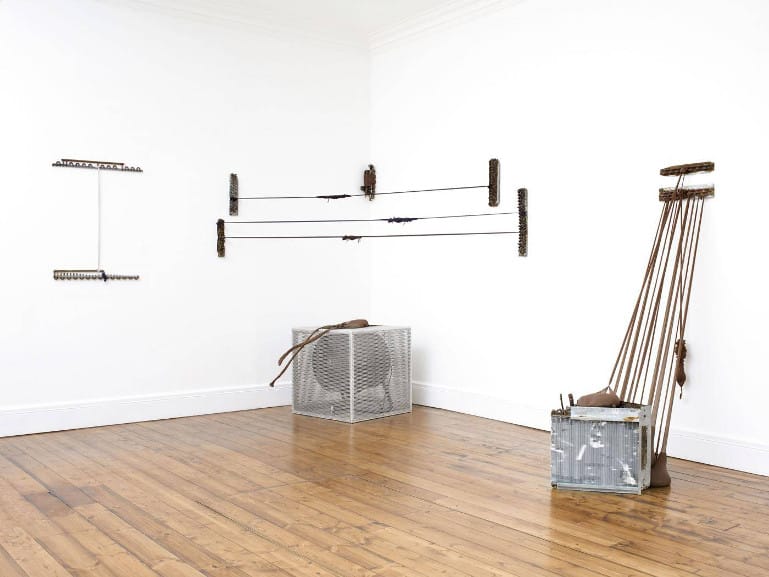 The Domains of Senga Nengudi
As one of two students and the only Black woman in the art department, Senga Nengudi obtained an MFA at the California State University in Los Angeles. She formed as an artist under the influence of the art of Jasper Johns and Robert Rauschenberg who she encountered at the Pasadena Art Museum (now the Norton Simon Museum) while working there as an assistant art instructor; at that time, the artist also learned about the 1950s happenings run by the pioneering figures such as Claes Oldenburg and Red Grooms who used everyday materials to create immersive, participative environments.
Another important space for Nengfudi was the Watts Towers Arts Center, co-founded by the legendary sculptor Noah Purifoy. There she felt empowered to experiment while focusing on the topics related to Blackness. Interestingly so, in 1965 the neighborhood where the center still stands was the site of a week-long uprising as a reaction to a clash between a Black motorist and a white police officer; the event that radicalized many Black artists. In 1966 Nengudi traveled to Japan where she attended a postgraduate program at Waseda University in Tokyo to learn more about the Gutai group.
The artist came to prominence in 1975 after she started producing a series of sculptures with nylon pantyhose to express the physical and psychological transformation she experienced during pregnancy. Fascinated by that change, Nengudi decided to express the elasticity of the human bodies by using a new material and presenting them as saggy, amorphous forms reminiscent of human organs.
In 1977 the artist released one of her early installations from the R.S.V.P. series for which she used 10 pairs of nylon pantyhose in different shades of tan, filled them with sand, and pinned the ends to the walls of a room. Although similar to those by Louise Bourgeois and Eva Hesse, Nengudi's soft sculptures were made of cheap objects mostly used by women. Having in mind that she was a Black woman, twice marginalized by the white male-dominated art system, her works brought an innovative approach in terms of the treatment of the material.
Eventually these odd, yet sensual sculptures became icons of the Black Arts Movement, as they coincided with the rising political climate and the Black nationalism discourse, and were rather influential in feminist art.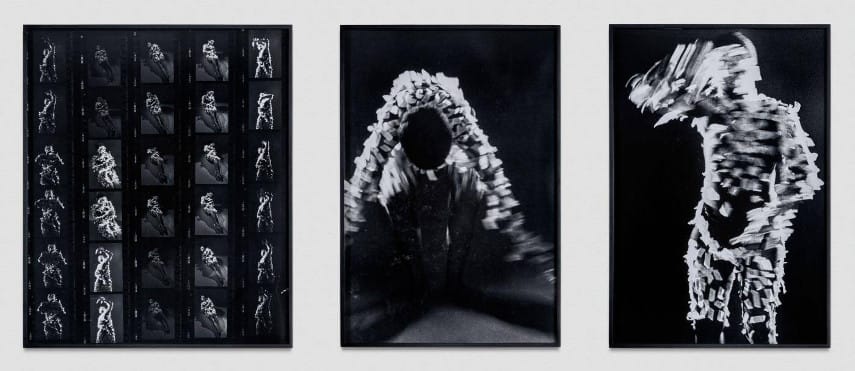 The Installment
The upcoming exhibition in Denver will encompass more than 70 artworks made by the artist throughout her career including performance art, sculpture, photography, and mixed media. The innovative use of materials such as pantyhose, foam, rubber, water, sand, and machines will be highlighted to underline Nengudi's understanding of collaboration, improvisation, and movement.
The visitors will have a chance to Nengudi's early Water Composition series made during the 1970s based on the explorations of the artist's idea of shapeshifting and change; documentation of her street actions Ceremony for Freeway Fets, conducted jointly with artists David Hammons and Maren Hassinger and other members of Studio Z such as Franklin Parker, RoHo and Joe Ray; mixed media, photography and performative works made while Nengudi lived and worked in New York City; as well as her adaptions of R.S.V.P. series and production of abstract A.C.Q. series during the 2000s. The installment will also include two recently acquired pieces after Hart, DAM's curator, spent almost an entire year searching for works to purchase from the artist's expansive oeuvre.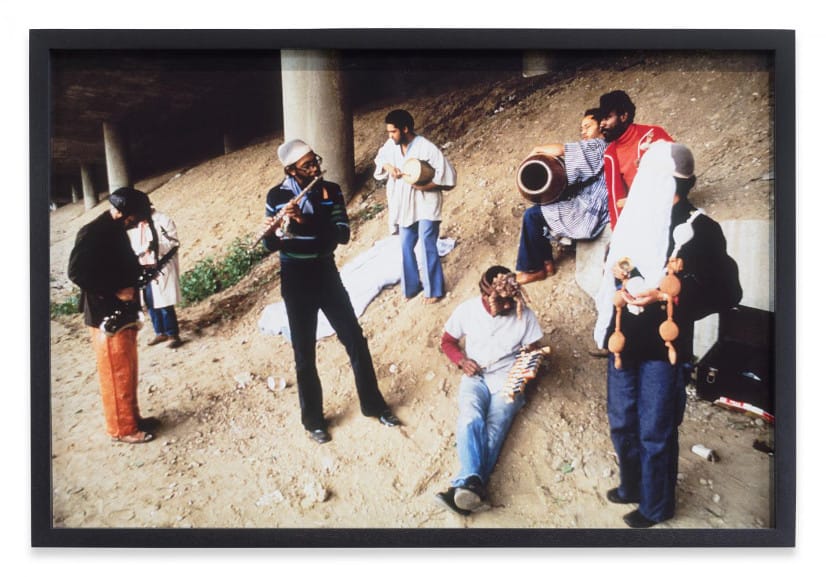 Senga Nengudi at Denver Art Museum
The exhibition which traveled to several cities by now was jointly organized by Stephanie Weber curator at Lenbachhaus in Munich, Germany, and Rebecca Hart, Vicki, and Kent Logan Curator of Modern and Contemporary Art at DAM. Hart expressed how moved she was initially with Nengudi's art:
When I first came to the Denver Art Museum in 2015, I was urged to meet with Senga. Not only did I follow her practice, but Senga and I became friends. Her art begins with bodily experiences that are transformed into material presence emerging as 'thought experiments,' as Senga calls them. The sculptures, photographs, and performances expand both the limits and possibilities of the body, embracing a wider view of social and political norms. Her works are tangible, yet ephemeral; universal, yet personal and also collaborative.
Senga Nengudi: Topologies will be on display at the Denver Art Museum from 13 December 2020 until 11 April 2021.
Featured image: Senga Nengudi – Performance Piece, 1977. Gelatin silver print. 3 panels: 41 x 32 ½ in. Performer: Maren Hassinger © Senga Nengudi. Originial photography by and c of Harmon Outlaw. Stadtische Galerie im Lenbachhaus und Kunstbau Munchen, KiCo Collection. Photo courtesy Lenbachhaus. All images courtesy Denver Art Museum.