After a successful group exhibition in 2014, David Bloch Gallery in Marrakech decided to continue the series and put together another Sensitive Eye group show, dedicated to the exploration of op art, kinetic and architectural art. It looks like Sensitive Eye exhibition is to become an annual tradition at David Bloch Gallery and all appreciators of abstract art and the art of optical illusion can celebrate this initiative once more starting from September 2015. If you had the opportunity to visit this exhibition last year then you surely know you can expect some marvelous works of art this time as well.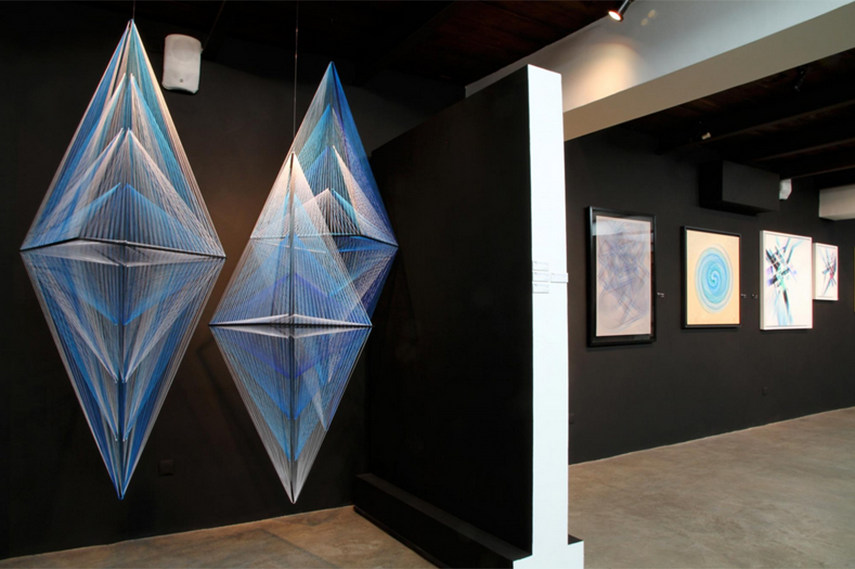 Optical and Kinetic Art Exhibition in Marrakech
The roots of op art and kinetic art can be traced back to the movements of the past century from abstract expressionism to futurism, cubism and perhaps mostly to the constructivist aesthetic of Bauhaus. First op art experiments started in the sixties and continued to grow over the years, introducing many new ways of creating optical illusions in different mediums and with various materials. In many ways, these artistic practices stay true to their predecessors keeping the playfulness and dynamism of the composition, advancing the method and challenging the eye sensation of the viewers in new ways. Since optical and kinetic art mostly rely on the perception of the observer it is perhaps the play between the artwork and the spectator that has the most important role in the creation of the op art piece. The illusion of movement obtained through carefully assembled composition is what drags the viewers into this hypnotic and vibrant space, astonishing and discomforting at the same time.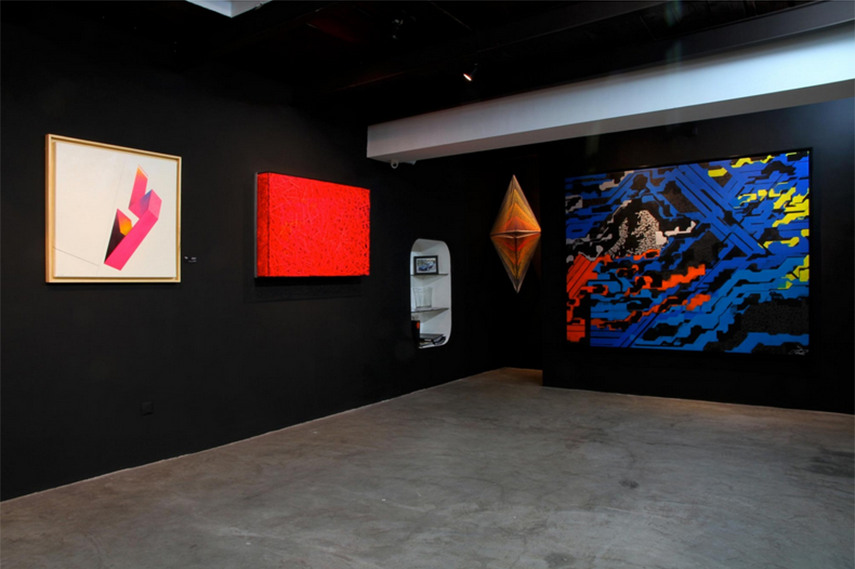 Op art for Sensitive Eyes
The artists invited to participate in Sensitive Eye 2015 group exhibition are: Sébastien Preschoux, Arthur Dorval, Swiz and Lx One. Sébastien Preschoux is a resident artist and a designer who is exhibiting his works in Sensitive Eye for the second year in a row. Last year he had the opportunity to showcase his works along with other notable contemporary artists working in the field of abstractionism like Kenor, Nawer and L'Atlas. French artist Lx One is also one of the artists represented by David Bloch Gallery, famous for his abstract pieces made in various mediums. Sensitive Eye exhibition will also be a great opportunity to introduce new talents like Paris-based street artist Swiz and contemporary painter of French origin, Arthur Dorval.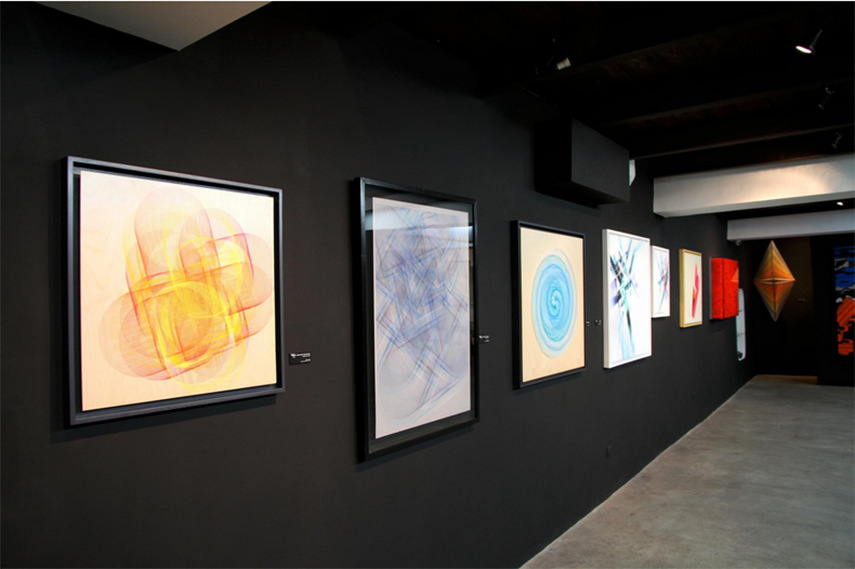 Sensitive Eye 2015: Group Exhibition at David Bloch Gallery
The Sensitive Eye exhibition is a real treat for admirers of op art and after a successful group show last year, we have no doubt that 2015 will be even better. Many new and astonishing works of art will be on display at David Bloch Gallery in Marrakech including pieces on paper and canvas, individual installations and collaborative artworks. The Sensitive Eye exhibition will open on September 11th and it will stay on view until October 20th, 2015. If you like abstract and op art, mark this date and see how your favorite movement is evolving in different directions every year.
If you love art then sign up for MyWidewalls for FREE and stay informed about the upcoming art events worldwide!
Featured images:
Sensitive Eye exhibition held in 2014.
All images courtesy of David Bloch Gallery