Seonna Hong is one of the very few artists that can rightfully claim to be truly multidisciplinary. The talented American artist is internationally renowned as a painter, illustrator and animation production artist. The Emmy Award winner and the creator of critically praised Animus children's picture book, returns to New York with a series of brand new canvas works. The upcoming exhibition entitled If You Lived Here I'd Be Home by Now will carry the visitors of Jonathan LeVine Gallery into a unique fantasy world, where animals and humans reside together in vivid expressionistic landscapes. By portraying events from her personal life the artist creates a unique visual vocabulary, while simultaneously evoking the notion of youthful curiosity within viewers.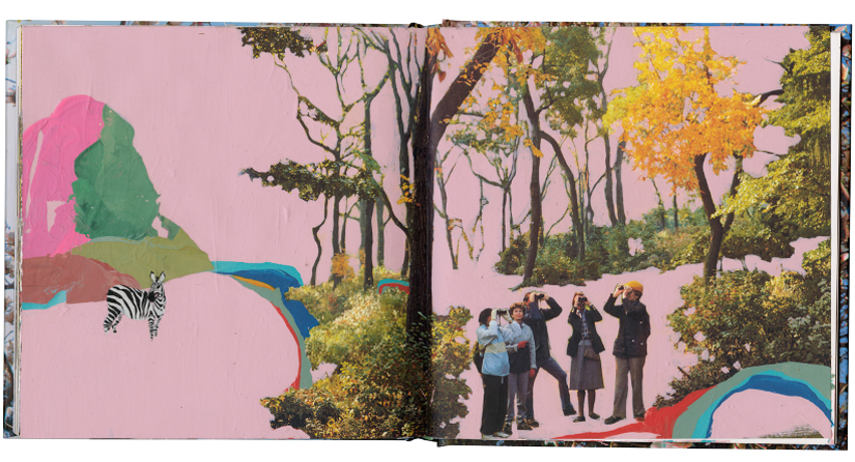 Pop Surrealism in the Works of Seonna Hong
Seonna Hong is a Los Angeles-based illustrator, writer, animation art director and painter working in the genre of Pop Surrealism. While painting, she skilfully combines academic skill and animation background with fun, almost childish imagery. The artist uses striking colors and textual characters to create paintings that are full of ingenuity and magical charm. Her main subjects, regardless whether they're people, zebras, trees or plants, convey the notion of nostalgia, while simultaneously evoking emotions of cheerfulness and sanguinity. Her surreal artworks effortlessly transport viewers back into the pre-cynical time of images that made people feel good and enthusiastic about their future.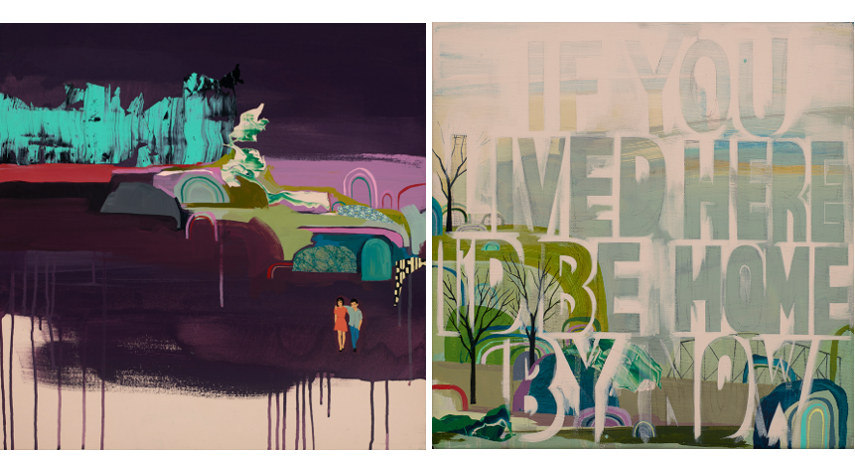 Enter a Fantasy World at If You Lived Here I'd Be Home By Now Exhibition
In the previous years, Seonna Hong has created a series of self-reflective works dealing with motifs such as reckoning, blame and absolution. The artist admits that "once melancholic and somber pieces have given way to a new kind of hopefulness" as she turns away from the gloomy topics and focuses on her bright and optimistic future. Seonna Hong depicts animals and people surrounded by lively backgrounds that contain all colors of the rainbow. For If You Lived Here I'd Be Home By Now exhibition, Seonna Hong created a dreamlike world where she can explore the possibilities of what's about to come. It's a fantasy world quite different from her previous imagery, a world where there's no room for sadness and exhilaration takes over.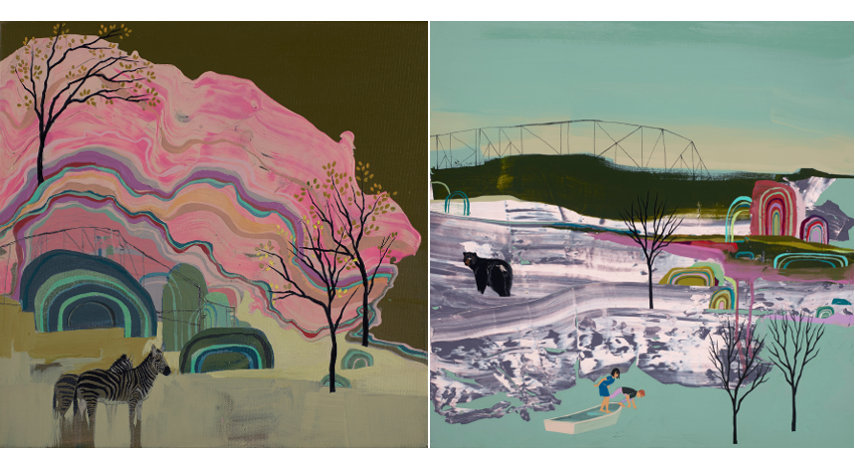 Seonna Hong's Exhibition at Jonathan LeVine Gallery
If You Lived Here I'd Be Home by Now exhibition will open on October 17th, 2015. This will be the first solo show for the Californian artist at Jonathan LeVine Gallery, and it will mark her return to the New York art scene after an eight year-long pause. In her new body of work, Seonna Hong deals with universal themes such as limitless exploration and reconnecting with our sense of childlike astonishment. The exhibition will run till November 14th, 2015 at Jonathan LeVine Gallery in New York.
Keep in touch with Contemporary art by signing up for My Widewalls for FREE!
Images courtesy of Jonathan LeVine Gallery