An LA-based artist, Seonna Hong is best known for paintings that are quietly narrative and often autobiographical, populated by children who drift through landscapes with animals and music as their guide, reflecting her personal ongoings. Playing with her imagination and creating a world of yellow fields, purple mountains and orange sky, Hong creates vivid images encouraging the viewer to recall his childhood memory and play with her characters.
The artist's latest body of work will soon be on view at Hashimoto Contemporary in her third solo show with the gallery. Titled Liminal Spaces, the exhibition will bring together a new series of mixed media expressionistic landscapes on canvas, that continue the exploratory adventures of her iconic characters.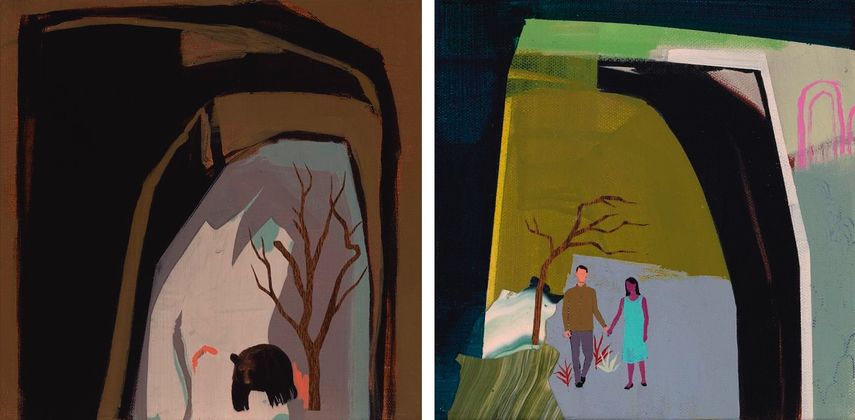 The Practice of Seonna Hong
Blurring the boundaries between animation and painting, Seonna Hong creates autobiographical works in which childhood has a positive effect on adulthood. Painting on wooden panels and canvases, she creates characters from cartoons or children's books that represent the embodiment of humanizing power. The mainframe and body for all of her works are personal invents and life in constant emotional and physical motion.
Acting as vehicles to sustain a meaningful narrative, children in Hong's work compel us to excavate our own childhood and its relationship to our adult selves. For this recent body of work, Hong contemplated the transitional phases in life, looking to the concept of liminal space for inspiration, the places and times in life where one is on the threshold of change.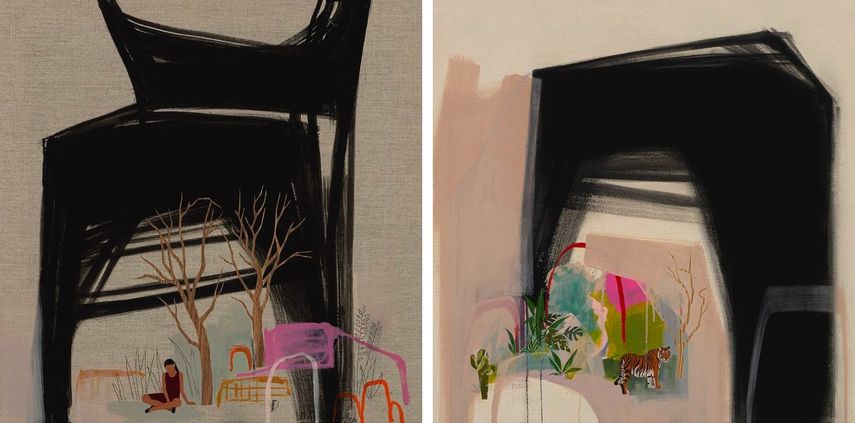 Liminal Spaces
In her latest body of work, Seonna Hong examines the in-between period of time in life, which she describes as being neither "here nor there", that can create a feeling of not just anxiety, but also joy and excitement for what's to come. Created in the space of not knowing, these works have been left "in a place where there's still more to say than having said too much."
The world is turned upside down, so with this new work and with where I'm at in my life, I'm moving through this space, giving in to the not knowing with hopeful anticipation for the next leap forward.
The works are characterized by swirling and serene landscapes with dream-like narratives, populated with figures and animals dispersed throughout the scene. Serving as vehicles for memory, her landscapes invite the viewer to fill in the storylines.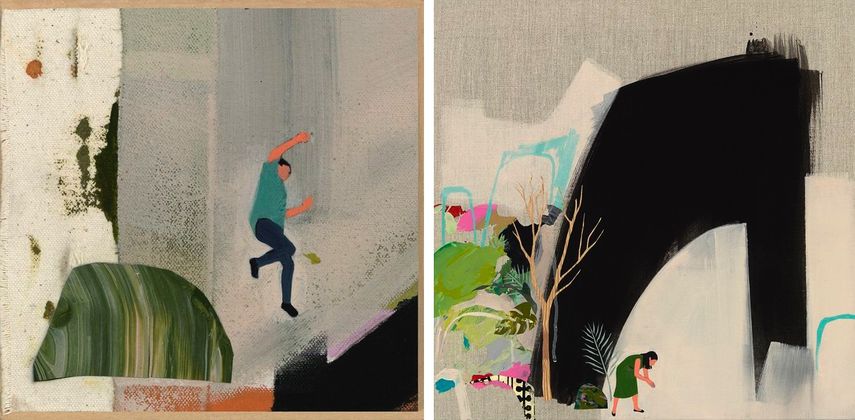 Seonna Hong at Hashimoto Contemporary
Once again, Hong presents us with works that are deeply humanistic, embedded with emotional depth and a search for holistic living.
The exhibition Liminal Space will be on view at Hashimoto Contemporary in San Francisco from March 7th until March 28th, 2020. The opening reception will take place on Saturday, March 7th, from 6 to 9 p.m.
Featured image: Seonna Hong - Disambiguation, 2020. All images courtesy of Hashimoto Contemporary.