For the most of us, being grounded never was or is a pleasant experience. Being told that we have done something wrong and need to suffer the consequences of it evokes the feeling of guilt and bad conscience. However, one French-Iranian artist sees the corner as more than an idea of punishment - it holds the promise of a return to childhood. It is a place where one can reflect upon mistakes, and mentally mend the wrong-doings. Using mixed media on canvas, Sépànd Danesh tries to elicit the same trip down the memory lane in viewers; keeping at least a part of the painting subjective and unique to his own recollection, he puts details in the paintings with a meaning known only to him. The Sépànd Danesh exhibition called Rooted in Ruins is on display at Backslash Gallery in Paris, starting February 2016.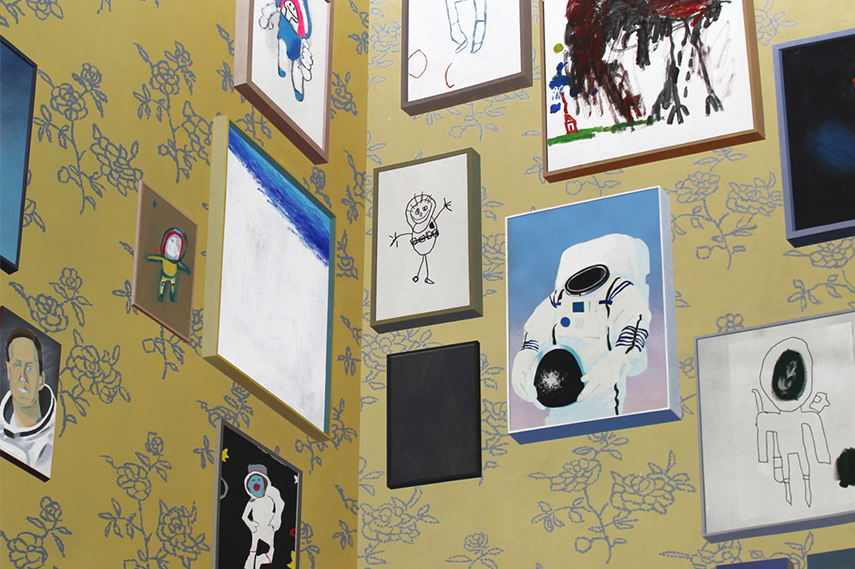 Between East and West
Sépànd Danesh's childhood experience has greatly influenced his development as an artist. Born in 1984, he moved with his family from Iran to France, forcing him to adapt to a new culture, primarily by learning a new language and new alphabet. These memories give him a lot to recollect, providing inspiration for the work he does today. But rather than changing cultures, Danesh decided to embrace both worlds, and it shows in his paintings. Using subtle iconography to tell countless tales, each of his pieces are unique in a sense that he places objects that have a meaning known only to the artist, originating in his own language. Creating a language in between East and West, he expresses his plural culture and contrasts the strict Western iconography. Led by his two teachers, first Giuseppe Penone then Philippe Cognée, particularly in terms of painting and the artist's relationship to objects, he's managed to have his work shown at the 5th Marrakech Biennale, Institut de France and La Vitrine am, and his on-going project Ombre de mémoire (Shadow of Memory) to appear at the Musée d'art contemporain du Val-de-Marne as part of the Chercher le garçon (Search for the Boy) exhibition.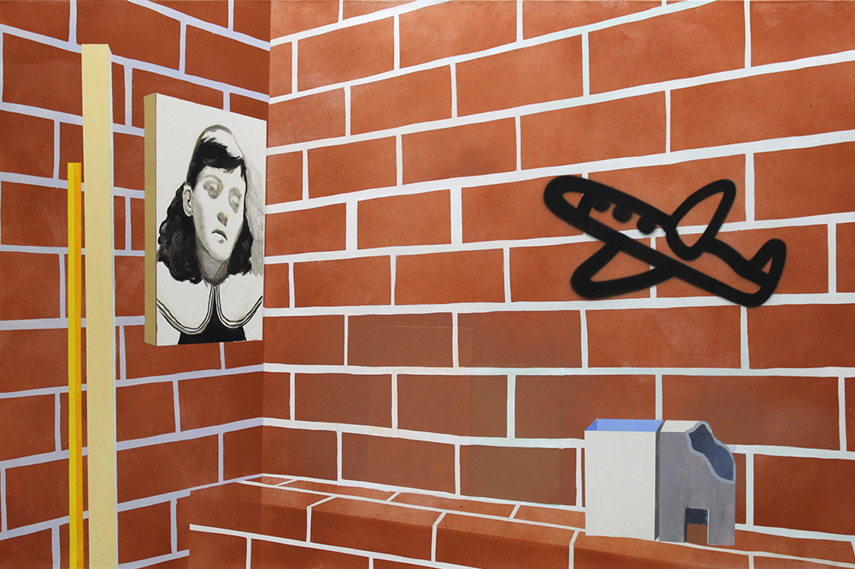 Collecting Memories
Seeing it as a place where he can "store" memories, as though to protect the objects from getting lost, is the idea of a corner. It is a spot for contemplation, and its simple vertical structure holds within it the notion of fall and elevation. Needles to say, the element is at the heart of his work, reoccurring throughout his artistic career, and the Rooted in Ruins series is no exception. The works to be presented look flawless - everything is in its proper place, and the paint looks spotless. However, closer inspection reveals the flaws left by the artist, possibly implying hardships within his memory collection embodied in a certain form of fragility and occasional traces of overpainting. Danesh did not fail to put meaningful objects into this selection of works either, telling yet another set of mysterious tales.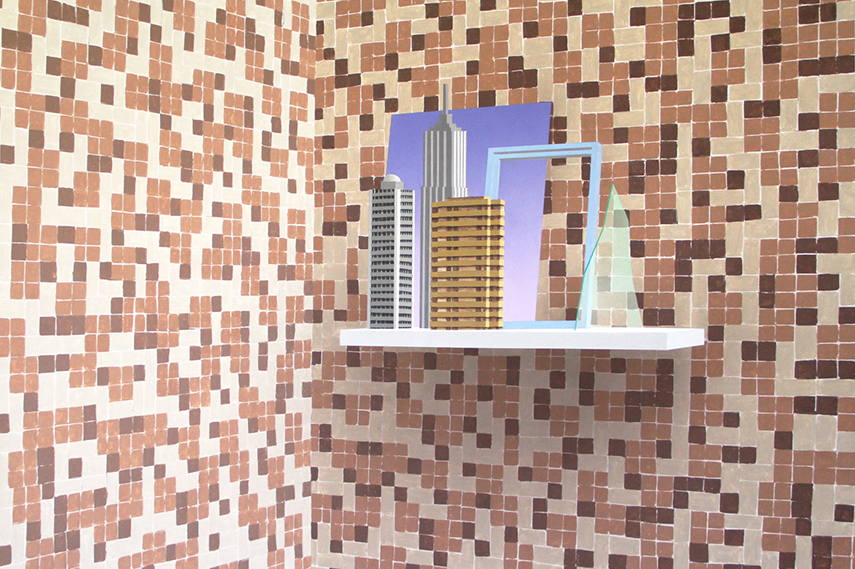 Sepand Danesh Exhibition at Backslash Gallery in Paris
With an eventful history behind him, Sépànd Danesh continues to produce works inspired by accepting the cultures of both the East and the West. His latest body of work is yet another testament to his plural culture, and it tells another set of intriguing stories. Recollecting his childhood memories, he portrays the corner and the idea of punishment in a whole different manner. Sépànd Danesh's collection of work under the name Rooted in Ruins will be presented at the Backslash Gallery in Paris, starting on February 11th and lasting until April 2nd, 2016.
Featured image: Sépànd Danesh - Névrose, 2015. All images courtesy of the artist and Backslash Gallery, Paris.