Joshua Liner Gallery has established itself as a place that supports talented and fresh voices of contemporary art scene. The New York based gallery's continuing this tradition with the exciting upcoming exhibition by young artist Serena Mitnik-Miller, presenting her latest series of works entitled SWIRL. With not much more than a faint pencil guide by the artist's own hand, Mitnik-Miller's use of pattern and repetition is a core element explored in the her latest show. After a whole year of exhibiting both nationally and internationally in California and Japan, Serena Mitnik-Miller is coming back to Joshua Liner Gallery for the second time around bringing her newest watercolor works with her (read about Joshua Liner's group exhibition Mitnik-Miller was also a part of)…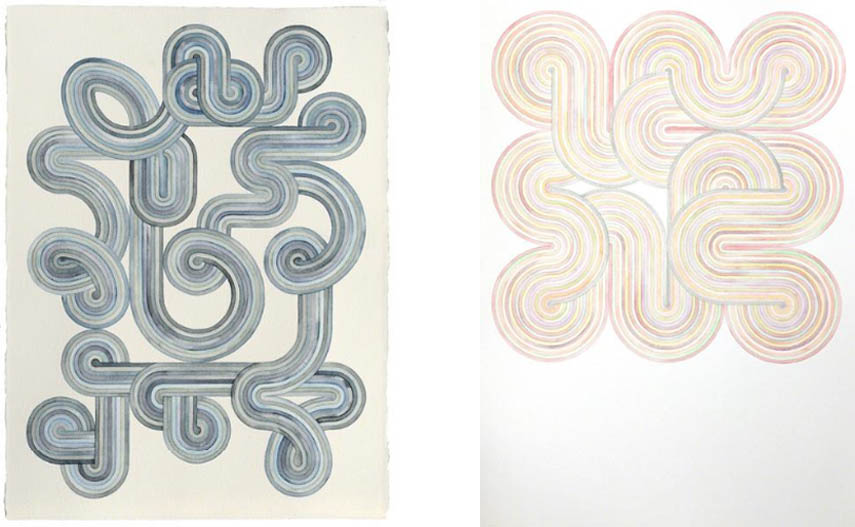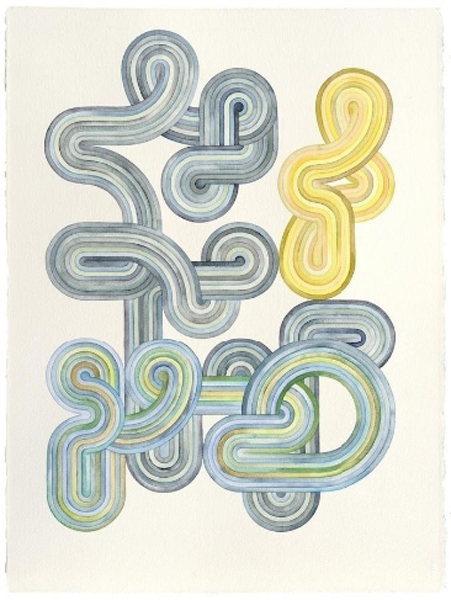 Affinity For Nature
As the San Francisco-based artist explains, the initial line work of pencil drawing guides the formal process, but there's no finite plan - each color is based on the previous used color. The process is quite flexible and spontaneous, she lets the inspiration lead her. She begins working on this pattern with a base color and proceeds to dilute the pigment to create lighter, inner bands of color. This tonal spectrum is then repeated with the original color, resulting in compositions that are striking, meditative, and balanced. With her background in marine science, it's no wonder Mitnik-Miller has a profound affinity for nature. Having the similar take on the relationship between the material world and nature as the Seattle born artist Pars, whose exhibition Untouched Lands we recently wrote about, Serena Mitnik-Miller feels most rejuvenated and connected when she's far from everything tangible and physical. Even though the result of this contemplation is quite abstract (in contrast to her earlier works based on literal representations of nature), it still translates to her art and represents her biggest influence.
SWIRL
The primary medium for Mitnik-Miller's work is watercolor (for more works in watercolor, click here). In one piece, the ocean-like, blue tones of the pigment, along with the pattern's rhythmic, receding and motion is reminiscent of tides moving in and out across the paper. Other works play with light gray and brown colors, and their curved bands of color resemble inner tree rings or layers of the earth. The works dominating in soft green and pale yellow travel around the page and re-join, curving in and out like a twisted forest vine. Although open for spontaneity and unpredictability, works of Serena Mitnik-Miller still have no lack of precision and right amount of accuracy.
The artist will be in attendance for the opening reception on Thursday, February 19, 2015. The upcoming show SWIRL will stay on view until March 21, 2015 at Joshua Liner Gallery, 540 West 28th Street, New York.
For more exciting exhibition announcements, sign up for My Widewalls today!