Working with acrylic on canvas, San Francisco-based painter Serge Gay Jr. creates highly detailed and densely populated scenes, exploring larger societal and political issues through personal narratives and experiences. Serge Gay Jr. exhibition is coming to SPOKE SF as his third solo show at the gallery. Titled Different Rules, the exhibition will feature a new body of work consisted of fifteen paintings that celebrate and explore the differences among us. Providing a lens for viewing current events and issues, the artist touches on police brutality, women's rights, climate change, gentrification, queer identity and the changing political landscape of the Bay Area. Having a sense of high tension and a variety of cacophonous information, this body of work is the artist's most charged and energetic work to date.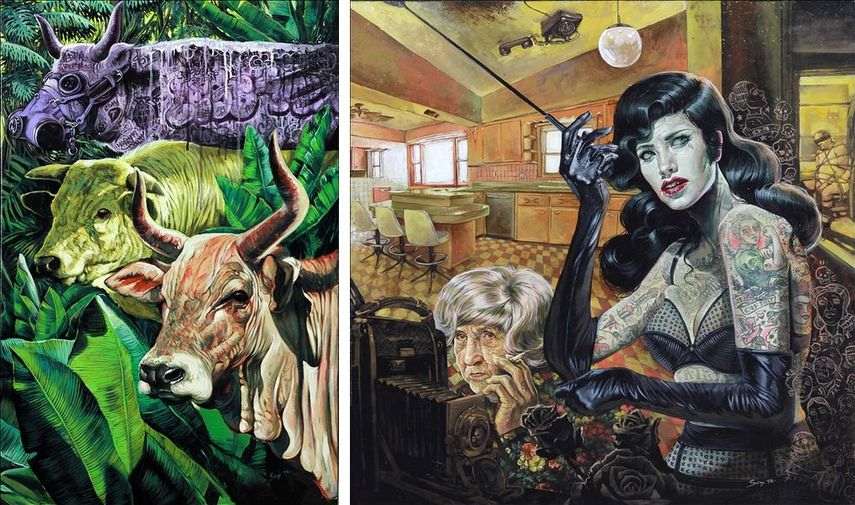 Reflecting Socio-Political Issues
Using rebelliously colored palettes, the artist portrays modern scenes and issues that blend with sepia-toned vignettes. He employs 1950s and 1960s aesthetics to portray modern subjects such as people of color, minorities, queers and everything else dubbed as "other". Being a queer person of color, the artist places his own personal experience within the context of past and current social climate, calling on the progression yet to be made. One of the most powerful pieces in the exhibition, Less Than Human depicts a young black boy on a tricycle being chased by ghostly police dogs and bullets. This piece reflects racial tensions and over excessive police brutality that is currently challenging the contemporary American society.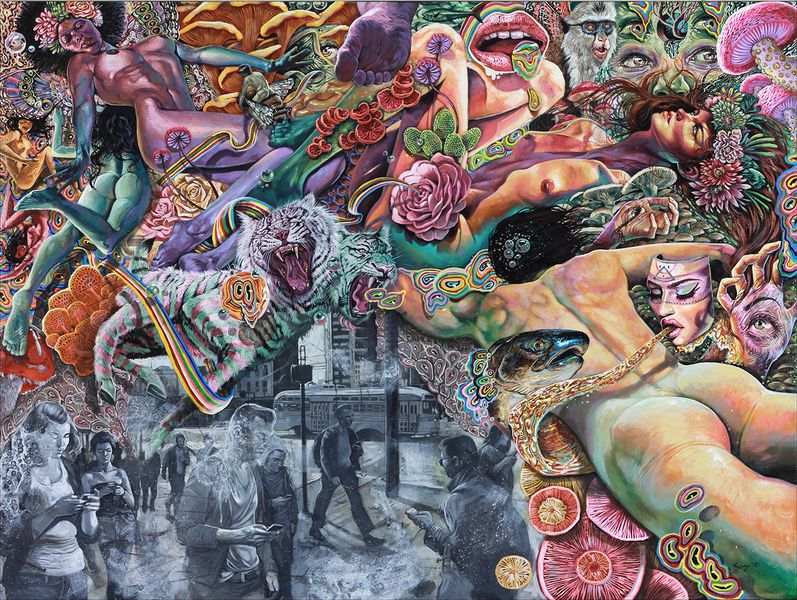 The Practice of Serge Gay Jr.
Born in Port-Au Prince in Haiti, Serge Gay Jr. is a Grammy nominated illustrator, fine artist and graphic designer currently based out of San Francisco, California. His art infuses inspiration born from living in cities from coast to coast. The influence in his work can be found from the culture of his homeland, New York, Miami, and Detroit. Believing we all have to embrace our differences and shine through circumstances, Serge states that he strives to be tolerant of others' differences because he recognizes the differences in himself. A certain innocence and purity come across vividly in all his work. His work varies in style, but pop nature is present in most of his pieces.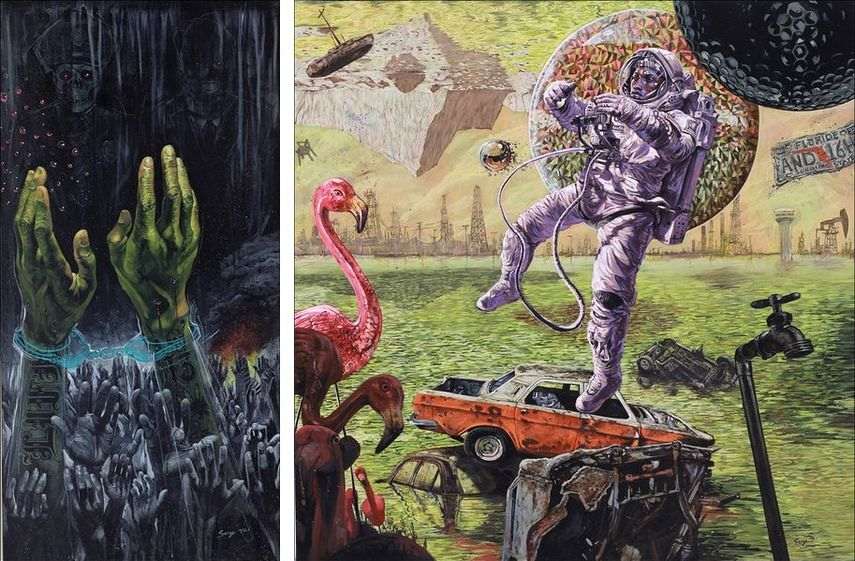 Serge Gay Jr. Exhibition at Spoke Art SF
The exhibition Different Rules highlights a variety of social inequalities still existent within a contemporary society. As the artist explained, "we still have a long way to go when dealing with racism and we, the black community, are still second-class citizens to the far right wing in this country."  The exhibition will be on view at SPOKE SF in San Francisco from January 7th until January 28th, 2017. The opening reception will be held on Saturday, January 7th, from 6 to 8pm.
Featured image: Serge Gay JR - Home Lands, 2016 (detail). All images courtesy of Spoke Art SF.