When we talk about the Swiss contemporary scene, we can't not talk about the influence of Serge Nyfeler art. Together with Pipilotti Rist and Daniel Richter, with whom he still collaborates in his studio in France, Serge marked the eclectic 1980s and continues to create recognizable works even today, still somewhere between the figurative and reality. The latest body of his oil paintings, ever so vibrant and unique, will now be exhibited in Bern, as part of the artist's solo show entitled There is no such thing as reality! at SOON Galerie.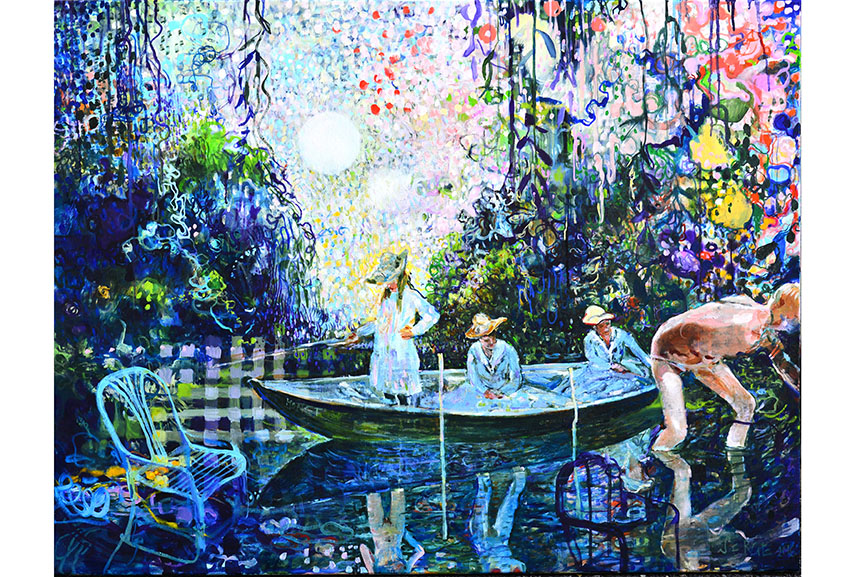 There is no such thing as reality!
Working between Bern and the French town of Justiniac, Serge Nyfeler was inspired to make a series of paintings oozing in his characteristic style and approach: a captivating mix of color and the kind of expression that lures us in and poses questions. Aware of his surroundings, he depicts figures in familiar scenery and in our own time, combining real and illusionist elements to complete the picture. His narratives are somewhat abstract and sometimes even absurd, inviting the viewers to propose their own perceptions of what is going on. More than often, Serge Nyfeler art is a critique and a satirical piece, which incorporates subtle humor and hidden symbolism.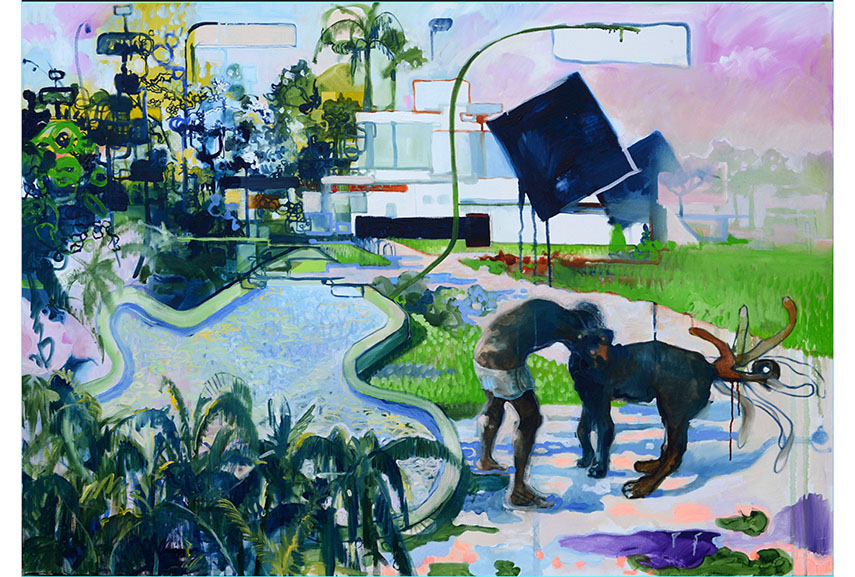 Or Is There?
Looking at Serge Nyfeler art, we can't help but notice the familiarity of his sceneries, the everyday, the mundane, the representational. However, it would seem that each of his paintings carries a handful of other meanings as well; they simply require to be examined, looked at over and over again, interpreted in many ways. These pieces testify to an intense confrontation between time-related content and artistic work, soaked in contrasts that are both literal and metaphorical. In his practice, we see the influence of Eastern European and African art, guided by the time he spent there, particularly through the vibrancy and the spirit his works evoke. In earlier paintings, Serge Nyfeler also tackled the topics that unsettle him, such as politics and social issues in Europe and worldwide, giving life to a utopian series of paintings.
Serge Nyfeler Art at SOON Gallerie
The art of Serge Nyfeler never abandoned the artist's original style over the years, which still evokes the concepts and aesthetics of Fauvism and Surrealism in a contemporary way. His kind of humor will also continue to be relevant, no matter which sphere of life it treats at a given moment. There is no such thing as reality!, an exhibition of work by Serge Nyfeler, will be on view at SOON Galerie in Bern, Switzerland, from November 17th through December 10th, 2016. The opening reception in presence of the artist is scheduled for November 17th from 6pm to 8pm.
All images courtesy SOON Galerie.