Serge Nyfeler returns to Zurich, where he spent the wild 80s along with other Zurich artists such as Pipilotti Rist, for his new, rather short exhibition "Exit Now" at Soon Gallery. Inspired by the media, Nyfeler takes on the familiar moods and events in picturesque way. However, these familiar scenes are placed in odd environments and situations leaving an unsettling impression.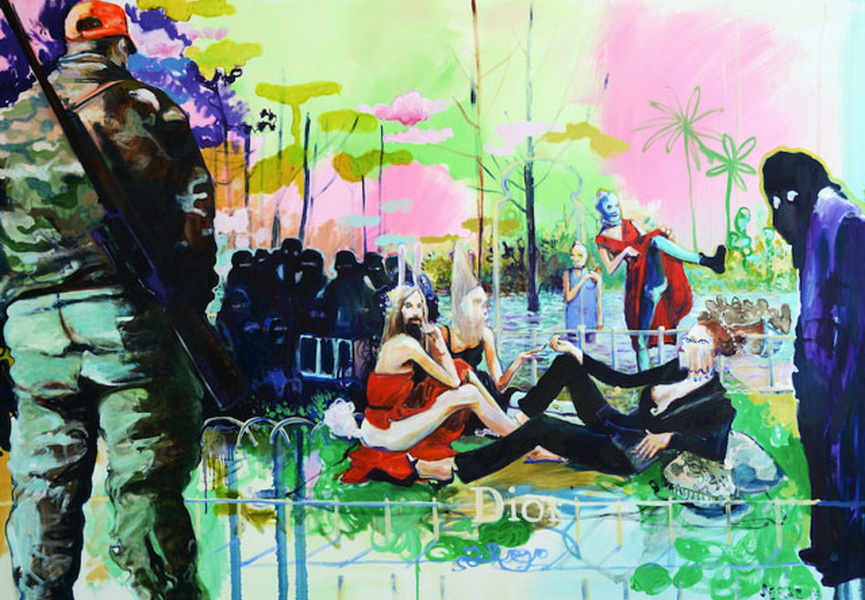 Nyfeler's Perception of the World
The style of Serge Nyfeler is colorful and picturesque. Influence of the Impressionists is evident, in terms of lighting and color palette. On the other hand, Nyfeler's wild, harsh contrasts and visible, expressive brushstrokes reveal the Expressionist painter in him. When it comes to subject matters one thing is certain - Serge Nyfeler has developed his own personal manner of depicting our present world. He captures and notes his impressions of the world we live creating works of art characterized by a surreal atmosphere and discomfort that arouses at a subconscious level. In Nyfeler's expressive paintings, people are put in relation to their own roots and their environment. Often disastrous reality with plenty of references to current affairs is shown in the context of humorous and weird perspectives.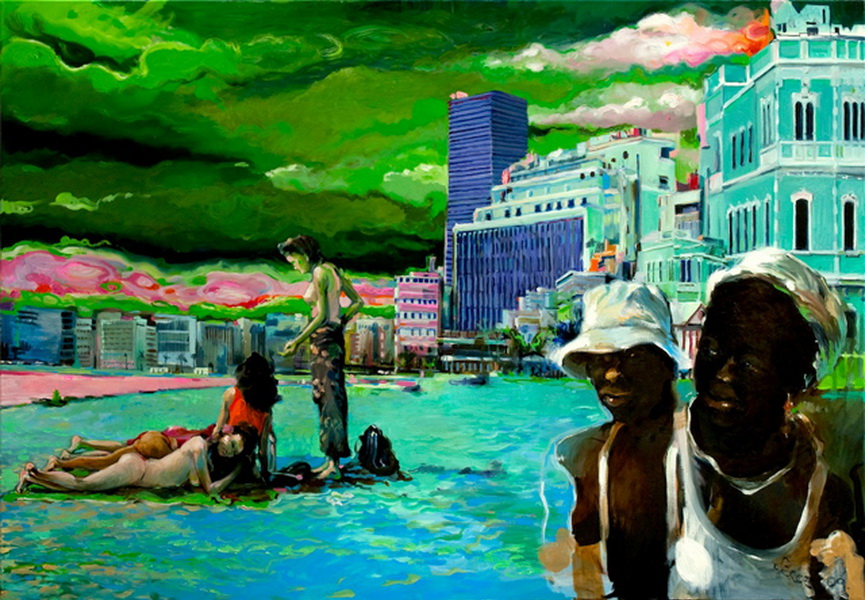 In the 80s, Serge Nyfeler spent an impulsive time in the Zurich art scene. Since this time, Nyfeler is dedicated exclusively to painting. In addition to the studio in Bern, he runs a small Chateau in France with studios, in and out of the artists as Pipplotti Rist, Daniel Richter or Lutz / Guggisberg.