Two worlds put one next to the other at Thinkspace Gallery are the results of two artists coming from the US, both of whom explore contemporary world through their peculiar, but nonetheless intense and slightly off-kilter manner. The art of Seth Armstrong and Brian Mashburn explores the vistas we are surrounded with, but which at the same time often pass as unnoticed.
Animals struggle to find their way in a world surmised in thick smog of post-industrial era; private spaces are captured with a cinematic edge; stalled cars and downtown architecture is mixed with different historical references - all of these find their way to canvases of the two creatives. Brought together by Thinkspace Gallery in Pretty Deep Shit and Axiom exhibitions, these worlds show us how deeply flawed, but yet oddly alluring, is the world we all inhabit.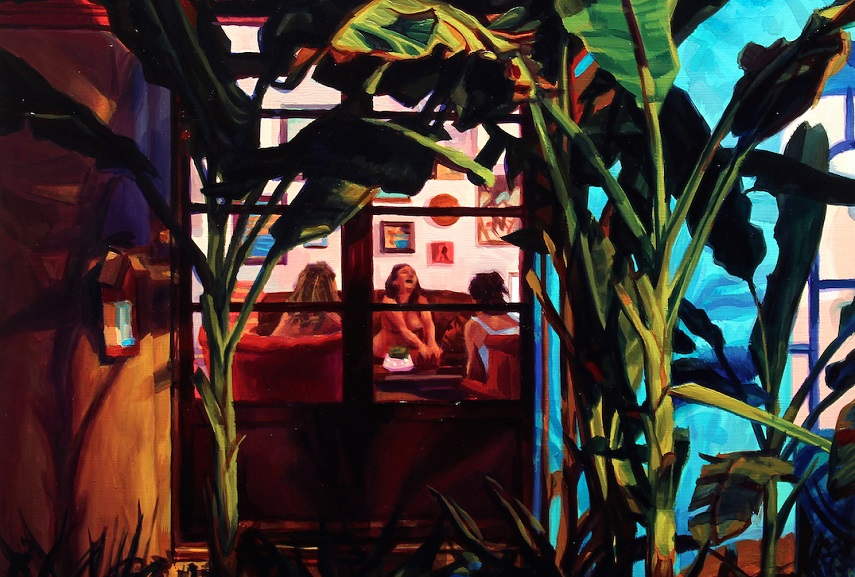 Seth Armstrong Art - the Poignancy of Small Observations
Seth Armstrong creates with ease, which is readable from the oscillations between a more loose and painterly executions, and hyperrealistic ones. His style may change from piece to piece, varying in texture and surface qualities, but the choice of motifs remains constant throughout. In his new body of work exhibited at Thinkspace, he continues to explore his surroundings - in particular the city of Los Angeles where he was born, raised, and where he currently lives.
His works show the vacancy and depth, barrenness and beauty of a big city, through simple, everyday things and moments. They are stylized, and caught in a moment of suspended, or anticipated, action. The tension felt while observing them, coming from the uncertainty of the moment suspended between action and inertia, is deeply felt as an alienating, but also engaging force which transforms the commonalities of big-city existence into profoundly sensitized scenes on the verge of surreal.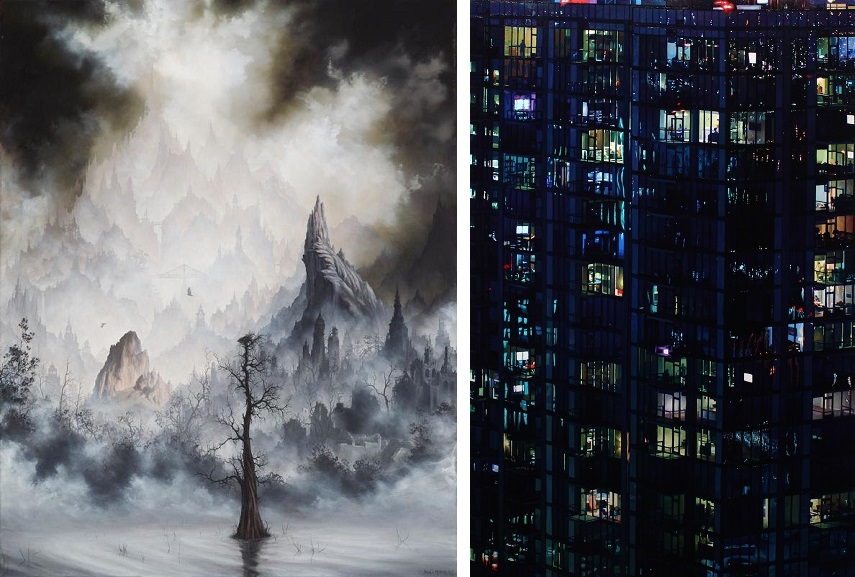 Brian Mashburn Art - Vulnerability and Resilience of a Veiled World
Brian Mashburn moves away from urban environments only to bring them back, now put in contrast with the natural world in his paintings. His works possess an uncanny atmosphere of places that exist, but are at the same time taken from a distant past, with different historical and cultural references. Smog of the industrial world covers these half-imagined vistas, turning any possibility of attribution into an admiration of the artist's skills and mastery in transmitting the atmosphere of vulnerability and resilience to the viewer.
The details of the created worlds remain behind the thin veil of fog, while the wildlife, done in a hyperrealistic style, takes the foreground. The contrast between them adds to the dark and brooding moodiness of the paintings, showing the complexities and confrontations between nature and human urge for progress and industrialization. Mashburn's paintings are odd post-apocalyptic vistas that mix the visual heritage of the 19th-century gothic landscape with the contemporary iconography, achieving the surreal, but yet contemporary effect.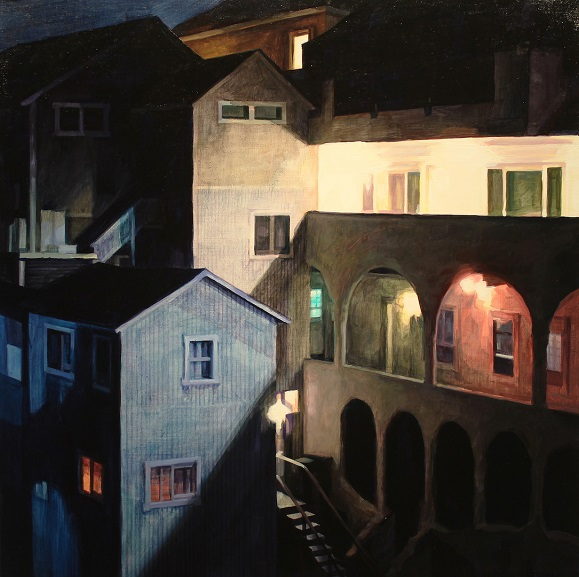 Pretty Deep Shit and Axiom at Thinkspace Gallery
Progress and industrialization, wildlife and urban environments, clash and interact in works of Seth Armstrong and Brian Mashburn. Similar to a certain degree, these works shows us the complexity and contrast present in contemporary urban aesthetics. Armstrong takes the position of an unassuming viewer, discovering unusual angles and stories that share the same odd vantage points as the voyeur, while Mashburn imagines a place that is veiled, and thus perhaps symbolically blinded by its urge for progress, leaving animals to be the optimistic message from a resilient nature.
Pretty Deep Shit and Axiom exhibitions of Seth Armstrong and Brian Mashburn art open at Thinkspace Gallery, Los Angeles, on April 29th, and will be on view until May 20th, 2017.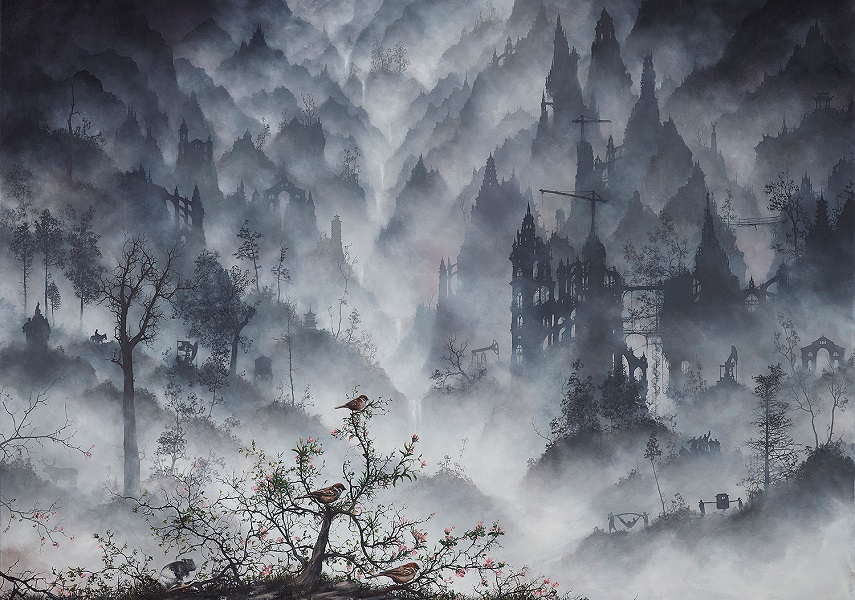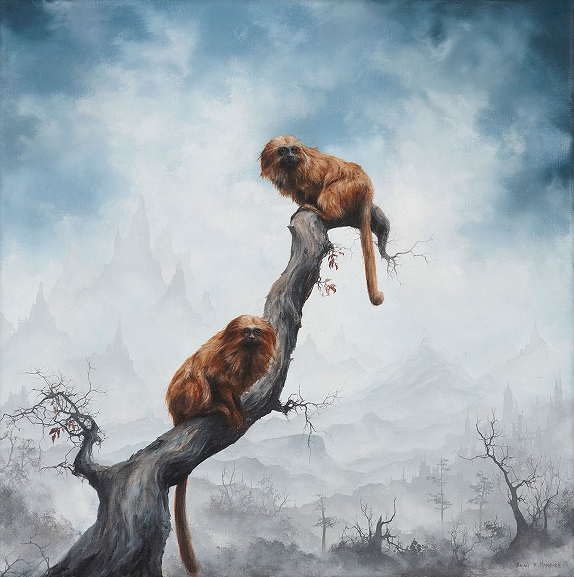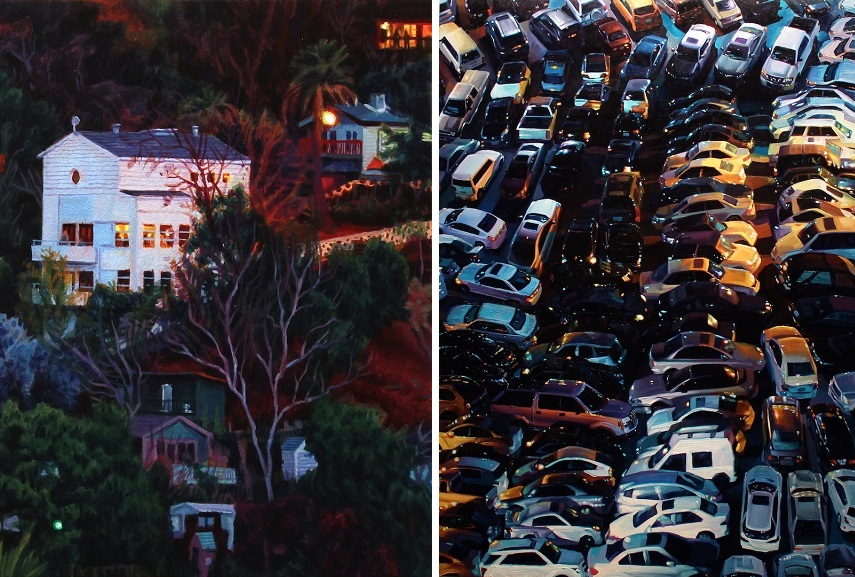 Featured images: Brian Mashburn - Untitled; Seth Armstrong - Li'l Baja. All images courtesy of Thinkspace Gallery.