Los Angeles's Thinkspace Gallery has announced an exciting exhibition of Seth Armstrong. Following their participation at this year's Scope art fair in New York, the space will host a talented painter who has exhibited his work at the gallery only a while ago, but as part of a group show titled La Familia - which also celebrated 10 Years of Thinkspace Gallery. Now, Seth Armstrong is up for a solo show, titled The Air is Thick, which will feature all new works in his unique style and exploring the artist's trademark topics of observation and intimacy.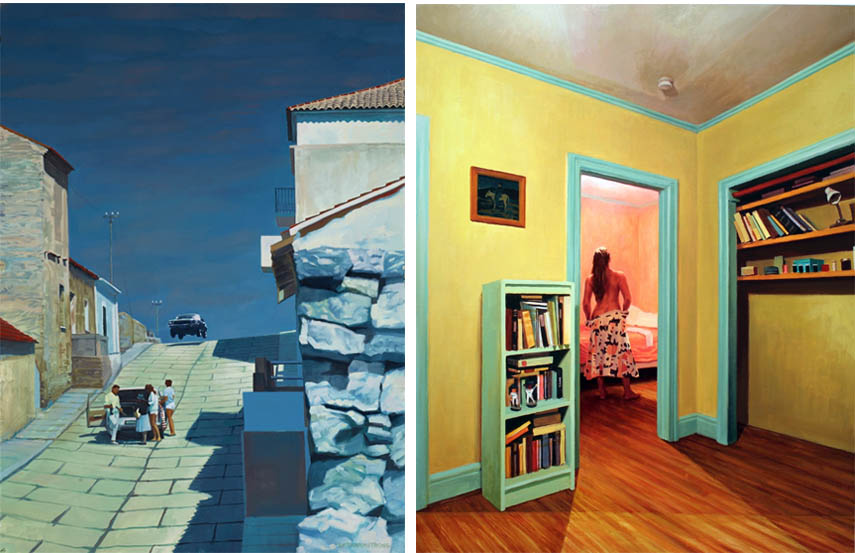 Seth Armstrong's Voyeurism
Recently, I wrote about an exhibition at Galerie Esther Woerdehoff, which tackled the notion of voyeurism and people in big cities, who often experience loneliness, even though there are so many other souls around them. This is something that is revealed in the cinematic art of Seth Armstrong as well - a spectrum of emotions belonging to all of us and the suspended, ever-lasting moments, like a subtle insight of the lives of others, so similar to ours. Sometimes they're quite intimate, which leads us to believe that Seth Armstrong's objects were unaware of being watched, and that is how he managed to capture their genuine state of mind masterfully. His colorful paintings seem as though they're frames taken straight from a movie, polished and detailed, and they always leave us wanting more.
The Air is Thick
Seth Armstrong's art is realistic, stylized and cunningly narrative. The protagonists of his paintings could be found anywhere - from the mosaics of metropolis buildings to the dreamy small Italian towns, they tell stories of which we only got to know a fragment. It is up to us to imagine the rest, based on the appealing input given to us by these curious images. The great skill that Seth Armstrong developed coming from traditional painting techniques reflects in the shine of his colors and contrasts, that blend in perfectly with the landscape elements. His intriguing moments frozen in a vast dimension of possibilities make us accomplice in his voyeuristic crime, but we gladly go with it. Thinkspace Gallery will show a brand new series of works which follows Seth Armstrong's ideas and ways of making sublime narrative art of superb quality and great impact.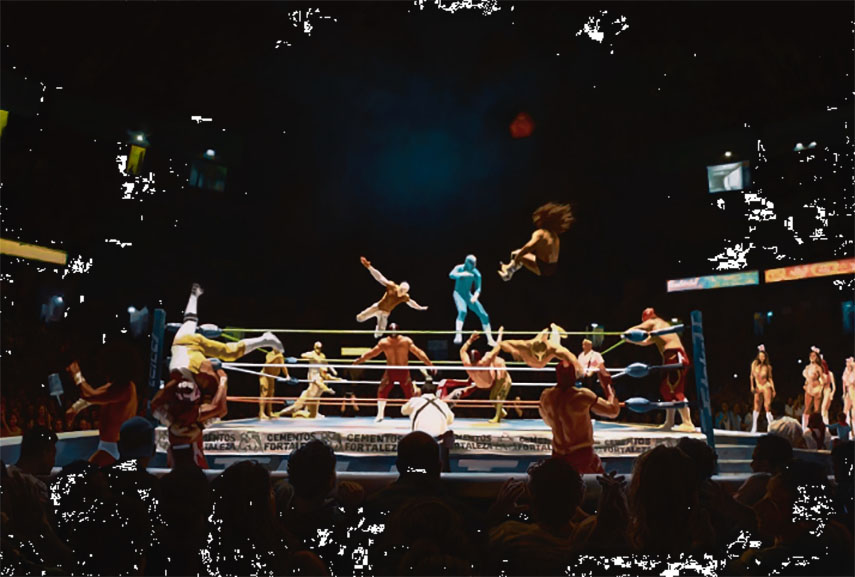 Seth Armstrong at Thinkspace Gallery
Seth Armstrong is a Los Angeles-born and based artist whose education includes painting in Northern Holland and a BFA from San Francisco's California College of Arts. Since 2004, he has had a significant number of group and solo exhibitions across the United States, but also in England, Holland and Germany. He also participated at last year's Scope New York and Scope Miami Beach in 2013. Catch Seth Armstrong - The Air is Thick exhibition at Thinkspace Gallery in Los Angeles, USA, from March 28th. The show will run through April 18th, 2015. The price range of Seth Armstrong's works goes from $500 to $5,000.
Sign up for My Widewalls! It's free of charge!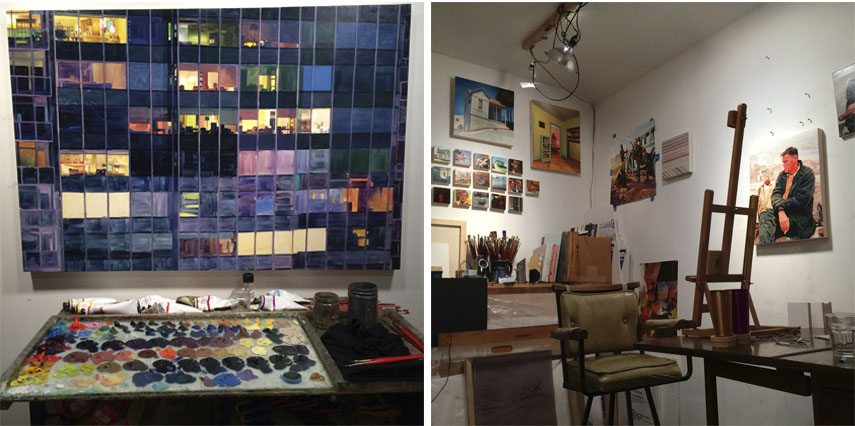 Featured image: Seth Armstrong - Dusk From The 27th Floor. Courtesy of Thinkspace Gallery