His nickname is Globepainter - you'll guess it, because his mesmerizing art can be found on almost every corner in the world. His murals are childlike, childish, and depict children, almost always in a pensive, fantasy worlds divided by portals. They never look at the viewer and are inhabitants of their own imaginations, one we can't get a peek at, but somehow can relate to.
Seth's latest series of paintings, installations, as well as some sculptures which will make their debut here, will now be at Galerie Itinerrance, celebrating a universe "Between Walls".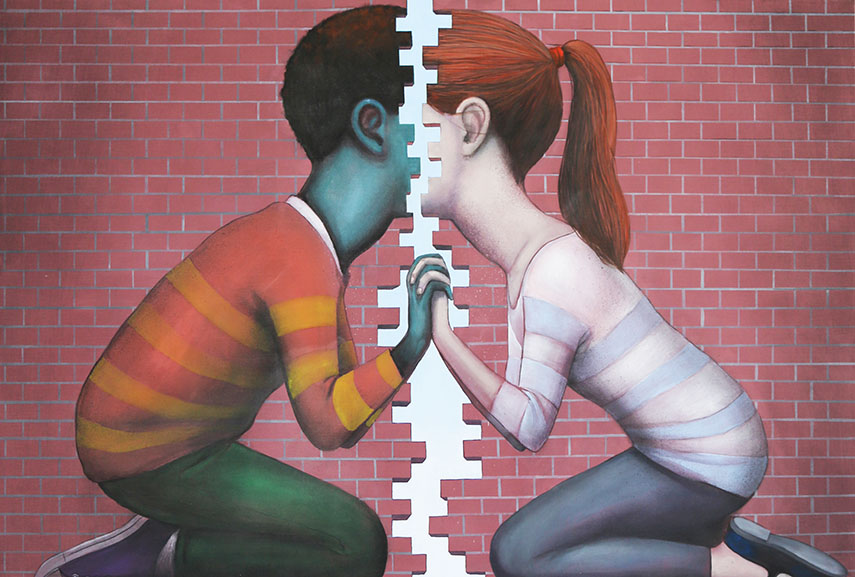 A Painter of Places and People
One of the things that truly distinguishes Julien Malland aka Seth from other street and contemporary artists out there is his unique dedication to his own surroundings; he always incorporates local subjects, architecture and symbols into his pieces, creating an homage and a testament strongly related to the place that welcomed him.
More than often, even the surface he paints on becomes a participant in the work he's making. Apart from this, the artist also tries to involve the community directly in his creative process - sometimes, he would photograph them next to his murals, for instance.
A plethora of his previous journeys around the planet have also been documented in his "Globepainter" book, which features photographs, sketches and anecdotes from these adventures, as well as in Les Nouveux Explorateurs, a documentary series he was starring in along with other influential figures of the French scene.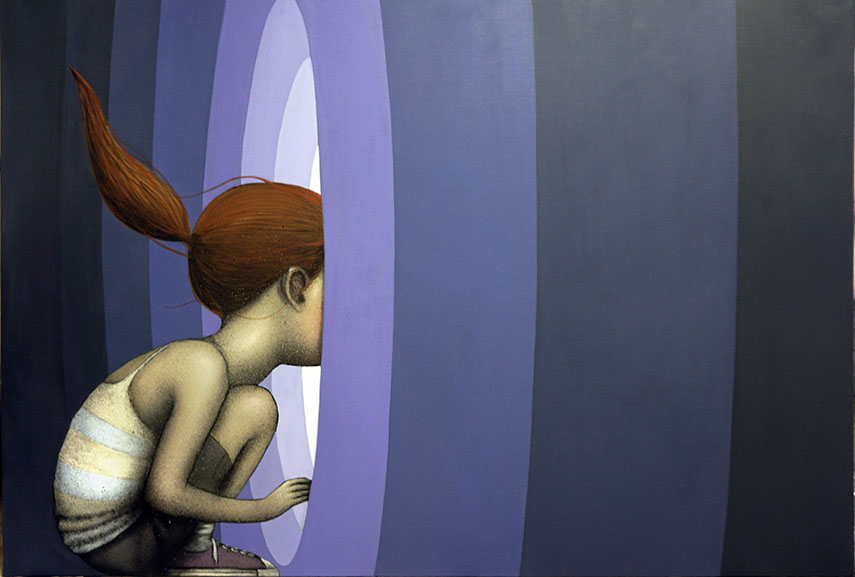 Between Walls
For his exhibition in Paris, Seth prepared more than 30 brand new works of art, spanning media such as installation, paintings and a novelty in his oeuvre - sculptures. These are the result of a year-long research and process for the artist.
He created them in order to translate into three dimensions the universe he has been unfolding on walls and canvases for the past few years; his poetic sceneries, almost literally, come alive and become physical matter. For Seth, this new medium is an additional way to bring his spectators into his world and touch their imagination on another level.
With every new painting, whether large- or small-scale, Seth tries to perfect his technique even further. His murals tend to interact with a vast audience while the canvases, places within gallery walls, offer him a new context to resonate with and approach more universal subjects.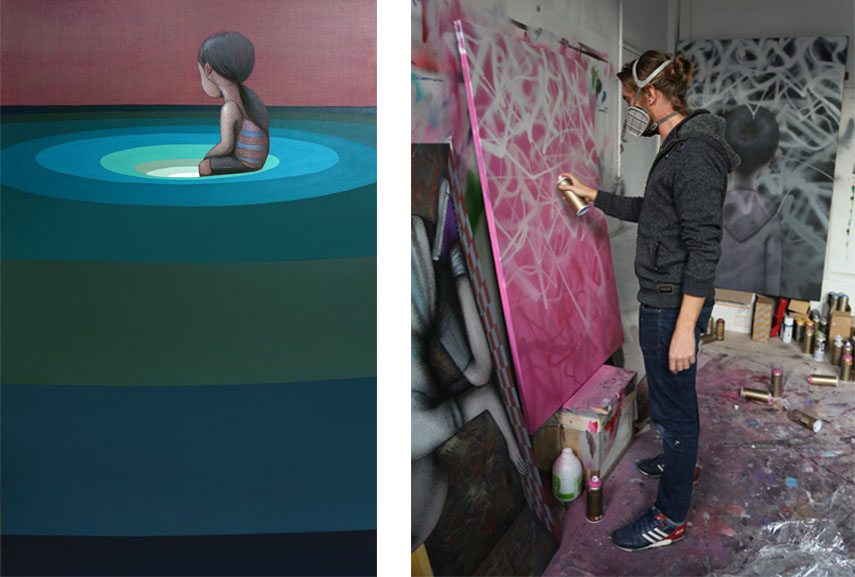 Seth at Galerie Itinerrance
Together with the very subjects of Seth's artworks, the viewers get the chance to escape reality and dive into a different environment, going through a vortex often represented through rainbows. This way, it is as though we go back to our childhood, only a revisited, even more colorful version of it too.
Between Walls, the second solo exhibition by Seth, will be on view at Galerie Itinerrance in Paris, France, from November 9th through December 9th, 2017. The opening reception is scheduled for November 9th, from 6pm to 10pm, and the artist will be present.
Featured images: Seth Globepainter in his studio, 2017. All images courtesy Galerie Itinerrance.