A beautiful island of excess with stunning beaches and dense pine forests, Ibiza is also a nightlife capital of the world. A plethora of clubs and bars on this island will be joined by the latest project of DJ Seth Troxler and artist RUN entitled Tomorrow Today. This bar is the latest in the series of site-specific Absolut Art Bars, a collaboration between Absolut and some of the world's most exciting young artists. Located in an iconic Ibiza venue, Seth Troxler and RUN will present a unique concept that fuses music and visual arts during the opening event on July 7th and July 8th.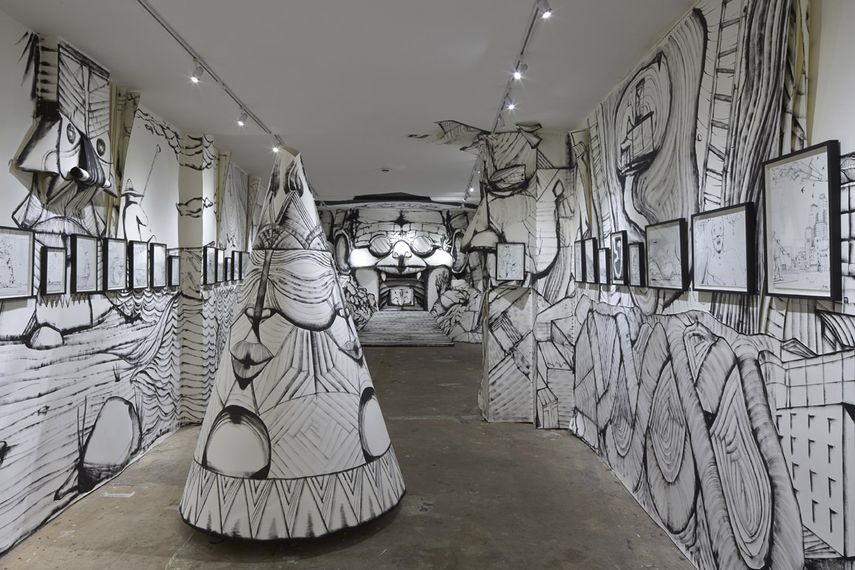 A Place Between Two Worlds
The unique experience of Tomorrow Today is certainly undefinable by time. Two artists have created a place that is trapped between the modern world of technology and human perceptions of mythical civilizations such as Atlantis and Paititi – the City of Gold. This place where these two worlds clash promises to challenge visitors' perception of reality and the current trajectory the humanity is following. Street artist RUN has created a series of murals throughout the bar, and the lighting and artist agency ATO (Louis Castro) will be responsible for the captivating and nuanced light installation. Visitors can expect a dynamic nightly program of live music sets, DJ sets and special performance curated by Seth Troxler.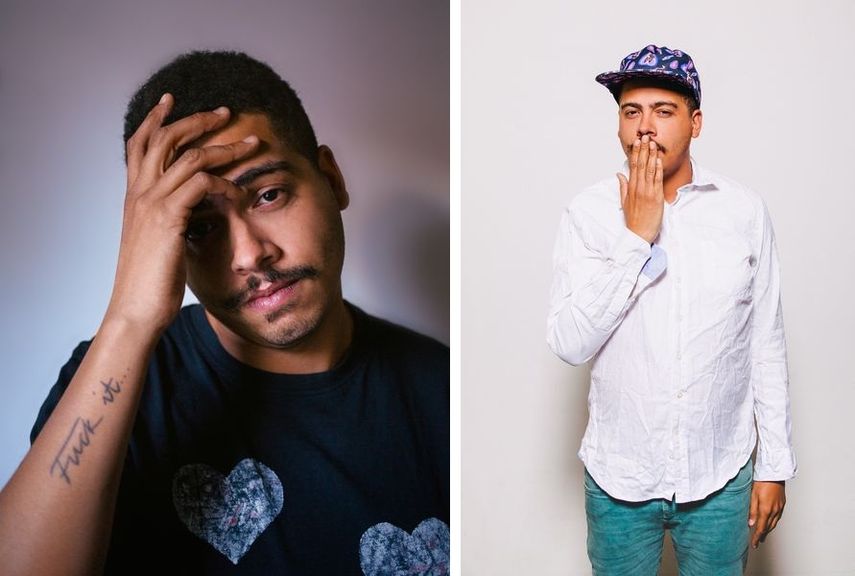 The Practice of Seth Troxler and RUN
A DJ and producer from Lake Orion in Michigan, Seth Troxler tours the globe throughout the year bringing his wonderful personality and eclectic music taste. Apart from DJ-ing at the most renowned and respected clubs in the world, he also runs music labels Play It Say It, Soft Touch and Tuskegee. In addition to his music career, he runs a successful restaurant brand Smokey Tails in London. As he stated, he wanted to create a space 'that emphasizes discovery, participation and communal interaction'  and inspires people 'to step out of their boundaries and into our mini immersive world'. A London-based and Italian-born artist Giacomo Bufarini aka RUN has been involved in the street art scene since the late 1990s. Effecting a renaissance of muralism, RUN integrates images and symbols from different cultures in works that are characterized by a level of detail and complexity rarely seen in street art today.
Tomorrow Today by Seth Troxler and RUN
The Absolut Art Bar Project
Absolut has been active in the art scene since 1985 and their first collaboration with Andy Warhol. Since then, Absolut has collaborated with 550 artists and commissioned 850 projects. Continuing to provide a global platform through artist collaborations, Absolut has created a series of site-specific Art Bar installations with a number of artists including  Jeremy Shaw, Ry Rocklen, Adrian Wong and Olafur Eliasson, among others. Opening nights of Tomorrow Today will offer an interesting catering from Troxler's restaurant Smokey Tails, as well as specially prepared cocktails with citrus notes and earthy spices designed by Seth Troxler and his team at Smokey Tails. If you cannot make it to the opening, don't worry because the entire summer is ahead of you. The campaign #AbsolutNights will be present at top nightclubs the entire season with a series of memorable Ibiza nights.
Featured image: Giacomo Bufarini - Man Is God, 2015. Courtesy of Howard Griffin Gallery; Giacomo Bufarini - Parabola Di G, 2014. Courtesy of Howard Griffin Gallery; Giacomo Bufarini - Man Is God, 2015. Courtesy of Howard Griffin Gallery