Julien Malland aka SETH is a poetic and colorful dreamer. His art is a sight for sore eyes - children in their fantasy world, entertaining and thought-provoking at the same time, floating in a wonderful explosion of colors, just like it's supposed to be. The artist's latest canvases are coming to Galerie Itinerrance for a solo show, and we are ready for Seth to tell us his playful stories.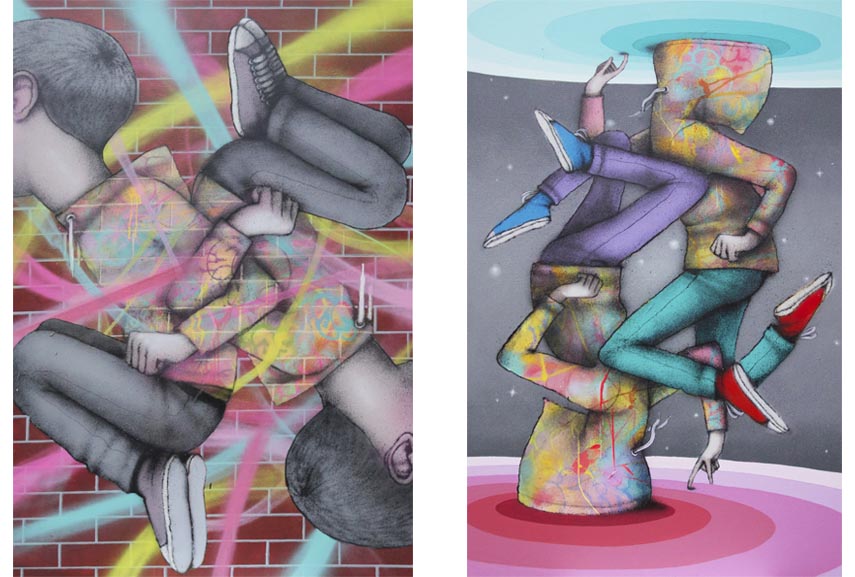 Walking on a Dream
The stories Seth likes to tell are the ones usually found in symbolic locations and living spaces, through characters who are directly connected to the people living there. Inspired by them and dedicated to them, Seth's works depict the world around us and our socio-political issues. The characters become one with the urban landscape the end up in, embracing all its attributes, like nature, spirit and people. Seth's particular clear-line aesthetics come from graphic design and make a strong impact. Much of his art derives from the experiences acquired from his journeys to places like Djerbahood, Shanghai and Puerto Rico, where he explored the local scene and learned traditional techniques from artisans.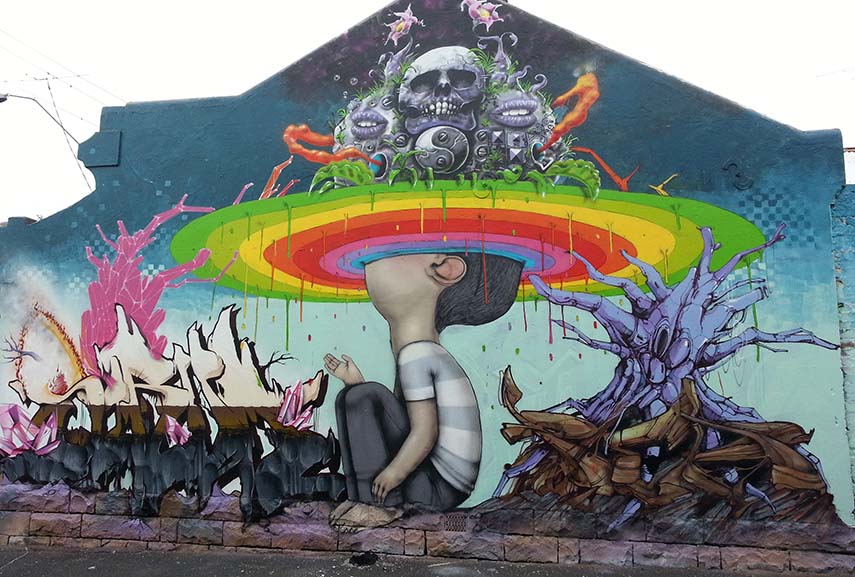 Galerie Itinerrance Exhibition
Seth's childish characters tend to represent the antidote to the chaotic, yet distinctively imaginative life they inhabit. Their innocence and purity appeals to everyone, taking them back in time and reminding them of true values. Seth often make his subjects look lost in their thoughts, never looking at the viewer, as if they simply intend to exist in their own dreamlike realities, away from globalization and without being disturbed. Floating in the limbo of consciousness, Seth's art is clear, simple and reflective, influenced by both comics and Latin American art of Muralism, and it is trying to establish a dialogue between art and society. His canvases mix spray paint and acrylic with elements from graffiti art, in a dynamic contrast which embodies painting and street art, presence and absence.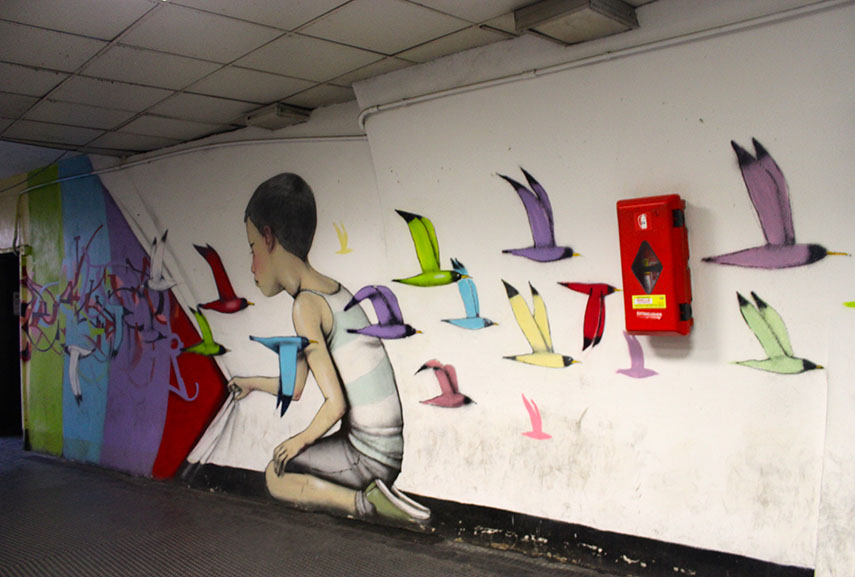 Julien Malland aka SETH
Julien Malland aka SETH is a French artist born in 1972. His narrative artistic notion made his name known in the Parisian graffiti artist. Through traveling, Seth worked in Latin American countries and collaborated with many local artists, such as Mono Gonzales from Chile and Os Gemeos from Brazil. In 2007, he published Globe-Painter, his first travel book, followed by a series of documentaries for Canal+. In 2012, he published his second book, Extramuros, from his journeys to eight countries: India, China, Mexico, Chile, Indonesia, Vietnam, Senegal and Palestine. Another Seth's book is to be published soon, enriched with sketches from his notebooks.
A solo show by Julien Malland aka SETH, titled Walking on a Dream, awaits you at Galerie Itinerrance in Paris, France, from March 20th until April 25th, 2015. The artist will be present at the opening.
Check out Seth's work in Ukraine, which ended up on our list of 10 Favorite Murals of 2014!
And for more of your favorite art sign up for My Widewalls!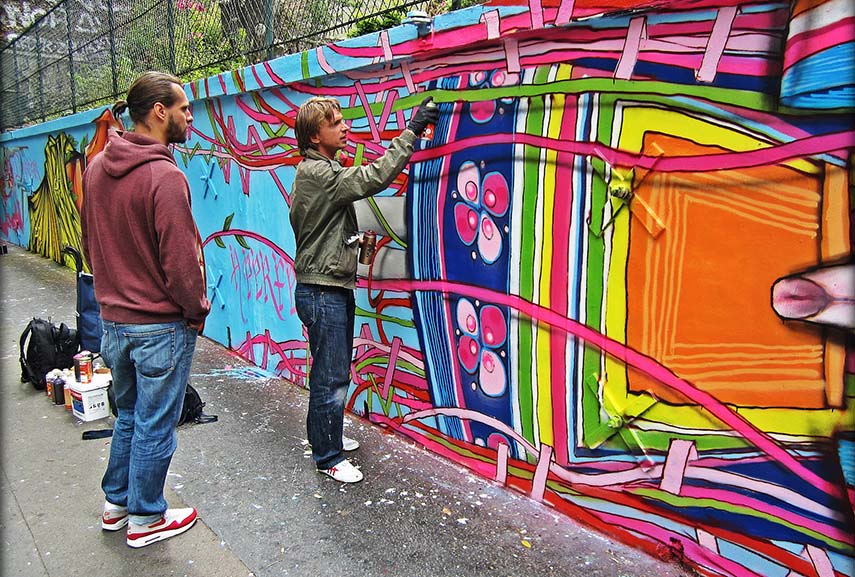 Images courtesy of Galerie Itinerrance.