According to an ancient Roman author, Pliny the Elder, the very art of painting originates from trailing the edge of shadow, as a maid of Corinth traced her lover's shadow on a wall. Much like her lover's outline, art was born from the desire to give substance to that which is incorporeal, to make permanent that which is fading. Though it can be said that shadow gave birth to art, saying that art gave birth to shadow (art) is unconventional, not because the notion of it is unthinkable but simply because there isn't much of it out there, compared to other art styles and how popular and spread they've become. Most of us have seen or heard of "someone" making "something" cool out of shadows, but it's usually instantly tied to people goofing around with their fingers around a lamp, making shadows of rabbits and donkeys on the wall. Today, we will try to prove those of you wrong, and show you some amazing, mind-boggling even, works of shadow art, tell you how it's doing on the current market, and validate it as more than just a Pinterest sub-category.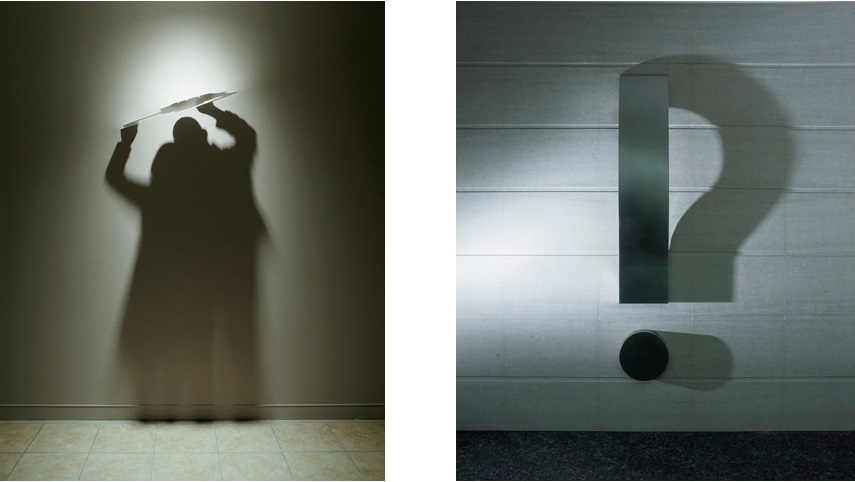 What is Shadow Art
If art can be defined as creating visual or auditory elements that express the author's imaginative or technical skill, then shadow art represents those skills in play with shadows. Drawing lines out of the insubstantial, creating forms out of something that isn't there. Although these notions are in the base of all works of shadow art, the artists creating these types of artwork see it as more than just shedding light onto objects, and there's usually a higher meaning lying in the art piece. Even the elusive, indeterminable shadow itself is heavy with meaning, not just in art but in life as well. With its dark nature, shadow has been infallibly tied to the ignorance and fear of the unknown, as the ever shifting edges of a familiar object or person hold something we cannot perceive. There is a certain duality in the unknown, perhaps best represented by the shadow in art. Leaving a certain part of the work hidden, covered, invokes curiosity and fundamental desire to explore what we do not yet know and gives the viewer a chance to not just participate and engage in the works, but even fantasize of what's missing in it and complete it in line with his own imagination. The shadow leaves room for both horror and pleasantries in its undoubted, yet boundless and formless presence, and it is that connection between the obvious, non-existent substance and its questionable, fleeting impression that is the very essence of shadow art.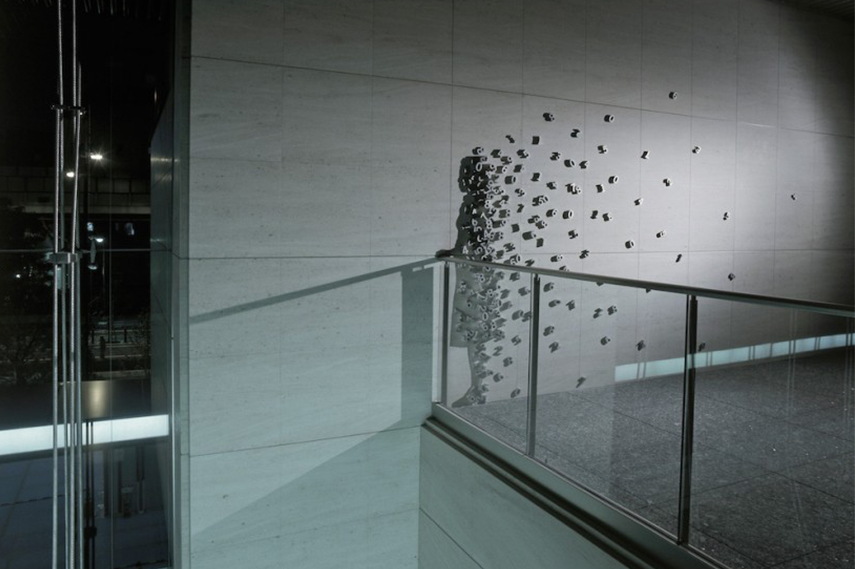 Those that Dwell in the Shadows
It is becoming increasingly harder to impress and draw attention of the public, and many are resorting to the shock effect in their work in order to do just that. However, given that this art course hasn't been as explored, there is a lot of space for ingenuity and novelty in shadow art, leaving these "shadow art practitioners" able to throw the spotlight on their work (in every sense of the word) and truly show something genuine and appealing.
One of the most prominent contemporary artists that uses the shadow to her advantage is Kumi Yamashita. With plenty of rewards and stunning pieces already behind her, this Japanese artist keeps proving that these "shadow games" truly are more than just a game. Using materials like thread, bits of cloth, light and shadow, seemingly simple objects arranged in a certain pattern cast startling silhouettes when lit from just the right angle. An exclamation point becomes a question mark when lit from its side; a bunch of aluminum numbers placed in a 30-story office add up to an image of a girl overlooking the crowds bellow; and in a piece called Origami, dozens of papers are wrinkled on one side to form shapes of faces. All of these, and other pieces made by Kumi Yamashita are not just easy on the eye, they inspire emotion and pose questions, something not easily accomplished in art.
Tim Noble and Sue Webster have been presenting this type of artwork since 1997, creating projected shadows of people in various positions, often resembling the artists themselves. Transforming abstract forms into figurative ones, this pair of artists conveys a strong message through the material used for their work nearly as much as the work itself. Ranging from discarded wood, welded scrap metal, broken tools, cigarette packets, soda cans and piles of trash to mummified squirrels and animal bones, this specifically arranged unity of ruble and waste shows how even the filthiest of entities can cast the clearest of illusions, one that even resembles ourselves. Demonstrating, perhaps, our own distorted perceptions, or what we look away from in order to form a pleasing silhouette, Tim Noble and Sue Webster have since created a number of similar works, including The Gamekeeper's Gibbet, Youngman and Wasted Youth.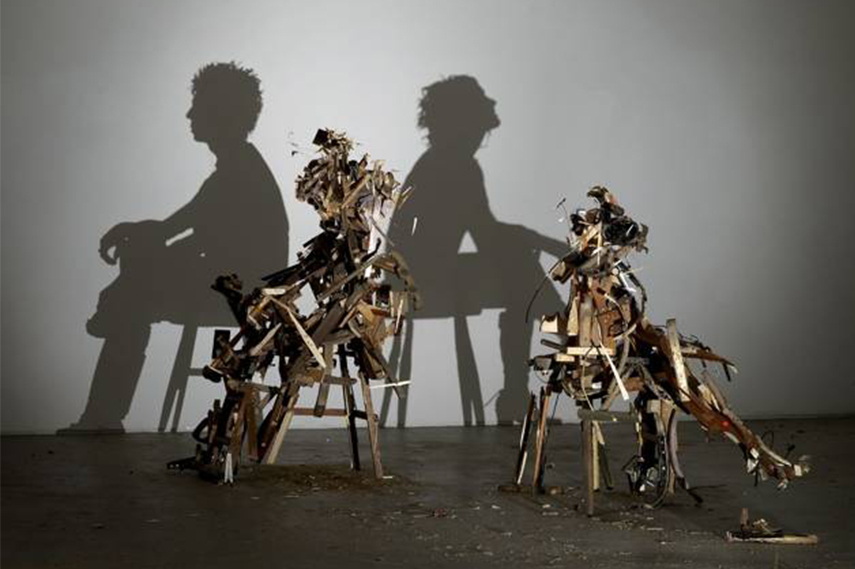 Fear not the Shadow
Some art pieces that fall into this category are simply impossible to come by. Whether they are temporary installations due to their physical properties (like Kumi Yamashita's Veil displayed at Villa Olmo in Italy, a light fabric casting a shadow of a woman) or consist of multitude of parts making the piece immovable, some artwork is made for the sake of art itself. There are some impressive shadow art pieces available for purchase, and though a lot of these figures leave a strong impression, their influence in the art market is lacking. Be it fear of exploring new territory or what kind of "shadow" this type of art piece will cast on one's image, it feels like people have refrained from procuring these types of artwork, when compared to buying general sculptures or paintings. Though there are artists who have made a name for themselves based on this kind of work, and more promising artists are emerging, it appears the state that shadow art is currently in can be fittingly described by a Louisa May Alcott quote: "Some people seemed to get all sunshine, and some all shadow…"
Editors' Tip: Light, Shade and Shadow (Dover Art Instruction)
If you like to draw or paint, you can easily learn how to shadow. Even the most beautiful drawing can appear flat without shading. But with this expert guide, every artist can learn how to use shadow to add visual dimension and drama to their work, and to master techniques such as highlighting and gradation. Beginning with the basics — casting light on simple geometric shapes — and progressing to the human figure, these step-by-step techniques, illustrations, and exercises can show artists of all abilities how to achieve a new level of depth in their work. A classic in this series, Light, Shade and Shadow, shows how the study of light is a necessary foundation for creating an appealing work of art.
Featured image: Kumi Yamashita - Profile, 1994. Photo via kumiyamashita.com. All images used for demonstrative purposes only.