American contemporary painter and street artist Shai Dahan returns to Los Angeles, the city he grew up in for his exhibition at C.A.V.E. Gallery with the indicative title Homecoming. The show will open on the same day, July 12, as Max Neutra opens his Only Natural exhibition. Having lived in various countries and cities around the world, Shai Dahan's work is inspired by cultural motifs that surround him. What he does is making a connection between these cultural motifs to the world of urban art.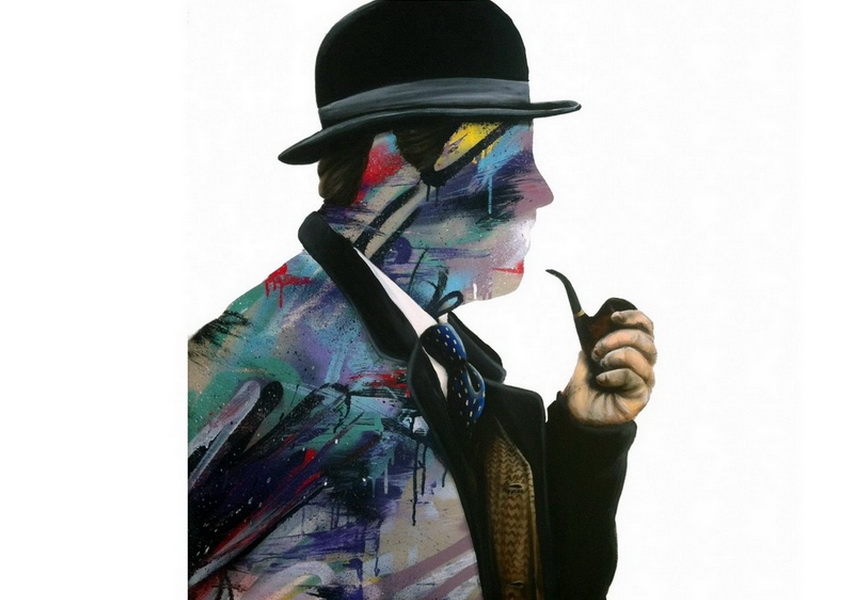 The blue-collar workers
For this show, the artist continues his examination of historical characters from the early 1900s, this time exploring the stories of the blue-collar workers, those that got their hands dirty to provide for their families and those that fought for their country. Each piece depicts a moment in a story relating to a homecoming experience. New paintings will be exhibited alongside graphite drawings for each work.
Homecoming will run through August 2.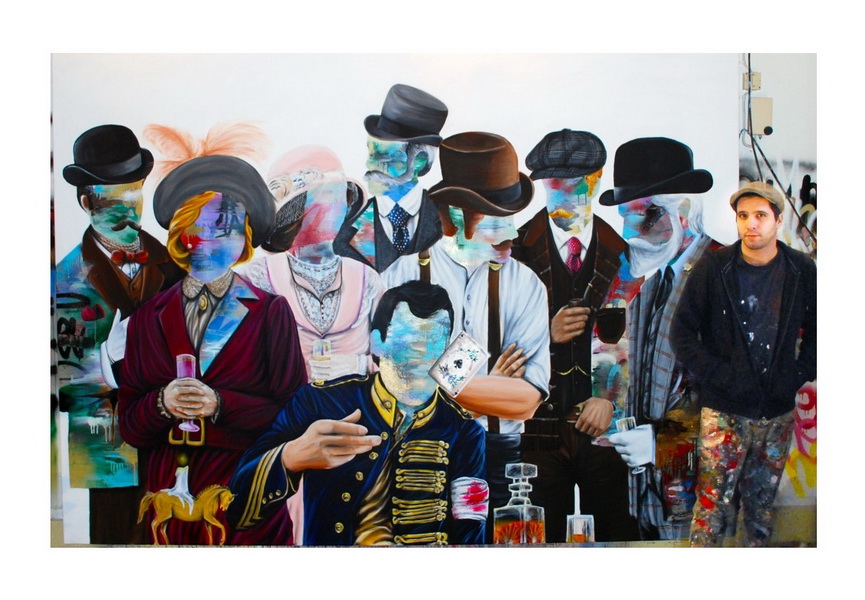 Shai Dahan
Born in Haifa, Israel in 1979, Shai Dahan moved to Los Angeles when he was ten years old. As teenager he was introduced to the graffiti culture and then immersed himself in the local surf and skateboard scene. He began painting on surfboards and skateboards which evolved into a passion to create public street art. After moving to Sweden in 2010, Dahan began to create reinterpretations of the traditional Swedish Dalecarlian (Dala) horses and Royal Guard figures - expressed with a contemporary urban art aesthetic. Dahan has developed a unique style using acrylic, oils and spray paint to create bold and colorful paint gestures integrated into depictions of iconic and historical figures.
C.A.V.E.
The Center for Audio and Visual Expression, known as C.A.V.E. Gallery, was first conceived in 2001 as a series of traveling art events showcasing visual art, film and music. Fueled by the exploding contemporary art scene in Los Angeles, C.A.V.E. established a permanent gallery space in 2008 in Venice Beach, California – a progressive community known for fostering radical movements in art and culture. C.A.V.E. Gallery is focused on introducing and supporting cutting-edge art that is engaging. The gallery presents a new exhibition each month that features a select roster of ambitious artists who focus on creating bold work, executed with attention to content and technique, and with a challenging perspective on contemporary urban culture.