Shao Fan is an artist that is using traditional ink with his modern style of portrait making. At Galerie Urs Meile, Beijing, for his exhibition, the artist decided to show, through animal portraits, the explorations of the inner self. Titled Big Rabbit +, the show attempted to demonstrate and understand the life through the use of animal eyes. The artist is using his watchful point of view in the form of an animal spirit to convey his attitude toward the world.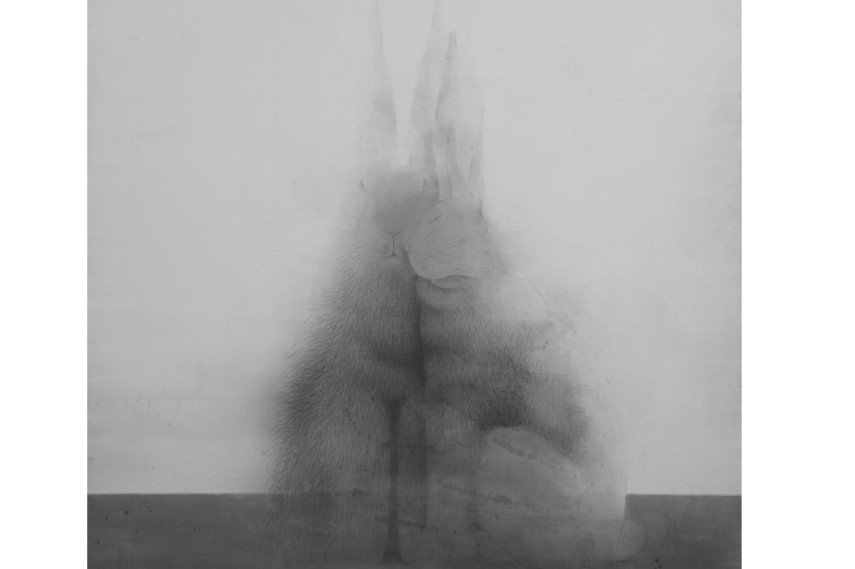 A Different View
Shao Fan has set deep his work in various media of art, which include; sculpture, oil painting, design, architecture and even gardening. While raising rabbits in his garden, he came to a decision to make them subjects of his paintings. His paintings are always showing heavy, stressful and guarded emotions. He was exploring how to differently show his own emotions and feelings in the modern world while portraying the animals through their point of view. A mixture of traditional Chinese culture and his modern form, Shao Fan has made Big Rabbit + with a new style that perfectly suits him.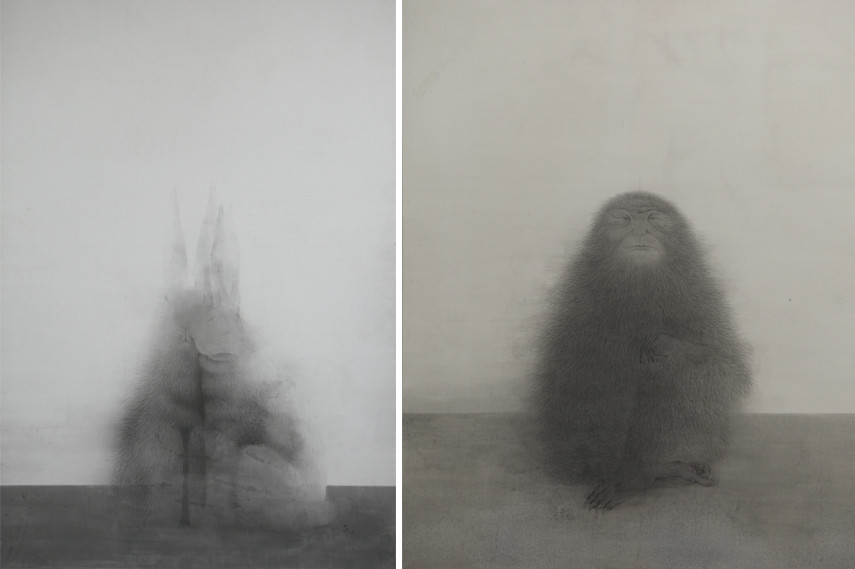 A Perfect Combination
While looking at Shao Fan's paintings, the viewer can see gentle calligraphic sweeps by the artist's brush as the setting around his subjects remains calm. Serenity and peace take over the artist as he makes multiple strokes of the brush in order to create his artwork with the use of his practice in traditional and modern forms. The artist decided to show the emotional search of oneself through the eyes of animals. As animals are his subjects, he found a big inspiration in them in order to show the mixture of forms he truly loves to practice. The world he creates in his paintings tells a calm story of earnest of feelings viewed through different eyes.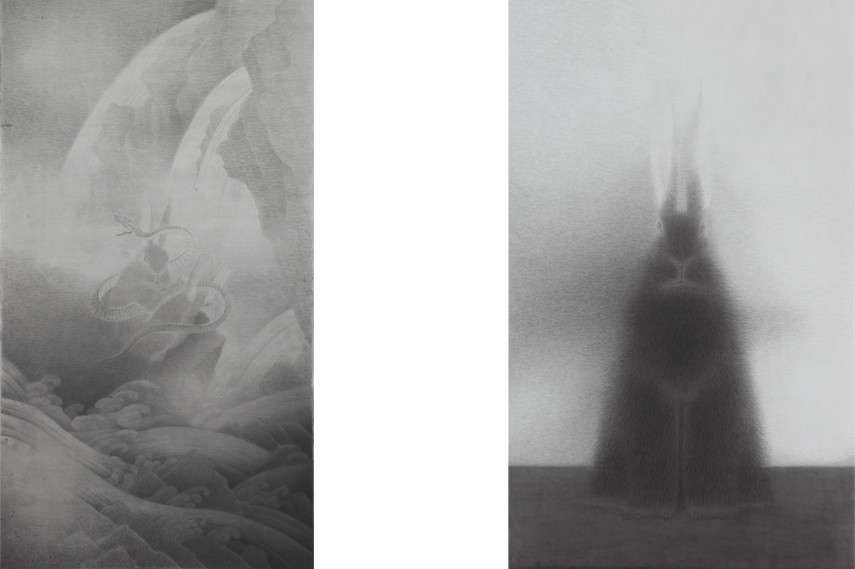 Shao Fan Exhibition at Galerie Urs Meile in Beijing
The artist perfectly captured the stillness in time with his brush, he introduces the creation of a simple and powerful dividing line between the shapes and particular images he is depicting. Shao Fan exhibition, Big Rabbit +, will be on display from May 14th to July 17th, 2016, at Galerie Urs Meile in Beijing. While looking at Shao Fan's portraits the viewer will be left with a strong sense of self-discovery.
All images are courtesy of the artist and Galerie Urs Meile, Beijing.