What can one do with a single sheet of paper? They can make shapes that tessellate in remarkable, almost infinite ways, forms that are assigned with a life of their own, patterns that unfold and evolve. Somewhere between the organic and the geometric lie the poetic works of Ben Parker, an artist who has been working with folded paper for almost a decade, exploring its possibilities and ever-surprising results. His new body of work will soon be put on display at EBK Gallery, where the visitors can experience their tessellations firsthand. In an unequivocal manner, these pieces prove the artist's firm dedication to the practice of origami, one that will not go away any time soon.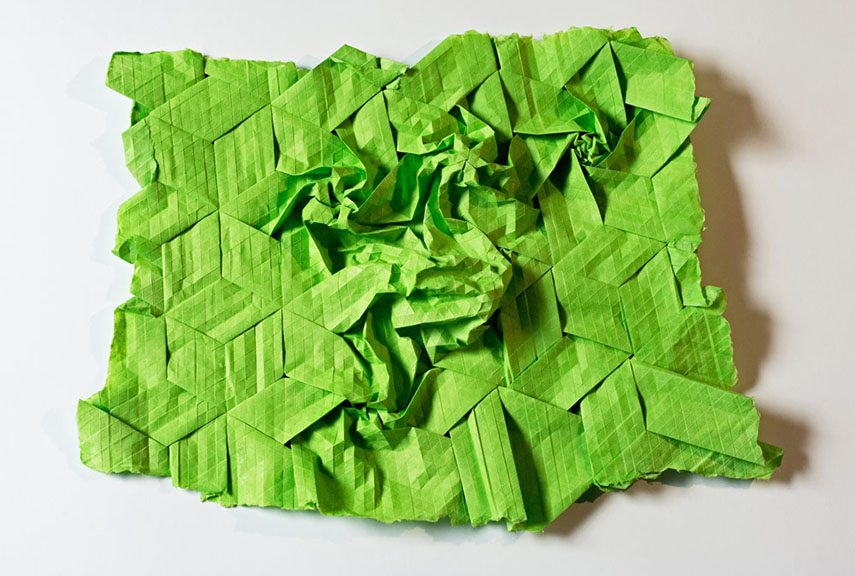 Shapes That Tessellate - The Art of Ben Parker
Using only one uncut sheet, Ben Parker creates complex geometric patterns of folded paper by hand, turning it into precise gridlines and clusters of twists. This practice is known as design tessellations, studies of how paper can be modified to create shapes that tessellate, patterns of infinite number of repeated iterations. Inspired by Robert Lang's book Origami Design Secrets, the artist learned how to create an origami base, the skeleton of a representational design and how to add details to his artworks, which he later extended into a practice based on mathematic calculations. Lately, Ben Parker has set out to create detailed models of skyscrapers and even entire cities, like the Vatican and the John Hancock Building in Chicago. With photographer Christine Dalenta, he is working on a series called Shadow Tessellations, which explores the use of abstract forms in order too raw a provocative picture with the paper.
Video - Ben Parker Creates Tessellations at a TED Talk
To Explore the Possibilities of Paper
To create artworks by folding paper is a practice better known as origami, a discipline which challenged the mind and the body. Constantly revealing new boundaries that the material as humble as paper can overcome, origami has a long history, and its popularity began to rise with the development of modern science, which just began revealing its full potential. One of its most brilliant students, Ben Parker's shapes that tessellate honor the tradition of this artistic practice to the fullest, by revealing new ways in which paper can be used to create always new forms and elements. For Ben Parker, all aspects of origami are fascinating, particularly the way it connects the fundamental branches of human study, such as mathematics, physics, pedagogy, art and meditation.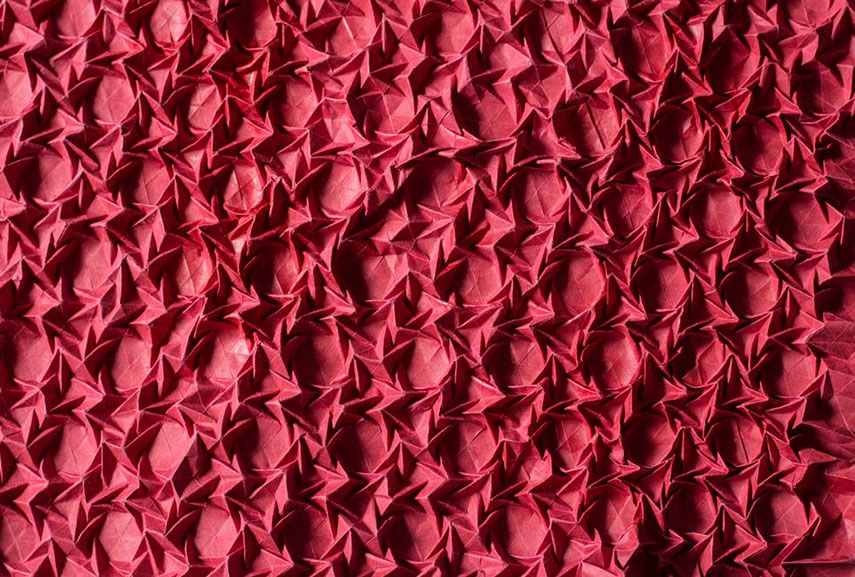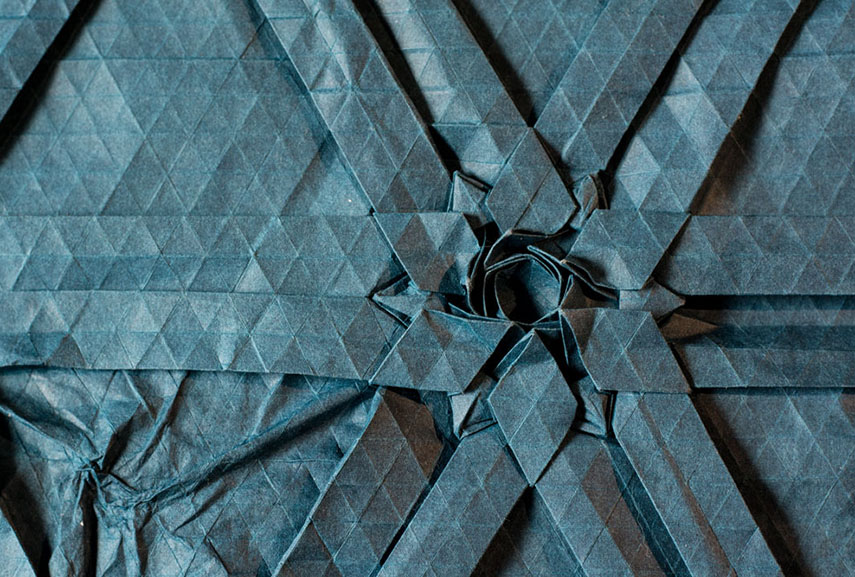 Tessellations at EBK Gallery
In his practice, Ben Parker focuses on the confining nature of patterns, allowing the paper to disrupt itself once it reaches its purpose to become an intrinsic design. In many cases, he returns the paper to its initial, flattened state, which is now enriched with traces of shapes that tessellate, waver, flourish and spread to infinity. In the works on view, we witness frozen moments prior to the full disruption of the design. Tessellations, an exhibition of works by Ben Parker, will be on view at EBK Gallery in Hartford, CT, USA, from June 28 through July 17, 2016. The art reception is scheduled for July 9, from 6pm to 8.30pm.
All images courtesy the artist and EBK Gallery.