He has been our artist of the week many times by now, he has been in the headlines of art news on numerous occasions, whenever his name is mentioned, it grabs the attention of street art, urban art and art lovers from all over the world, and now, Shepard Fairey is back with a new exhibition. Jacob Lewis Gallery of New York is going to be the proud host of the latest new paintings exhibition under the name of On Our Hands, created by the man behind Obey Giant – Shepard Fairey. After 5 years, this is the first solo exhibition of Fairey's work in New York, and he is coming back with full force - showcasing his reflection on contemporary issues like political corruption, abuse of power and all-around environmental apathy.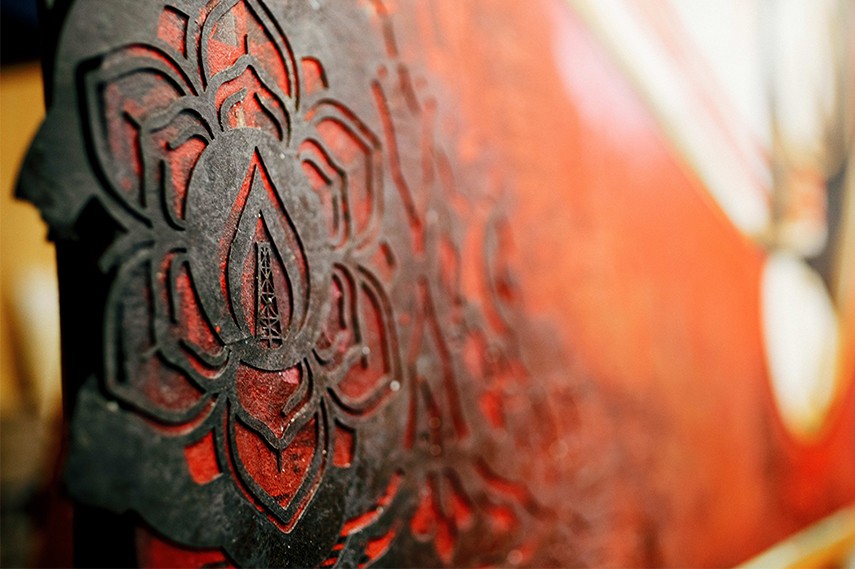 After 25 Years, Still Making People Stop and Think
With over 25 years already behind him as a professional artist, Fairey has managed to cement his name with instantly recognizable work that characterizes his art worldwide. As the artist himself stated, the principle of "question everything" has been his creative mantra since the start, and has remained so even today. With his, sometimes controversial work, Fairey aims not only to grab focus of the people with his imagery, but to somehow snap them out of a trance and make them more aware of the social issues we face in the modern society. Particularly the issues of political nature are one of the major points in his latest show, On Our Hands brings focus onto the corporate corruption and influence they have on the environmental maladies we face in our surroundings.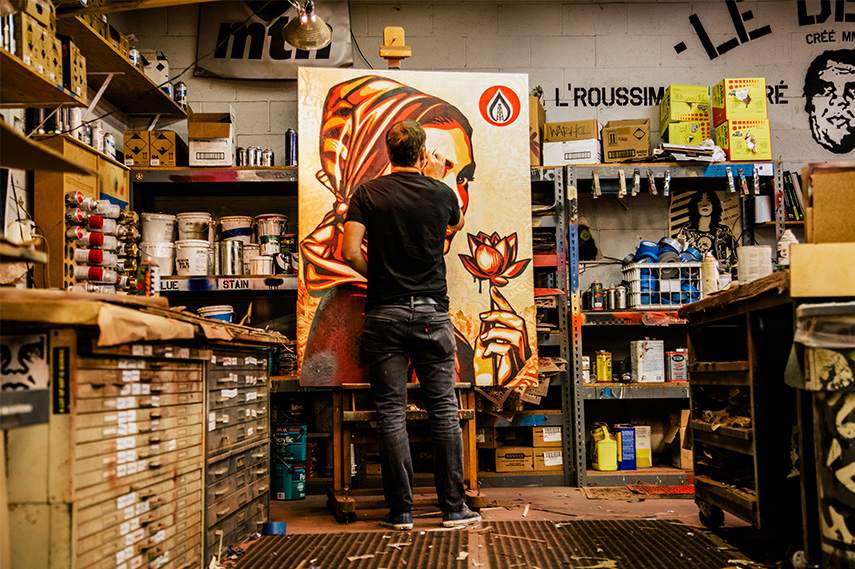 When the Artist and the Gallery Owner Truly Work Together
Fairey is quite excited to be featured at Jacob Lewis Gallery, as he stated, he had known Jacob for years now and the insightful understanding of Obey Giant's aesthetics, work and philosophies is something that the artist very much appreciates. Jacob is considered by Fairey as someone who pays close attention to every aspect of an artist, focusing not only on the genre or the price and trending value, but on the artist's true intention and deep philosophy that is conveyed through his/her work. On Our Hands solo show makes the perfect opportunity to celebrate the 10 years-long relationship between the two.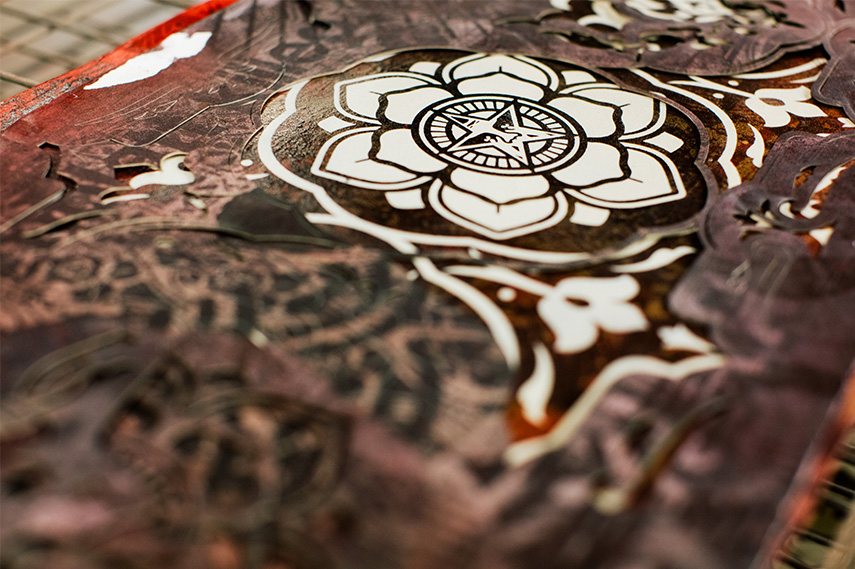 On Our Hands Solo Exhibition at Jacob Lewis Gallery
Densely collaged surfaces cover the canvases of Fairey's latest works, perhaps intentionally resembling a city wall, layered with years and years of overflowing distressed flyers. His creations have become significantly more complex when given a detailed inspection. The artist himself stated that he genuinely hopes that people take time to truly soak in the work, regarding the fact that each piece breathes with rich history and energy, showing a completely unique story. On Our Hands solo exhibition by Shepard Fairey will be on view from September 18 – October 24, 2015, at Jacob Lewis Gallery, New York. The opening reception is scheduled for September 17, 4-8pm. This living urban art legend still manages to keep his name at the top of the game by breathing new life and a fresh perspective into the new work, see for yourself why Fairey is well deserved of all the critical acclaim he gets.
All images © Shepard Fairey, Courtesy Obey Giant Art.