After the second preliminary hearing, Shepard Fairey is ordered to face trial! The Obey Giant creator is now officially charged with illegal tagging and malicious destruction of property during his stay in Detroit in May 2015, where he was commissioned to paint his largest mural to date. According to prosecutors, the damage done on nine other public and private properties, three of which are city-owned, was estimated at minimum $30,000. If sentenced, the graffiti artist could spend five years in prison for vandalism and pay a fine three times the estimated damages. The case will continue in two weeks.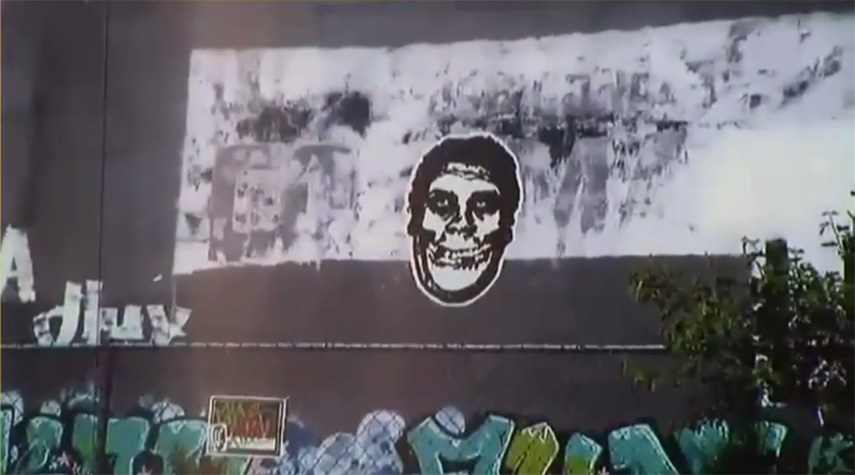 Shepard Fairey Vandalism Hearing: Case Goes to Trial
At the September 1st trial, Obama HOPE poster creator Shepard Fairey attended the preliminary examination before 36th District Court Judge Kenneth King. During the hearing, it was confirmed by the manager of One Campus Martius, formerly the Compuware building, that the artist was commissioned to do a 184-foot-tall mural and one piece on those premises, of which the Detroit police was aware through an e-mail sent by the manager. However, it was other properties that Shepard Fairey tagged without permission. Detroit Police Sgt. Rebecca McKay testified that her squad set out to find traces of vandalism on May 22nd, and found several tags with Shepard Fairey's iconic OBEY GIANT and MISFIT signatures. Sgt. McKay said she studied the artist through a 20-minute YouTube video, in which he explains how to do tagging, after which she was able to locate and photograph 14 Fairey-related posters throughout Detroit, most of them on East Jefferson street. Although Fairey's attorney Bradley Friedman claimed there was no proof that his client was involved, a trial was ordered, for malicious destruction of property.
A documentary video on Shepard Fairey shown during his hearing in Detroit
Obama Hope Artist Charged With Destruction of Property in Detroit
Shepard Fairey was arrested in July at the Los Angeles International Airport after the vandalism warrant was filed in June. Later that month, he turned himself in to authorities in Detroit. The first preliminary hearing, which the artist did not attend, was held on August 27th, when the city attorney revealed the exact locations of the tagging. The arraignment has been scheduled for September 15th in Wayne County Circuit Court in Detroit. Before sending Fairey off to trial, Judge Kenneth King said to the artist: "Sir, you may have a lot of talent, but you can't go around doing things without permission. You can't put things on people's property without their permission."
This is not the first time that the world-famous street artist had problems with the law. By his own admission, Shepard Fairey was arrested seventeen times for painting without permission, and in 2011, he agreed to pay $1,6 million to The Associated Press, due to a legal dispute over his legendary Obama HOPE poster.
Will Obey Giant go to prison? Share your thoughts on this on our Facebook page!
Featured image: Shepard Fairey during his hearing prior to trial in Detroit. Photo by David Coates via The Detroit News
All images used for illustrative purposes only.