This will not be just another assembly of works by the legendary Shepard Fairey. It will be a true experience of art, an educational tour through the extensive oeuvre of one of the most important artists of today. While awaiting the trial for vandalism charges in Detroit, the artist will expand his impressive line-up of shows in the French city of Pessac, where Artothèque will put on view a selection of about eighty works, including serigraphs, marketing items, magazines and other. The exhibition aims to provide a better understanding of Shepard Fairey's art and its artistic and plastic qualities and meaning.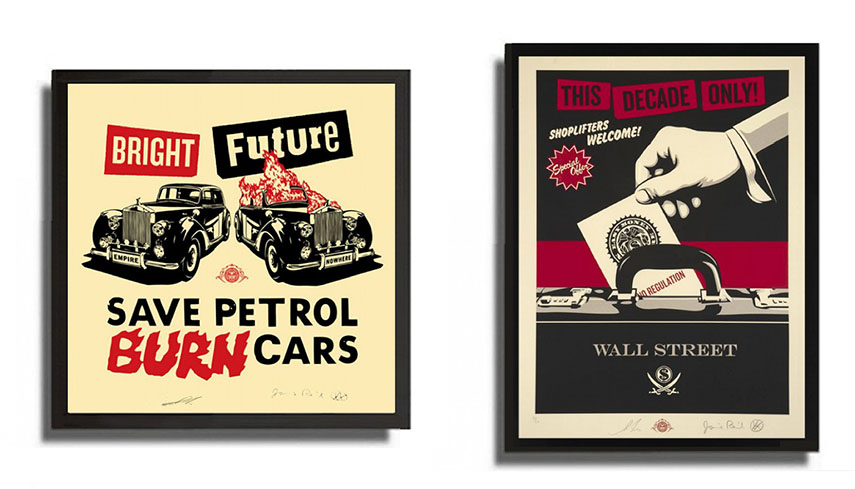 OBEY Posters in Pessac
By presenting some of the most significant works from Shepard Fairey's career, the OBEY exhibition will explain the importance of the message each of them carries, whether through the popular imagery or the many techniques that the artist has used over the years. What characterizes almost all Shepard Fairey posters is a great influence of art movements such as the Russian Constructivism and its illustrational communist propaganda, guiding him toward creating strong social and political critique through the means of media and visual communication. His color palette is simple, yet impactful - his reds, blacks and yellows stay engraved in the minds of their viewers, along with strong contrast and recognizable typography.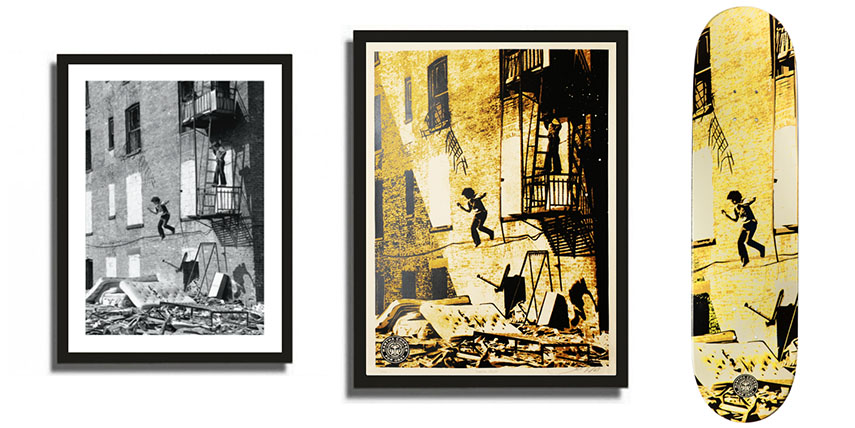 A Matter of Illustrated Propaganda
Why does Shepard Fairey use that specific kind of production method? Why does he repeat his imagery to infinity? How does he choose his subjects? All these questions and more will be answered in the OBEY exhibition in Pessac. Starting from his OBEY period, when he and his friends from the Rhode Island School of Design re-invented the profile of André Roussimoff a.k.a. André the giant, through the collaborations with other artists, including photographer Martha Cooper and graffiti and tattoo artist Mike Giant, and finishing with posters and prints inspired by other creatives, such as writer George Orwell or the legendary Jasper Johns, there will be a little something for everyone, as part of a true celebration of Shepard Fairey's incredible talent.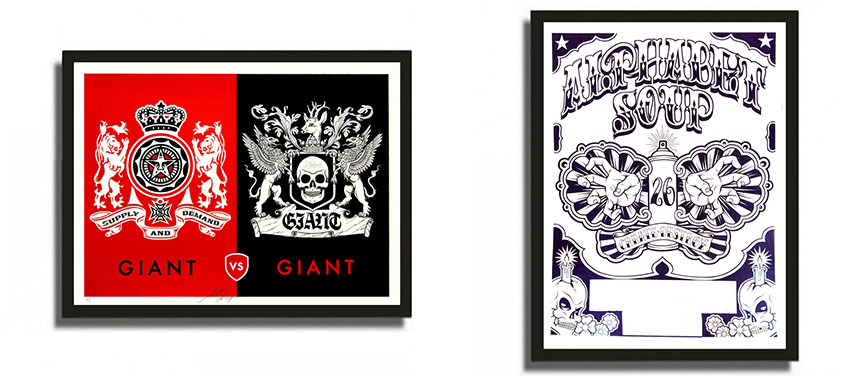 Shepard Fairey Poster Art at Vibrations Urbaines
As part of the 18th edition of Vibrations Urbaines festival in Pessac, France, Artothèque de Pessac will host OBEY, a comprehensive show dedicated to Shepard Fairey and his works. From his urban interventions in forms of stickers to serigraphs, publications, magazine covers and of course posters, these images will show the remarkable reach of their success and prove they will stay a great inspiration to many upcoming generations of artists. Posters come as part of print edition, they are signed, numbered and in great condition. The exhibition is on view from October 13th through 29th, 2015. The opening reception will be held on October 13th at 6.30pm.
All images courtesy of Vibrations Urbaines and Arthoteque de Pessac.