Emerging from the skateboarding scene, Shepard Fairey has taken the art world by storm. After first bursting onto the scene with his "Andre the Giant Has a Posse" sticker campaign, he gained global attention during the 2008 U.S. presidential election for his Barack Obama "Hope" poster. Hailed as one of the best known and most influential street artists of our generation, his work hangs at The Smithsonian, the Museum of Modern Art in New York City, and the Victoria and Albert Museum in London. A versatile visual artist, graphic designer, activist, illustrator and founder of OBEY Clothing, Fairey is a force to be reckoned with.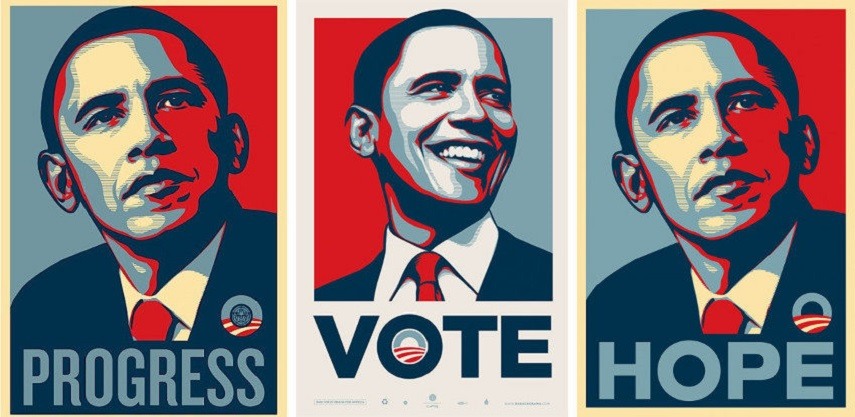 Questioning Everything
Shepard Fairey was born in 1970 in Charleston, SC and recieved his Bachelor of Fine Arts in Illustration at the Rhode Island School of Design in Providence, RI. Over time, his work has evolved and spread all over the map. While maintaining a strong guerrilla street art presence, he has also executed more than 50 large-scale painted public murals.
His vision is summed up by the mantra "Question everything". Seeking to redefine the relationship between humanity and the environment, he hopes to effect change and help put a stop on the wide-spread abuse of power. Holding a firm belief that art should "instigate powerful dialogues between diverse groups of people, infiltrating dominant power structures to engage with the wider public", Fairey reignites the feeling of power and collective responsibility that is often absent from our disenchanted postmodern world.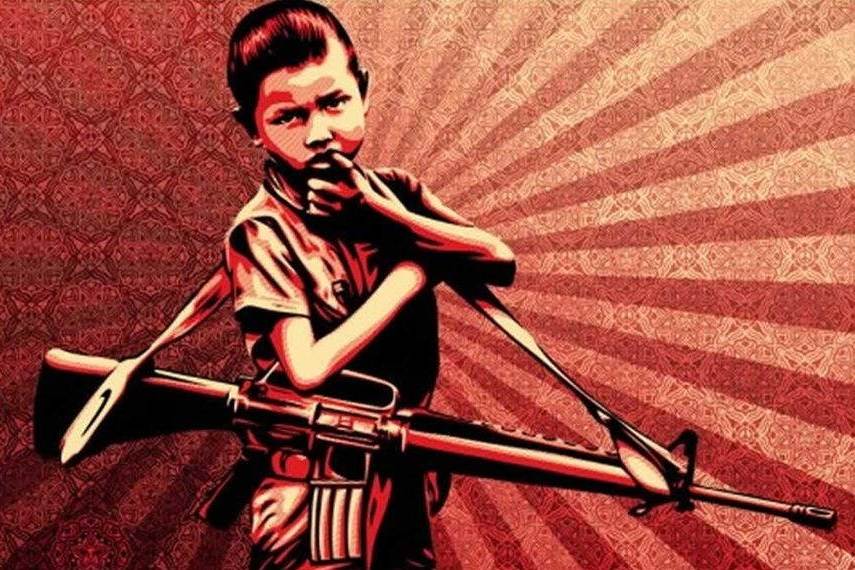 Visual Disobedience - Still a Guerrilla Street Artist
Unlike a lot of his collegues who, after achieving mainstream fame, move away from incognito graffiti, Shepard Fairey maintains the practice, recognizing its value as "immediate freedom of speech". His "visual disobedience" signals a refusal to be sucked into and corrupted by the system and his determination to always face controversy, if need be. Holding the ideals of political, socio-economical and environmental change, he aims for a better world through reaching as wide an audience as possible. Crossing over into pop art, especially with his poster work, he makes his messages accessible to the masses but, instead of telling them what to think, he invites them for a dialogue, a debate, an effort to achieve deeper insight into the works of the system we are all a part of. Scathing criticism of political and corporate corruption is definitely not beyond him and he often openly opposes war, especially the currently predominant form of war for profit. Also dedicated to raising awareness of the effects of global warming and polution, the artist casts his net wide and uses the platform public recognition has given him to speak out and make a difference.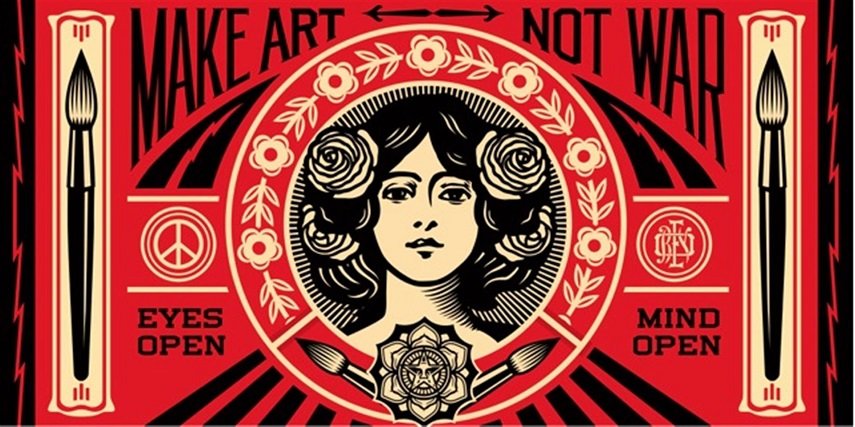 Shepard Fairey at HOCA
For the first time in Hong Kong, the American artist Shepard Fairey will have the oportunity to present his work in a grand survey exhibition called Visual Disobedience - showcasing a diverse and complex body of work, encompassing original stencils, rubyliths, canvases, and prints.  Presented at the Hong Kong Contemporary Art (HOCA) Foundation, Shop B104 -­ Shop 305, The Pulse (No. 28 Beach Road, Repulse Bay, Hong Kong), the show will run from October 27 to November 27, 2016, and also feature new large-scale public murals, inspired by Hong Kong and China.
Featured image: Shepard Fairey's mural in Detroit, MI, copyright of Shepard Fairey 2016. courtesy of HOCA Foundation ; Shepard Fairey - Power Bidder (detail) ; Shepard Fairey - Occupy Protester (detail), 2012 ; Shepard Fairey - Duality of Humanity #2 (detail), 2008 ; Shepard Fairey - Scale Tipping Service (detail), 2013 ; All images are for illustrative purposes only.