Last month, a comedian legend Dave Chappelle walked out on the stage of Radio City Music Hall and made his big come back after leaving the Chappelle Show in third season in 2006. A lot of his celebrity friends were there to support him – on and off stage – the show featured number of musical acts and special guests, from Nas and The Roots, to Busta Rhymes and Kanye West. Chappelle also started a new and exciting collaboration – he united with Shepard Fairey, artist known for his unique creative artwork, but who probably gained his biggest recognition as a man behind the Barack Obama 'Hope' poster. Fairey was honoured to make illustrations that were printed on t-shirts and later sold to fans. His work is immediately recognizable, and his symmetry, color scheme and graphic style are what makes you want to buy them.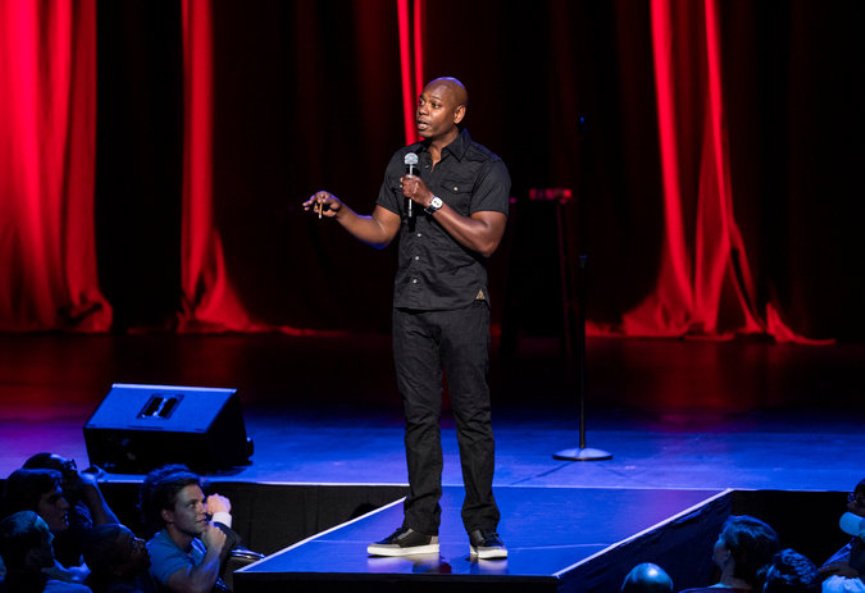 Hard Times As An Inspiration
Starting his career in 1993, comedians of that 'non-twitter' era had hard time being established and recognized. It was a difficult period for every rising comedian, but as many examples prove, it was at the same time a great inspiration for their work. And in case of Chappelle, it made him develop his signature mark – freestyle. After more than two hours at Radio City Music Hall, Chappelle proved why he is called 'a comedy god', The audience was on fire – the talk extended about the strangeness of having a black president only a few years after the idea was (literally) a joke, to his real life stories that are always very sincere and spontaneous, which makes them utterly funny, proving he is still one of the best in the world.
Shepard Fairey
Frank Shepard Fairey is an American contemporary street artist, graphic designer activist and illustrator who emerged from the skateboarding scene. He first became known for his "Andre the Giant Has a Posse" (…OBEY…) sticker campaign, in which he appropriated images from the comedic supermarket tabloid Weekly World News.
He became widely known during the 2008 U.S. presidential election for his Barack Obama "Hope" poster. The Institute of Contemporary Art, Boston calls him one of today's best known and most influential street artists. His work is included in the collections at The Smithsonian, the Los Angeles County Museum of Art, the Museum of Modern Art in New York City, the Museum of Contemporary Art San Diego, the National Portrait Gallery in Washington, D.C., the Virginia Museum of Fine Arts in Richmond, and the Victoria and Albert Museum in London.