Tokyo-based Take Ninagawa Gallery proudly presents Shinro Ohtake exhibition – a show that will present the artist's Time Memory series for the first time in Japan. For those familiar with Japanese contemporary art scene, there is no need to introduce Ohtake's art – this amazing artist has positioned himself as one of the leading Japanese contemporary artists, probably the most innovative one. He simply moves the boundaries of our understanding of contemporary art and blurs the strict divisions between different art movements and styles. During the exhibition at Take Ninagawa, the visitors will be introduced to conceptually brilliant and aesthetically challenging works and with the new works within the Time Memory series.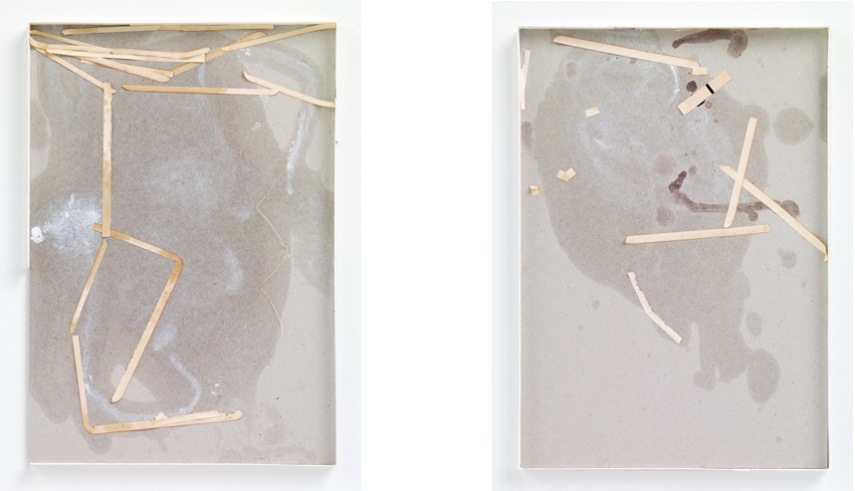 Studies of Materiality, Form and Process – The Art of Shinro Ohtake
Born in Tokyo in 1955, Shinro Ohtake is one of Japan's leading contemporary artists. He first emerged with a breakout solo show in 1982 at Watari Gallery, which represented international artists including Joseph Beuys, Nam June Paik and Andy Warhol, and in 1985 was the first Japanese artist to have a solo show at London's Institute of Contemporary Arts. Through his noise band JUKE/19 (1978-82), Ohtake helped influence the direction of experimental music in Japan, particularly noticeable in the work of Yamataka EYE from the Boredoms, with whom Ohtake later collaborated in the music and art group Puzzle Punks. Ohtake's works function as studies of materiality, form and process. They include drawings, collages and paintings as well as large-scale assemblage pieces that draw from the detritus of daily life, the urban environment and underground music culture. Begun in 1977, Ohtake's ongoing series of Scrap Books forms the core of his practice. Ohtake has made more than 64 unique books to date, ranging between 50 and 882 pages. Ohtake works on each book for several months to over a year, pasting found imagery and materials into fragmentary compositions on each page, and then adding hand-drawn and painted elements. The books take on sculptural yet organic properties.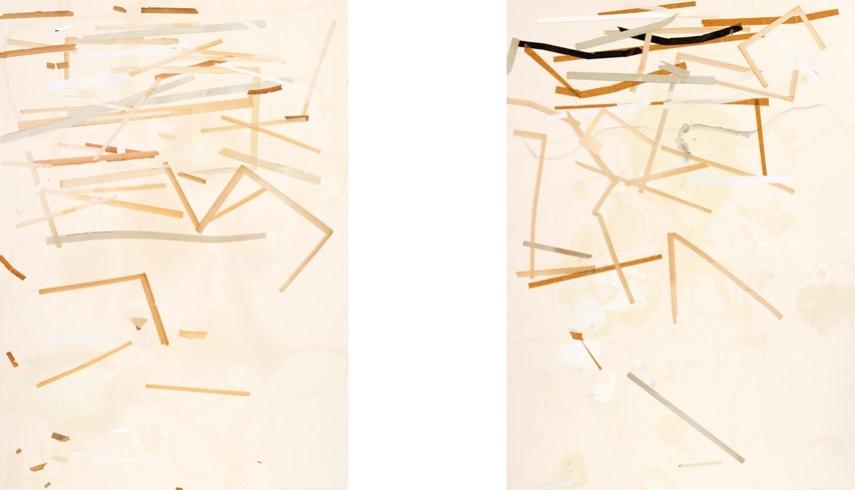 Time Memory
Shinro Ohtake's practice tries to materialize what might be called as "memory of time". However, unlike his countryman Kawara On, Shinro Ohtake uses different media to present the complex relationship between memory, time and space. This is the artist's statement: "Memory of Time" uses the direct mail pamphlets, letters, packaging and other printed matter that arrive daily to my home from all manner of places as a material substitute for "time." Taken in combination, the front and reverse sides and intermediary layers of these materials all represent different kinds of time, all produced at different periods in diverse places. The idea behind arranging these fragments of time into overlapping layers is to produce a timescape, from which the "memory of time" can be extracted. The exhibition at Take Ninagawa Gallery showcases Shinro Ohtake's Time Memory series for the first time in Japan, which he has been working on since 2011. This new series involves collage works that embody the themes of time, layer, and memory through the pasting of various paper materials such as letters and envelopes.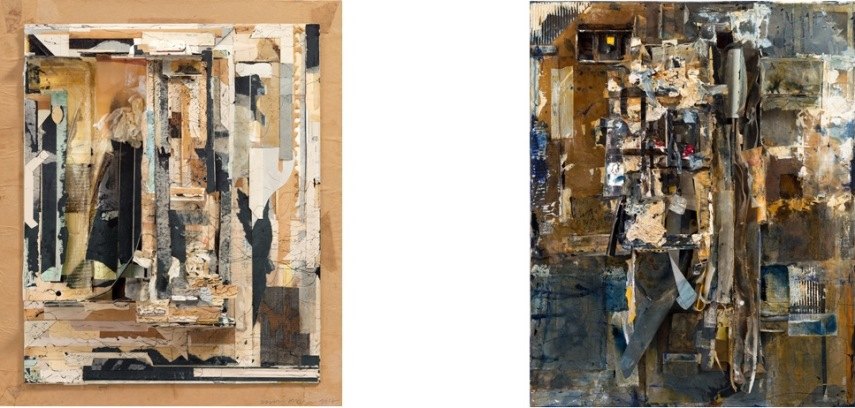 Shinro Ohtake Exhibition at Take Ninagawa Gallery
In the exhibition at Take Ninagawa Gallery, there will be about 20 works, but a large, 2-meter-sized work will be the main focus, while smaller, three-dimensional collage pieces will also be shown. The works are both aesthetically and conceptually stunning. How should we imagine our memory? What is the relationship between memory and time? What is the relationship between time and materiality? Shinro Ohtake's series Memory of Time helps us to contemplate about these questions. Be sure not to miss this show! The Shinro Ohtake exhibition will be on view from May 14 until June 30, 2016 at Take Ninagawa Gallery in Tokyo.
Featured Images: Shinro Ohtake - Time Memory / Fault 9, detail, 2015, Oil, oil stick, pencil, photographic film, marble, sand, aluminum foil, aluminum foil tape, packing tape, guitar strings, cotton yarn, paper tag, staple, canvas, cotton cloth, hemp cloth, cheesecloth, tissue paper, rolling paper, packing paper, wrapping paper, paper and cardboard on canvas, 91 x 73 x 18 cm; Shinro Ohtake - Time Memory / Edge 22, 2015, detail. Oil, color ink, printed matter, magazine paper, oil paper, wrapping paper, Japanese paper, paper and cardboard, 100.5 x 71 cm; Shinro Ohtake - Shinro Ohtake - Time Memory / Edge 3, detail 2015, Oil, dictionary page, bookbinding thread, paper and cardboard, 30.3 x 21 x 1.5 cm.
All Images: © Shinro Ohtake, Courtesy of Take Ninagawa, Tokyo. Photo by Kei Okano