The shock effect and shock aesthetics have been an important part of art practice for decades now. While shock art has become increasingly mainstream, the roots of the movement run deep into art history. The artists have often tried to conquer the territory that has been labeled as taboo and to disturb 'smug, complacent and hypocritical' people with the depicture of fetishes, disturbing and bleak imagery and controversial ideas, religious, social and political, addressed in the most inappropriate way possible. Even though shock art is highly marketable today since public still wants to be shocked and challenged, one must wonder if shock is still admissible or even possible in a society that is used to traumatizing historical events, violence, controversies and gore images. Often labeled as shocking, weird, narcissistic, voyeuristic, vulgar, masochistic and highly sexual, the work of Fuyuhiko Takata will definitely leave you unsettled. His solo exhibition Storytelling featuring his old and new works will be on show at Kodama Gallery in Tokyo.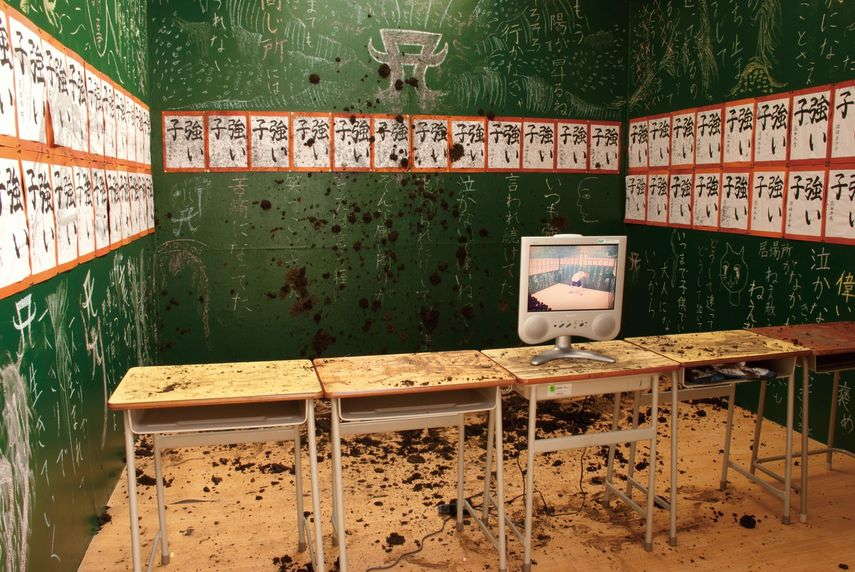 Fuyuhiko Takata and Shock Art
Involved with the variety of mediums such as performance, installation, video and photography, Fuyuhiko Takata has focused on video works in recent years. Borrowing from pop-culture, the classics and myths and not hesitating to represent them vulgarly and include a sexual connotation, Takata challenges the public and their ability to digest art. The artist himself playing in the majority of his videos, he often reveals his privacy masochistically staging it almost abusively. Often grotesque or erotic, his videos are highly excessive in expression. He brings emotions to a deep-seated delusion. Dressing up as Lady Gaga and a Britney Spears fan or wearing a giant Japan-shaped penis, his work is definitely controversial at least.
Fuyuhiko Takata - Japan Erection, 2010
Unsettling Artworks
The narrative of Takama's works reveals a narcissistic nature of humans and explores the relationship between a subject and voyeurism, as well as the relationship between the domination and submissiveness. Exploring the obsession with oneself and self-admiration, he aims to put forward inner, hidden emotions and taboos and place them forever in our memory. His works are definitely unforgettable, and once seen cannot be unseen.  His video piece Japan Erection that has 1.7 million views on YouTube, shows Takata wearing a large Japan-shaped model of phallus and knocking over objects and destroying the small room with it. In the work We are the women, he piles famous women's head objects like a totem pole. In the piece Leave Britney Alone, Takada plays a fanatic fan that eventually drives himself to madness.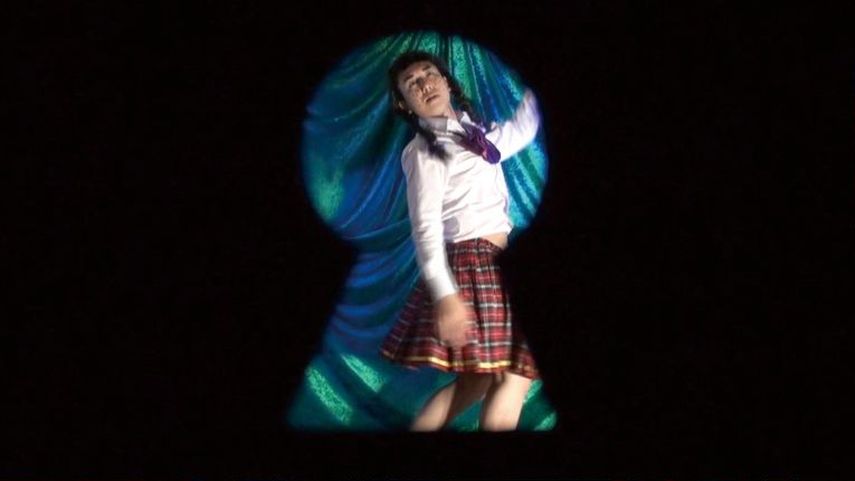 The Forced Voyeurism
Takada's body and private parts are central to many works, and he exposes them without shame. He allows viewers to witness and observe his privacy and practices that seem to should have been done in secret. By looking at something that feels he shouldn't be looking at, the viewer immediately becomes the voyeur. This voyeurism plays with dominance and submissiveness, since Takata seemingly makes himself vulnerable by intentionally exposing his privacy to the gaze of others. He uses the variety of tricks to create different images of himself in the eyes of the others, in a way that even seems as an enigmatic hypnoses.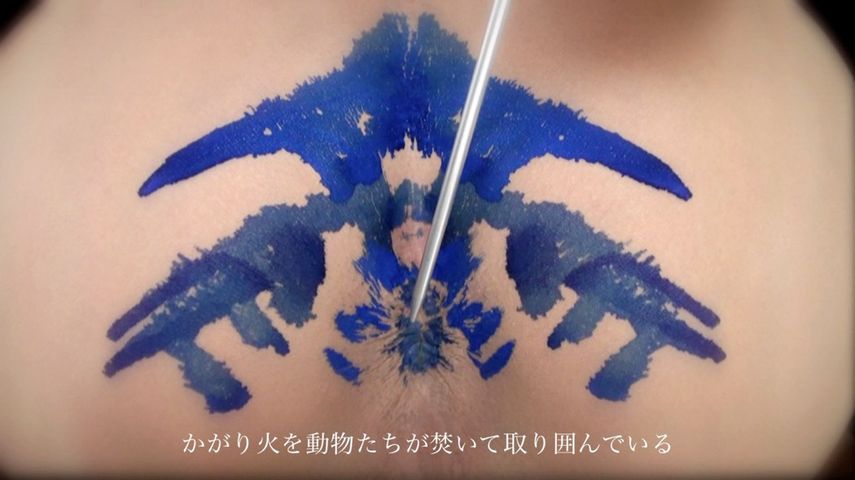 Fuyuhiko Takata at Kodama Gallery
The exhibition Storytelling is Takata's second solo exhibition at Kodama Gallery. In addition to new and unseen works, it features a video Afternoon of a Faun that presents an homage to the famous Russian ballet dancer and choreographer Vaslav Nijinsky. The Faun is played by Takata, and most of the scenes are shot with a selfie stick. The title of the show is drawn from the video work from 2014, in which blue ink is blotched in between Takata's buttocks in a form of a Rorschach test inviting to the viewer to analyze it and describe it. Continuing to explore collision with desire and determination, Takata aims to unsettle the viewer. The exhibition will be on show from April 16th to May 21st, 2016.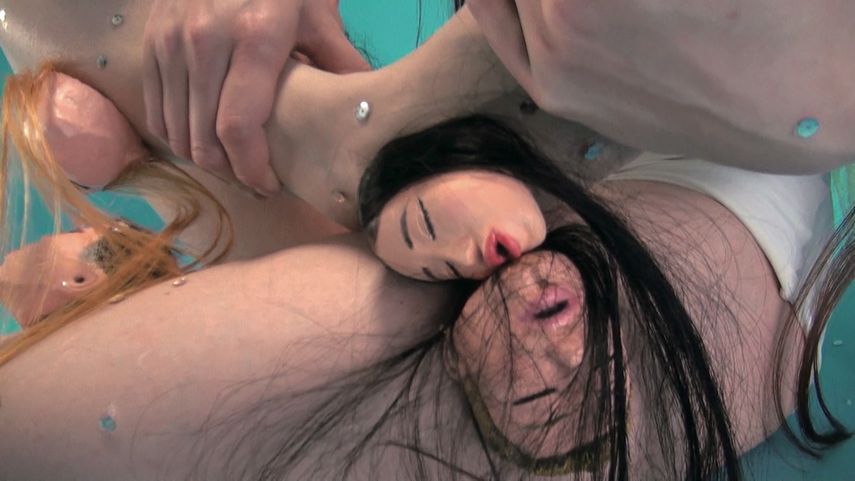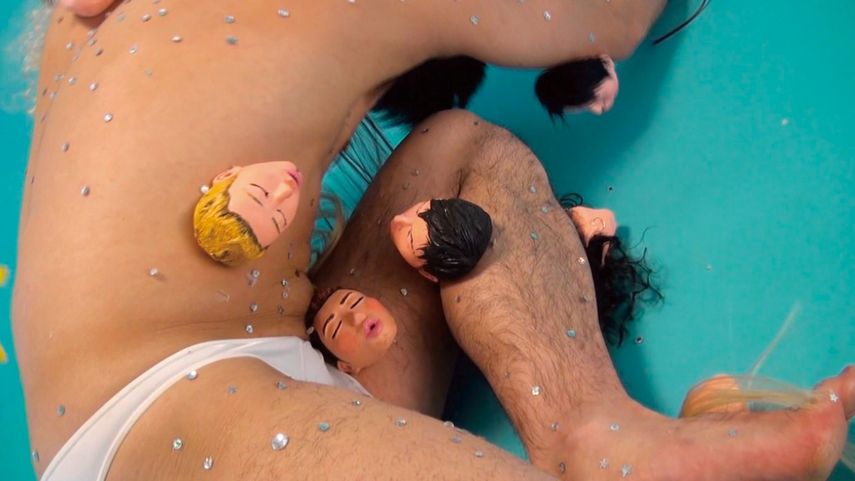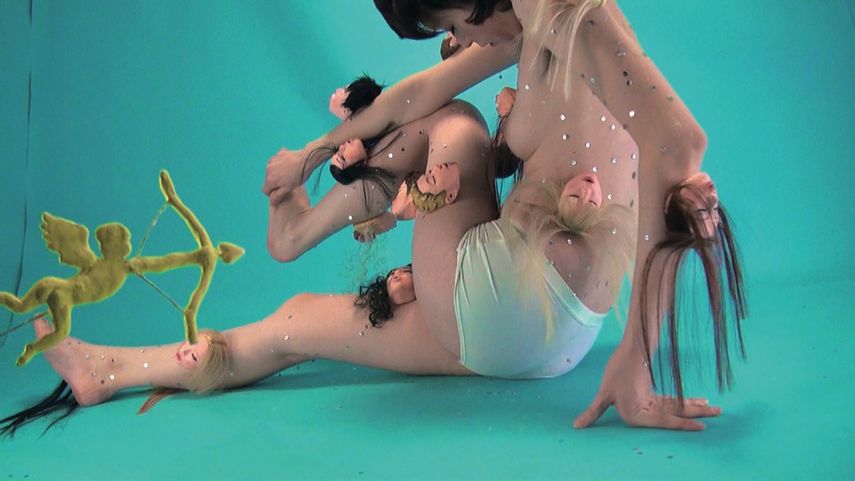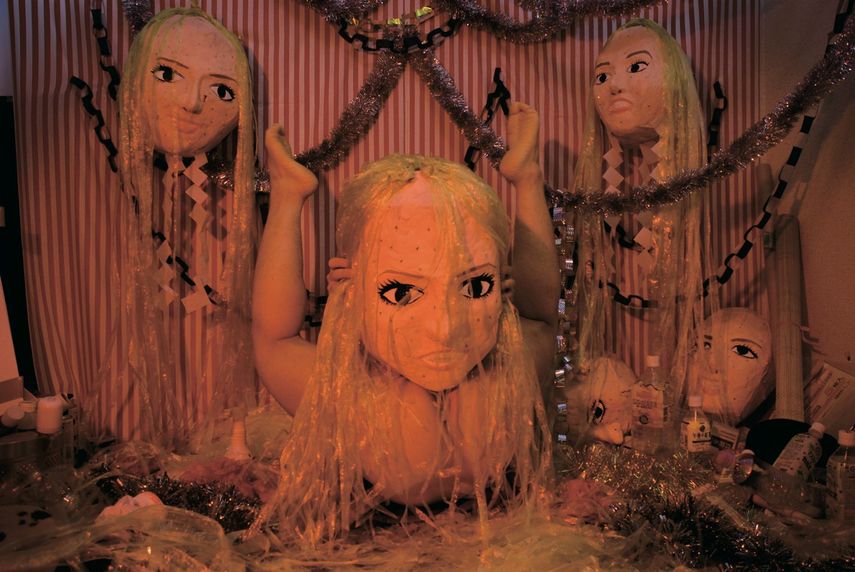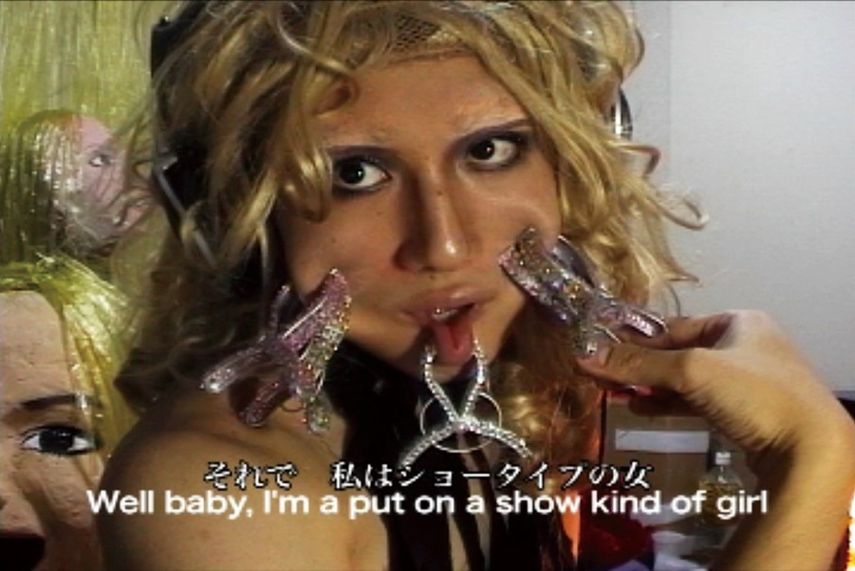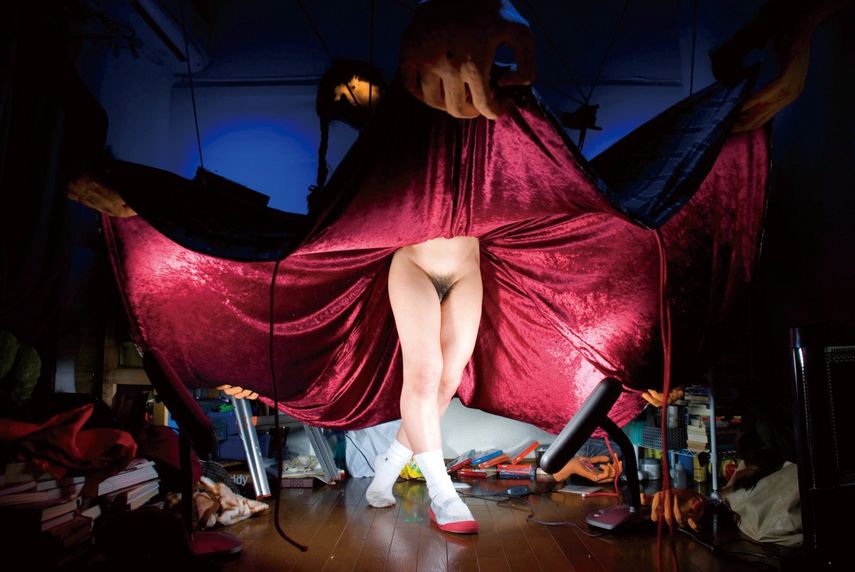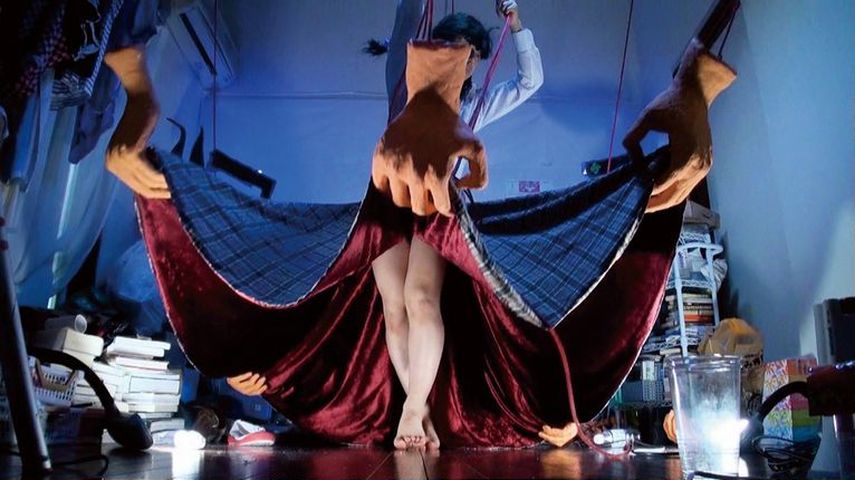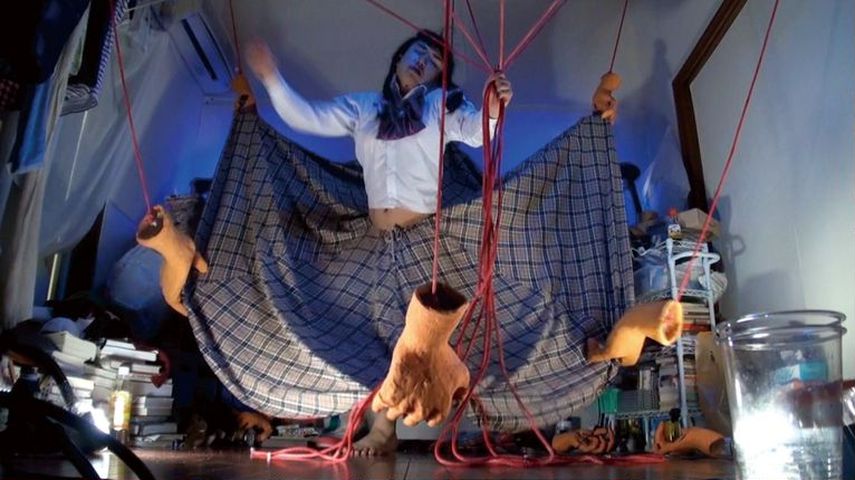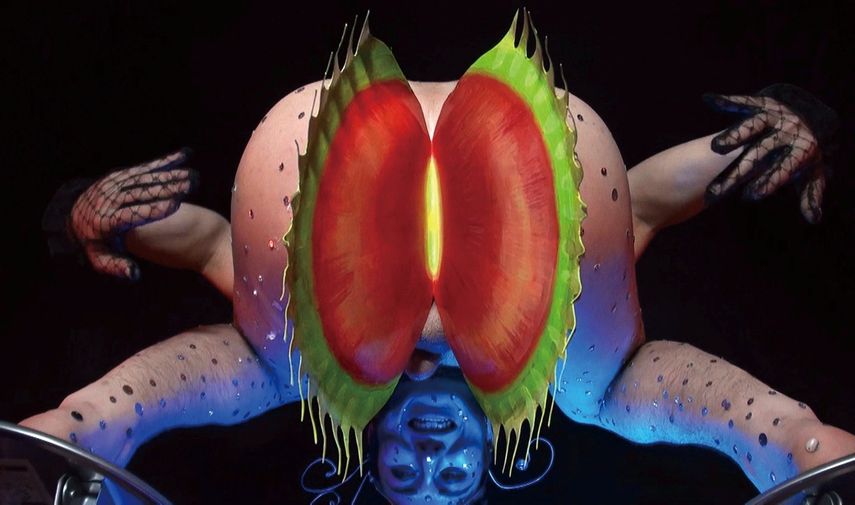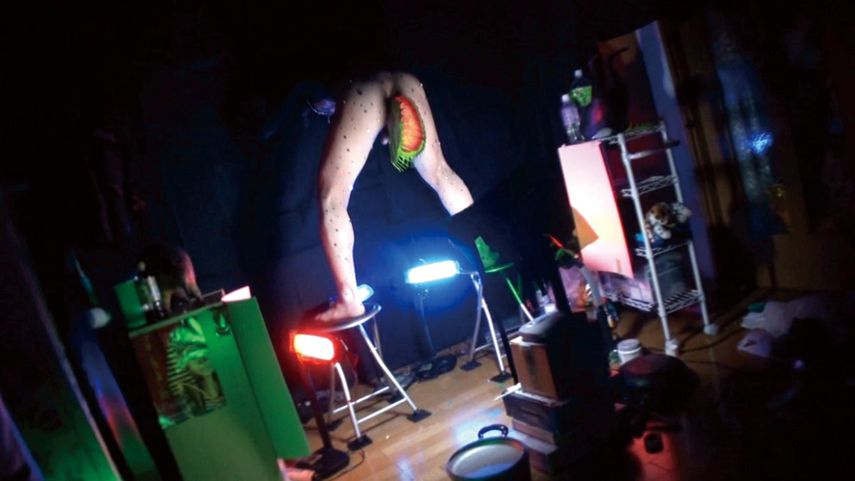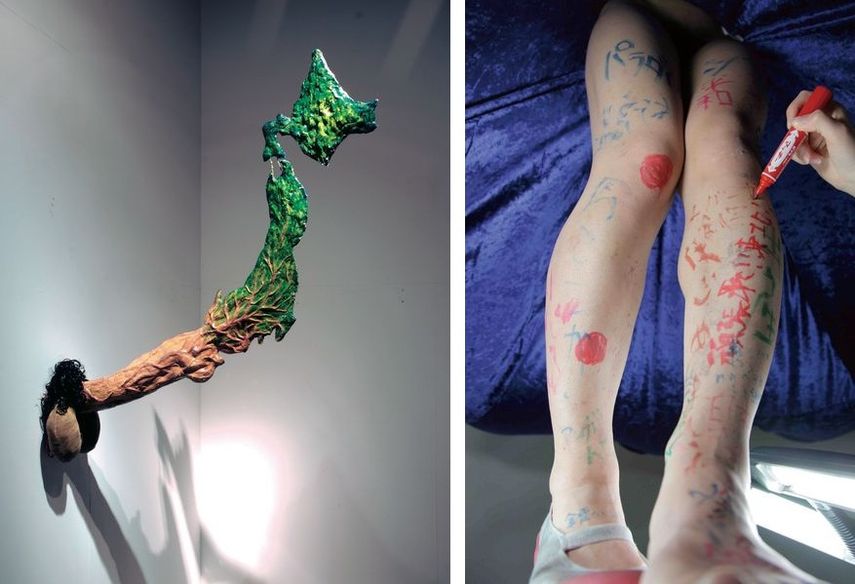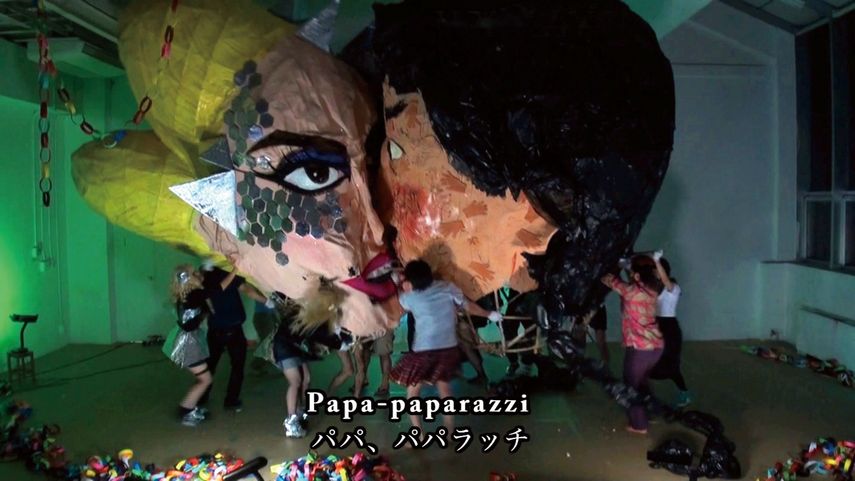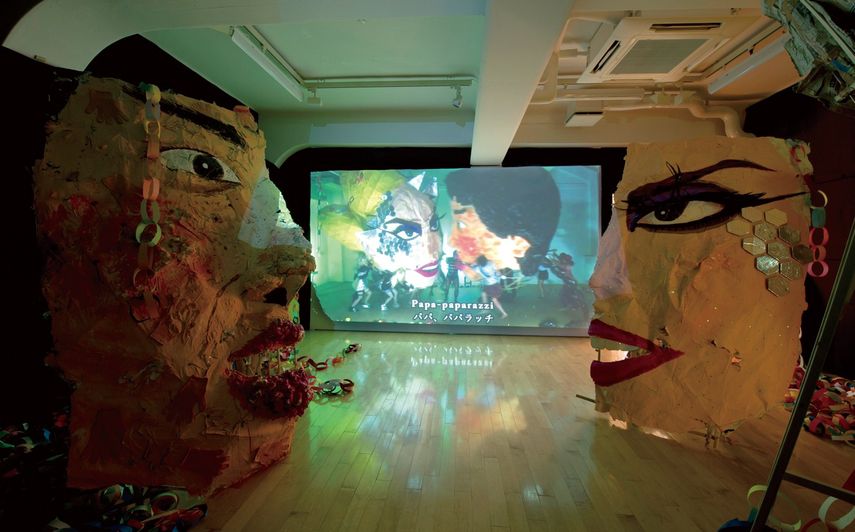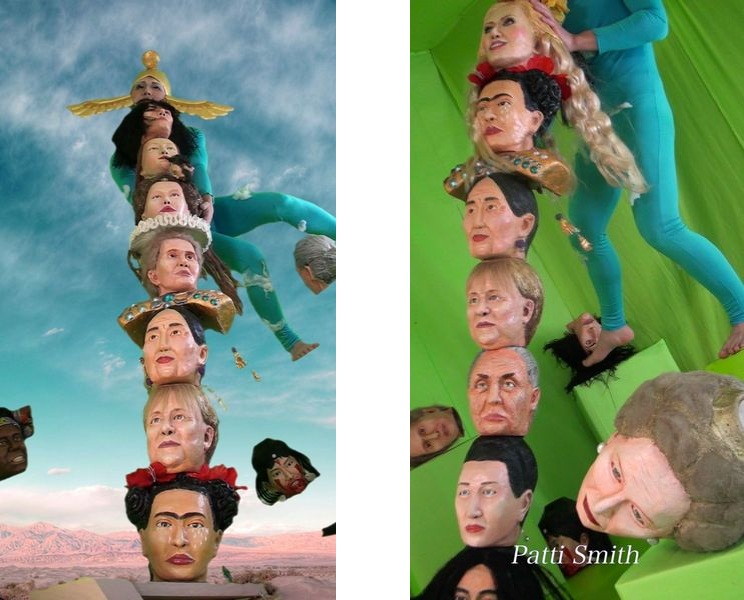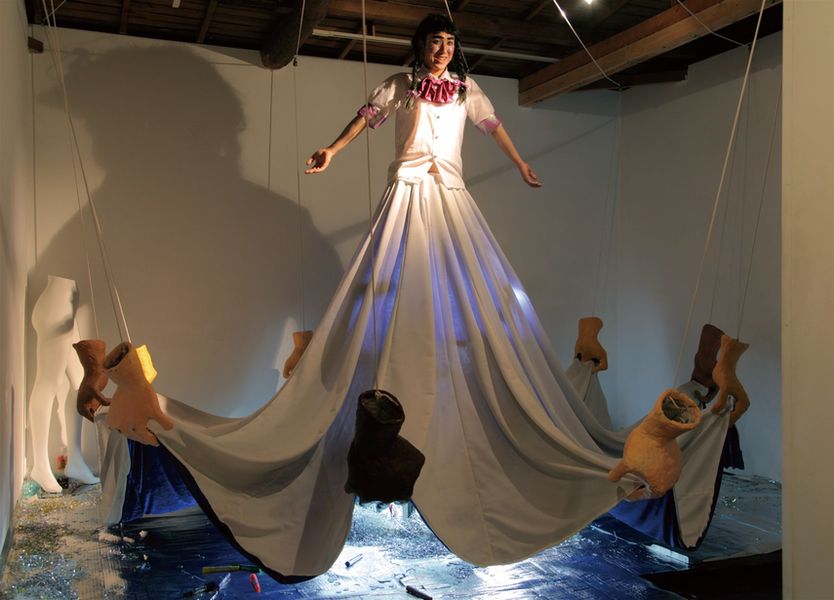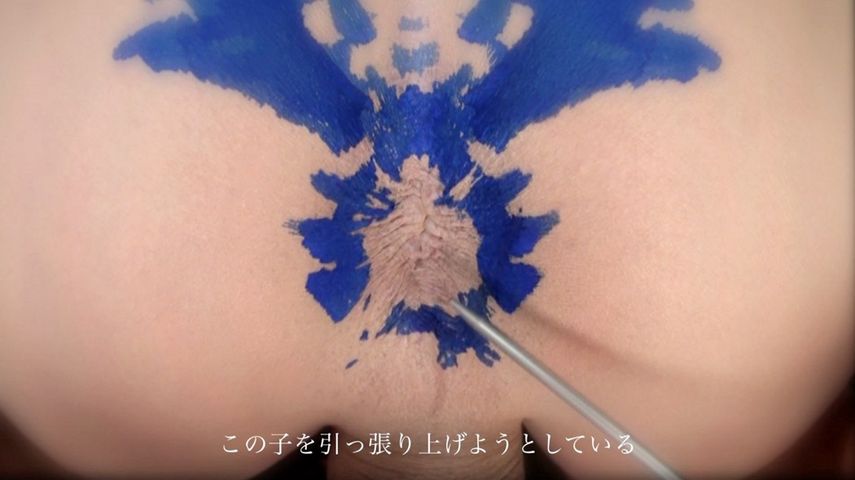 Featured image: Fuyuhiko Takata - Japan Erection (production still), 2010. All images courtesy of the artist and Kodama Gallery.