Niels Shoe Meulman became interested in graffiti from a very early age. He began tagging under the name "Shoe" in the streets of Amsterdam and, by the time he was 18, he was already considered a graffiti legend. Throughout the 1980s, while he was staying in New York, the rising graffiti star met artists like Dondi, Rammellzee, Haze, Quik and Keith Haring. Inspired by their work and style, he formed the graffiti crew Crime Time Kings with Bando from Paris and Mode2 from London. Together they changed the face of graffiti in Europe. Nineties were all about mastering the skills and learning even more, so Meulman joined the Dutch graphic design master Anthon Beeke and became his apprentice. In the following years, he ran his own design company, Caulfield & Tensing and was partner in advertising agency Unruly, which he later turned into brand for silk scarves and a gallery. Today, the Dutch based artist is considered to be one of the true masters of graffiti, not only for his rich career but also for revolutionizing the skill.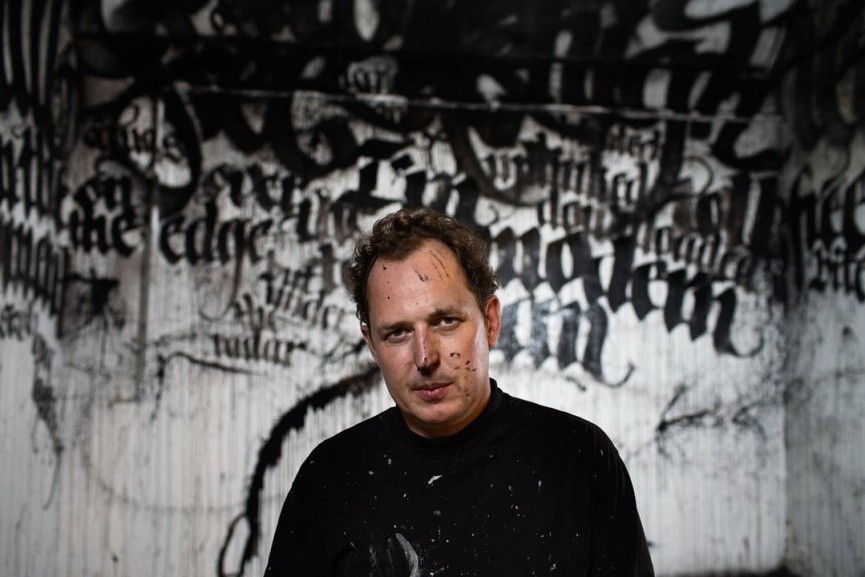 Mastering the Craft
Meulman revolutionized the art of writing that he called Calligraffiti - an art form that fuses calligraphy and graffiti. He launched the movement in 2007 following the solo exhibition under the same name. Since then, his Calligraffiti pieces (signed NSM) have been seen in various international exhibitions in Europe and North America. In 2010, the "Calligraffiti - the Graphic Art of Niels Shoe Meulman" book was even published, describing the skill and talking about its creator.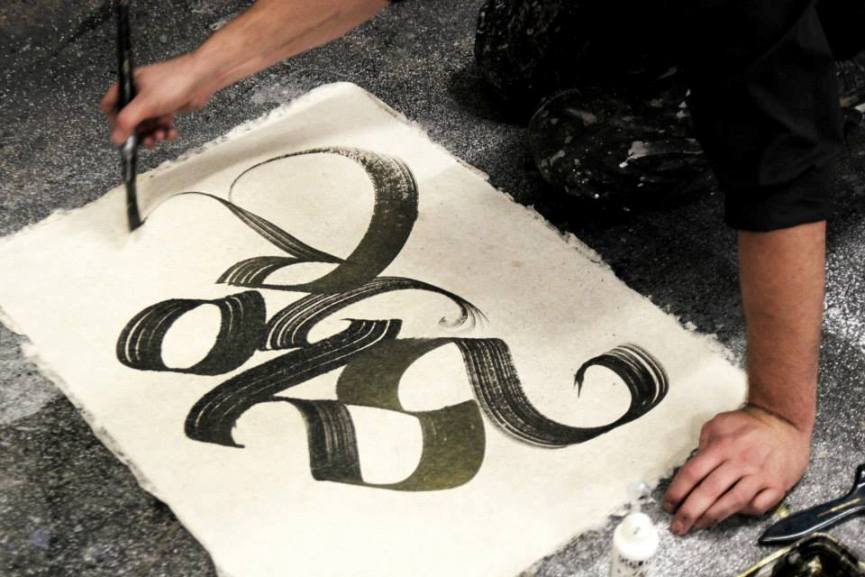 Calligraphy Meets Graffiti
Shoe has dedicated himself in the recent years to exhibiting his works that are described as abstract expressionism paintings with a calligraphic origin. They play an important role in the new art movement Abstract Vandalism. His designs and artwork are in the permanent collections of the StedelijkMuseum in Amsterdam and The San Francisco Museum of Modern Art, as well as part of many private collections, and this October he will have another exhibition in Soest, Germany.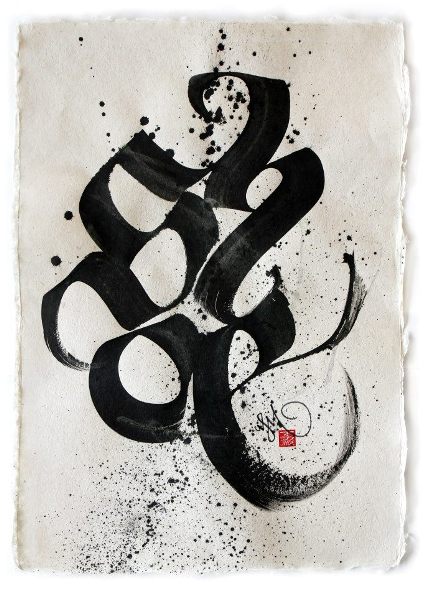 Shoegazing
The "Shoegazing" exhibition initiated by contemporary art consultant "Art is Just Four Letter Word" refers to the 1980s music genre named as such, because the musicians stood still during live performances in a detached, introspective state, hence the idea that they were gazing at their shoes. All the pieces in the show –paper and canvas– have the word Shoe in them.
Don't miss this amazing show opening October 4th at Partisan Creative Corner in Soest, Germany and running through November 1, 2014.