Melbourne-based Backwoods Gallery is preparing for the opening of the exhibition of Japanese artist Shun Kawakami, entitled Snow Landscapes. Only two months ago, the Melbourne public had an opportunity to see a collective exhibition titled Hidden Champions of Tokyo at Backwoods, where Melbourne art world enjoy some great contemporary art from Japan. Among participating artists was Shun Kawakami, therefore the Snow Landscapes is not the first show Backwoods Gallery has with this amazing Japanese contemporary artist. During the show, the artist will present a series of digital works presented on a variety of supporting materials, such as hand-crafted gold and silver leaf, custom-made wood paper and Washi - the traditional Japanese paper.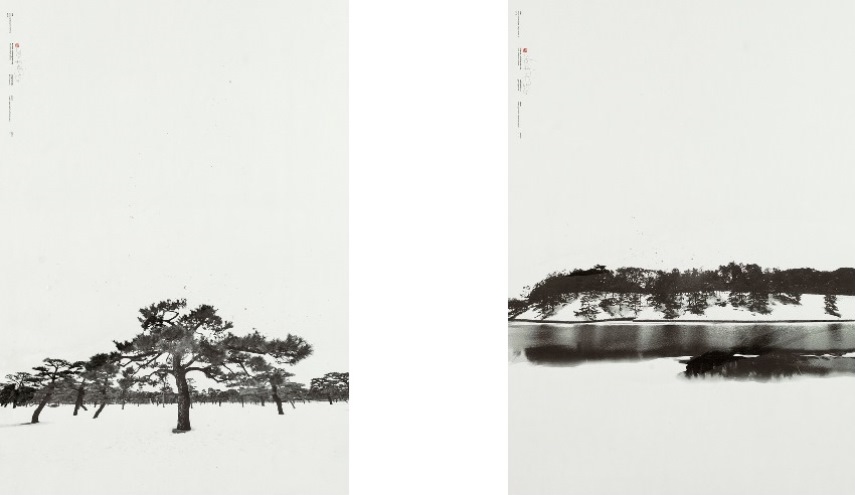 Shun Kawakami – Designer and Contemporary Artist
Shun Kawakami was born in Fukagawa, Tokyo in 1977. Apart from his career as an artist, Kawakami has also been involved in a number of different creative jobs and activities including design, branding, video and space production. In 2001, he became a director of artless Inc, a branding and creative agency for art, design and business. Through his agency, Shun Kawakami has worked with brands and clients like B&B Italia, H&M, Nike, Starbucks and the V&A Museum, among many others. Kawakami has won several prestigious international awards including NY ADC: Young Gun 6, NY ADC, NY TDC, The One Show and London International Award. In his art, Shun Kawakami uses a variety of media. However, the visitors of the Snow Landscapes show will have an opportunity to see the artist's digital art. Still, Kawakami's digital art goes with a variety of supporting materials and media. He is inspired by the longstanding Japanese love for empty spaces (Yohaku) and intervals (Ma), and creates images that are juxtaposed by subjects and their surroundings, complex and condensed in their own right.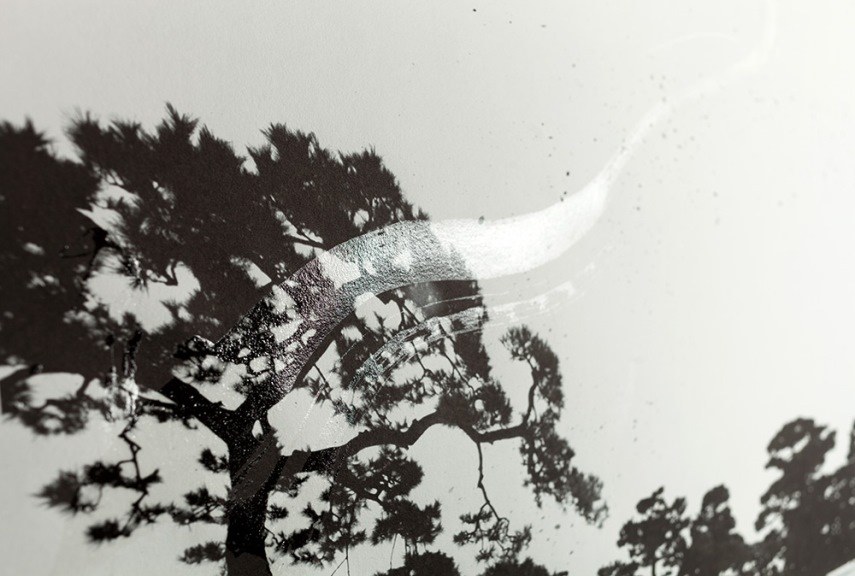 Snow Landscapes
The Snow Landscapes is a series of digital works in which the artist explores the relationship between the abstraction and the realism with all the peacefulness of his forms. The sharp borders of subjects in Shun Kawakami's images appear as works of calligraphy, clearly outstanding from their bright backgrounds, alluding to the existence and, at the same time, non-existence of everything within the boundaries of the artworks. By balancing between light and darkness, the artist places both reality and (his own) imagination into one compositional structure, and merges "the real" and "the imaginative" so they look like to be happening in a single moment. All the artworks from the series are individual works, but sometimes it seems as if they're only building a bigger picture that the viewers are left to imagine.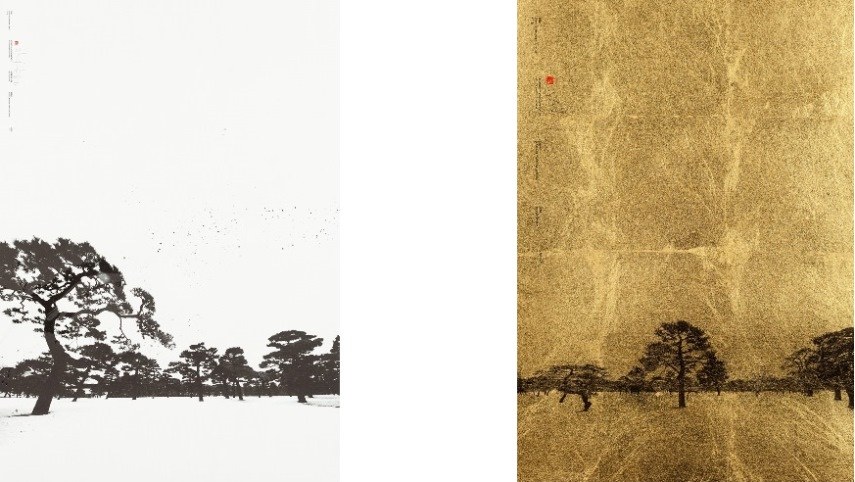 Shun Kawakami at Backwoods Gallery
We have already mentioned that this is not the first time that the works by Shun Kawakami are exhibited at the Backwoods Gallery. He was also one of the participating artists of the Study of Camouflage exhibition. However, Snow Landscape is a solo show, so the entire space will be dedicated to the art of Shun Kawakami. The exhibition will be on view from September 25 until October 4, 2015 at Backwoods Gallery, Melbourne.
Sign up for My Widewalls for free, and follow the news about developments in contemporary art!
Images in Slider: Shun Kawakami - Snow Landscapes
All Images courtesy of Backwoods Gallery.