Coming to Vertical Gallery in Chicago are three British street art legends who also became significant figures in the contemporary art scene. This three-man show will include some of the latest works made by EINE, Sickboy and Word to Mother, although it was initially conceived as EINE's solo exhibition. It is the first time these artists are exhibiting in Chicago and their The Great Western exhibition is set to be one of the main events in this city during the month of August.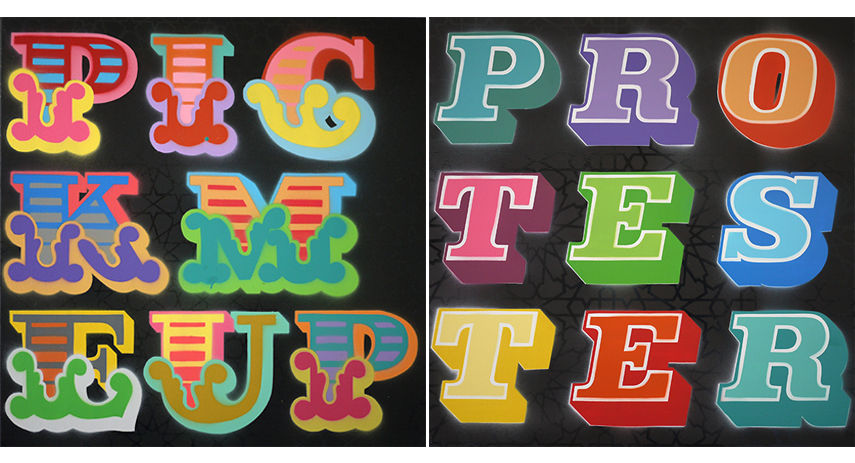 The Great Western Inspiration
The Great Western title refers to a main railway line in the United Kingdom which connects the cities of London where EINE and Word To Mother are based, and Bristol, a home city of Sickboy. The connection, in this case, is physical, as these artists were frequent travelers on this particular line through their careers, as much as metaphorical, connecting this trio through mutual respect and friendship, resulting in the most recent group show in Chicago. During The Great Western exhibition, many new artworks will be on display, those made in the recognizable style of these respected artists to some special features like the 1974 vintage pinball machine fully customized by Sickboy as part of his installation. The exhibition is not limited to the space of the gallery and a very interesting event following the show is EINE's creation of a large-scale mural in the downtown Chicago area.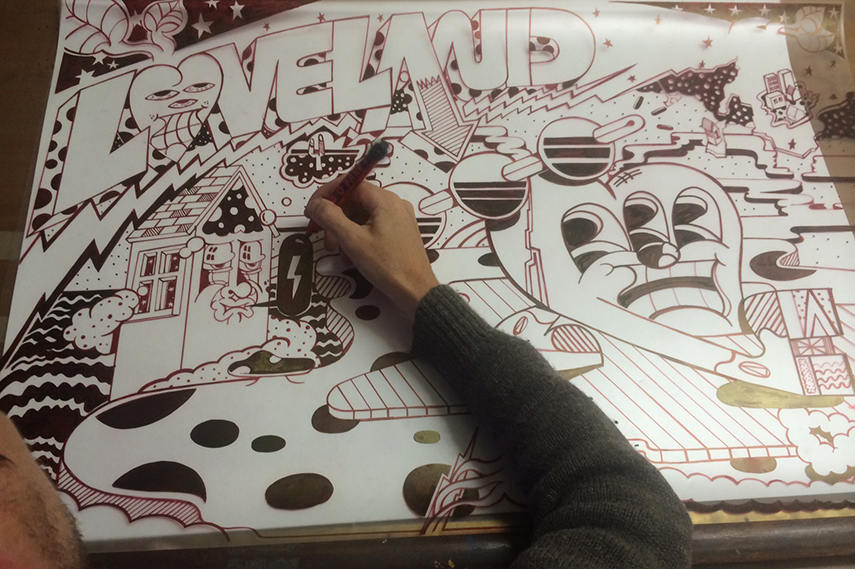 EINE, Sickboy and Word to Mother in Chicago
Our readers and any true street art enthusiasts are already well acquainted with the work of these artists. But to those who may need to fill some holes in their street and contemporary art education we will give an essential recap of their work. All three of them are Britain's most illustrious street artists with a background in the graffiti scene. However, they also work in other mediums. EINE is mostly known for his typographic style of art creation in the field of 'commercial graffiti'. His bright and colorful alphabetic messages can be found worldwide in on shop fronts, walls, museums and even in Barak Obama's personal collection. Word To Mother creates paintings with the use of illustrative technique and hand drawn elements which are subtly incorporated into the texture of the artwork and Sickboy, as the greatest experimenter in the trio, creates various artworks in the field of interactive installation, abstract painting, light sculptures and public interventions.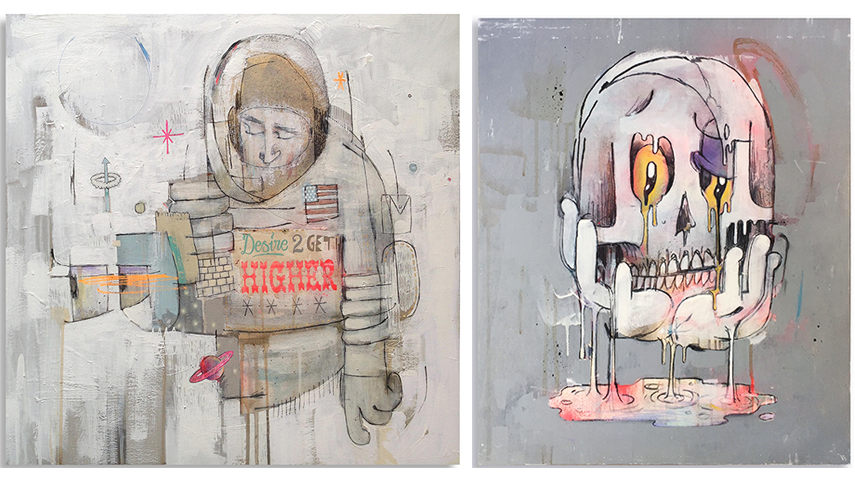 The Great Western Exhibition at Vertical Gallery
The Great Western exhibition will be on view from August 1st to August 29th, 2015. The reception with three artists in attendance is scheduled for August 1st from 6 pm to 10 pm. For those long time fans of EINE's, Sickboy's and Word To Mother's work this is a great chance to enjoy their latest achievements in Chicago. Even if you're not that much familiar to their artistry don't hesitate to visit The Great Western exhibition, as it is one of the highlights of the summer season at Chicago's Vertical Gallery.
Don't forget to create your profile via MyWidewalls for free for more news about the upcoming exhibitions!
Featured images:
Word to Mother - Desire to Get Higher, 2015.
Sickboy – The Great Western exhibition, 2015.
Word to Mother - Fuck You Pay Me – Baseball Bat – Chicago, 2015.
All images courtesy of Vertical Gallery