We have come to know the nature of street art as a plane of endless possibilities in terms of creative expression – whether it concerns the rebellious spirit, the beauty of creating with others or the grandeur of urban art collaboration – we are almost always faced with innovation… With the activity of a community of urban art devotees known as Fluorescent Smogg and a cooperation of two highly respected artists from Great Britain, we are reminded of the things which make us appreciate street art more and more…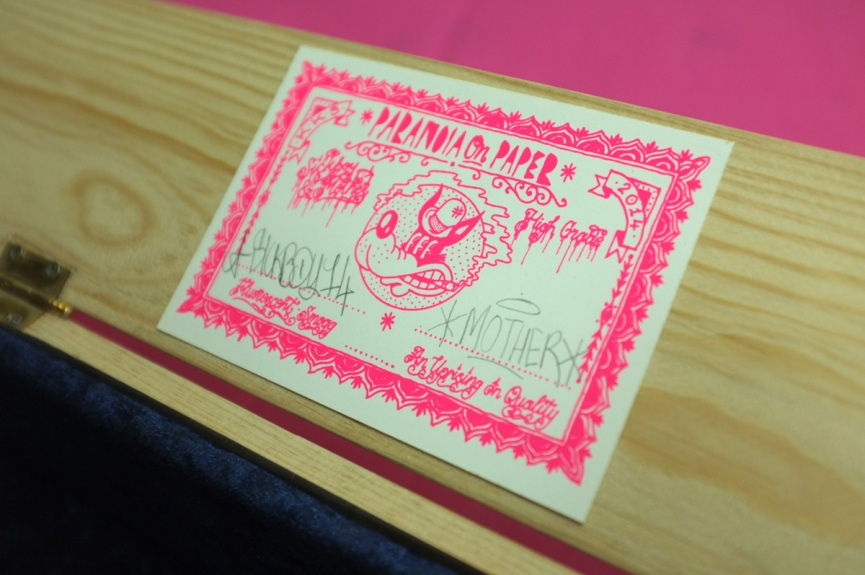 Fluorescent Smogg
Fluorescent Smogg is a platform dedicated to productivity and creativity. With a focus on collaborative projects with urban and street artists, we have more and more chances to see everything that this community is doing. Fluorescent Smogg focuses on various publications, editions and different projects. This time last year, the platform collaborated with famous British artist Ben Eine in order to produce the recognizable style sculptures of the artist (read more in Ben Eine x Fluorescent Smogg Light Up The Letter 'E'). Once again, we have British artists in the mix for a new project by Fluorescent Smogg….
Sickboy x Word To Mother
One of the most renowned street artists in the history of the movement, Sickboy is know for a recognizable style and a reputation of being one of the leading figures of the famous Bristol scene. With a background in illustration and graffiti, Word To Mother quickly became known to the international public of urban and street art devotees. One thing is certain, both artists represent creative individuals whose work you cannot miss (read more about the talented creatives form UK in 10 British Artists You Need To Know). During 2014, the artists participated in many interesting projects. During the summer, we had a chance to admire Sickboy's solo exhibition (have a look and read more in Recap: Sickboy's "Make It Last Forever") and in October, the artist was a part of an exciting group show (read more in Paper Party 2). As for the practice of Word To Mother, we enjoyed his solo show Too Blessed To Be Stressed in October, as well as admire his pieces as part of & Friends – The UK Collective. Presently, the artists are working within the cultural space of Barcelona…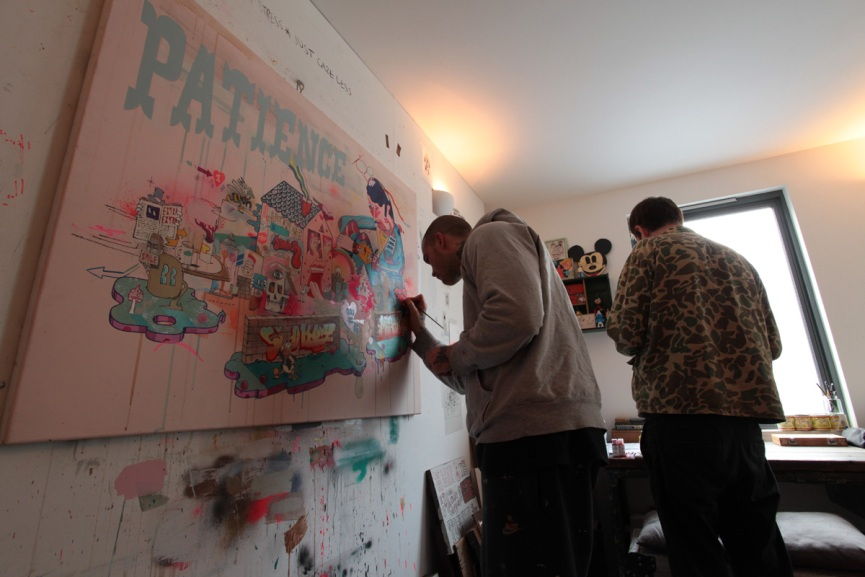 Paranoia on Paper: The Sequel
Paranoia on Paper: The Sequel is a site-specific installation and a collaborative print release from Sickboy and Word To Mother. The public has a chance to see the creative potential of artists' joined forces as they explore the various ways of articulating the elements of their visual languages. Paranoia on Paper: The Sequel launched on November 20th 2014, in Barcelona, and marked only the first of several projects planned for the city throughout the next year.
Get informed about limited edition artwork and special projects by your favorite artists – sign up for My Widewalls today and start exploring!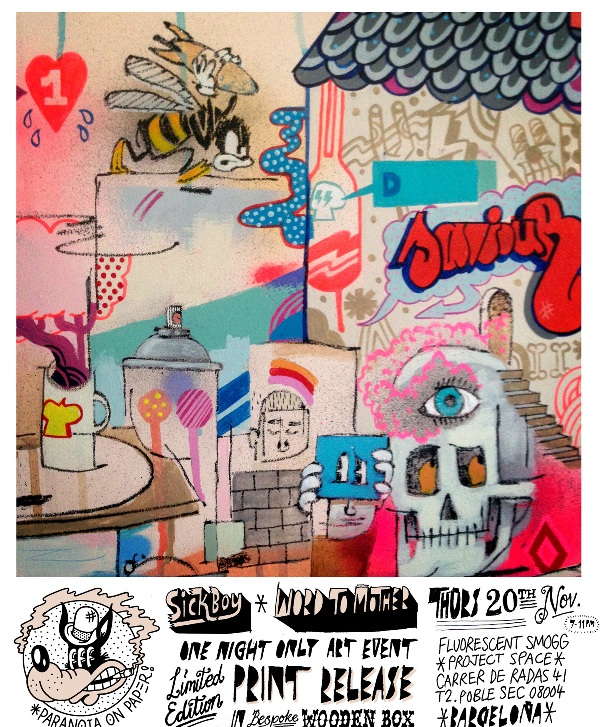 Images courtesy of Fluorescent Smogg, James Brazil and Ian Cox.