The Kolly Gallery is proud to present the retrospective DARE – In Memoriam at the Basel Brasilea Foundation, remembering a pioneering Swiss graffiti artist Dare – Sigi von Koeding. Dare Sigi von Koeding exhibition will celebrate the work of this legendary graffiti artist who lost his life to cancer in 2010, leaving a rich legacy behind him. He has created thousands of pieces all over the world since 1986, influencing and inspiring generations of graffiti artists. With a unique visual identity, his writing style was defined by letters outlined with extreme precision, original backgrounds and layers of bright colors, each work being a self-portrait of a kind. The exhibition will be composed of four parts divided into several rooms. Encompassing the versatile nature of Dare's work, the exhibition will be presenting his biographical flashback, his graffiti, sketches, drawings and the big canvases.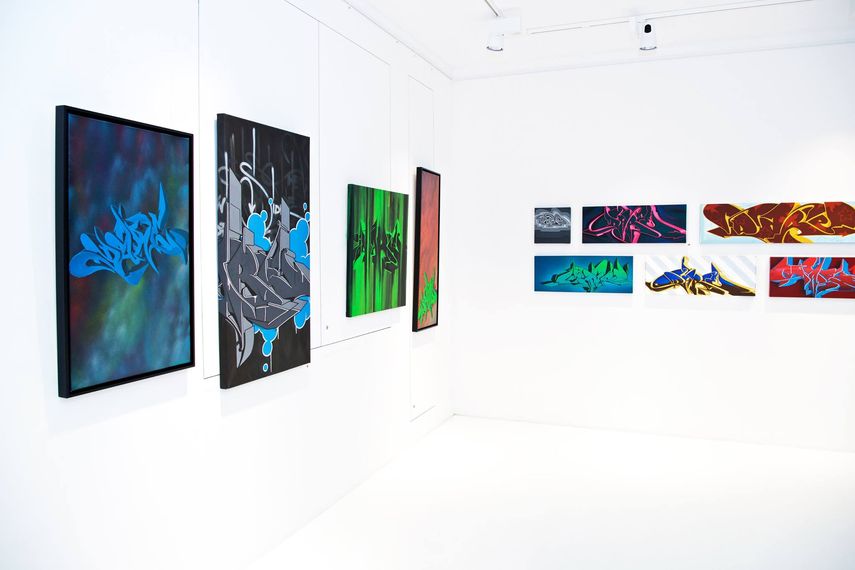 A Graffiti Pioneer And a Legend
Sigi Dare von Koeding has played an important role in the initial development and spread of the graffiti movement, becoming one of its leading protagonists. Working without a name for the first two years, Dare has adopted this simple four-letter tag that has later evolved into a unique 3D style showing great versatility in practice. Inducing his own writing style and always exploring the new possibilities and techniques, Dare has brought graffiti to a completely new level – from a vandalism to a legitimate art movement. His work has transitioned from the street to art galleries, contributing greatly to the scene and helping it to become an urban spectacle. For him, the writing was an expression of personality, not just communicating content but also presenting the soul of each writer and reflecting their daily feelings.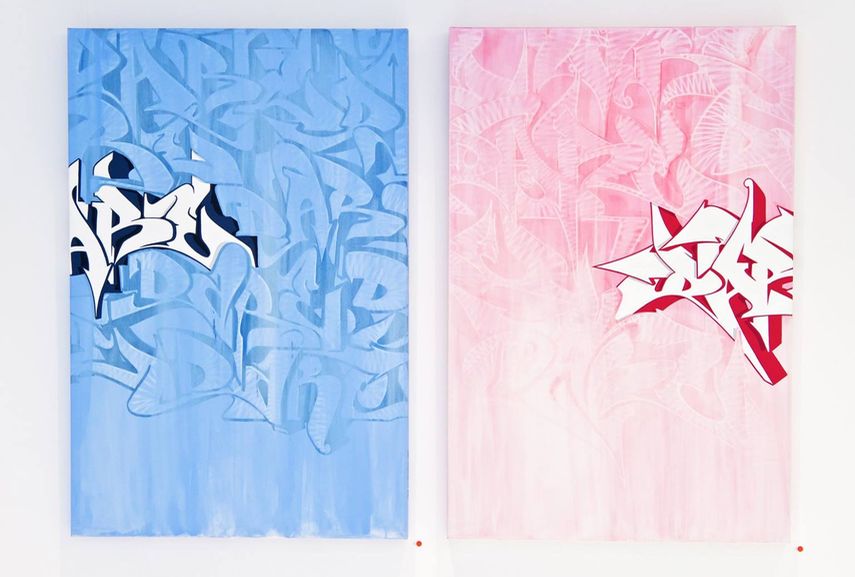 Celebrating His Legacy
In addition to the exhibition of his works, the gallery will present a posthumous book entitled 'DARE to be different' that will be published at the retrospective. The book chronicles his life and work, featuring numerous photographs of street artworks, sketches, canvases and much more. Since this is not a conventionally business orientated art exhibition, many of the works are coming from art collections making this important legacy accessible to the public. Developing a specific and unique style and a large network of friends and fans that first included Europe and later spread around the whole world, Dare's art has managed to find the new audience until the time of his death in 2010. Even today, his work continues to play an important role in the graffiti scene in Switzerland, inspiring a whole new generation of graffiti artists.
Sigi von Koeding Exhibition Will Present a Publication 'DARE to Be Different'

DARE – Sigi von Koeding Exhibition at Kolly Gallery
This is the first retrospective exhibition of Dare's work and artistic career. Julien Kolly, the curator of this exhibition and the founder and owner of Kolly Gallery, has followed his work since 1991. As a result of this collaboration and a profound friendship, various exhibitions have been organized in Fribourg, Yverdon-les-Bains and Zurich, leading finally to this rich retrospective. The vernissage of the exhibition DARE – In Memoriam is scheduled for March 31st at the Basel Brasilea Foundation and the show will take place from April 1st till April 3rd.
Editors' Tip: DARE to be different by Yvette Aman Dieter Buchhart
The book "DARE to be different", will be published at the exhibition DARE - In Memoriam from April 1st - 3rd. The book documents about 250 pages of Dare's graffiti all around Europe, numerous sketches and a diverse milestones of its innovative life work, which he left us behind on canvases. As one of the major protagonists of the then spreading graffiti movement, Dare has made a great mark in the graffiti scene in Switzerland and worldwide. His unique style was a great inspiration for many generations of street artists, and he still enjoys a great respect with his colleagues. His work has transitioned from the street to the canvas and art galleries, taking graffiti art to a completely new level.
All images courtesy of KOLLY GALLERY.