One of the most important contemporary artists, Sigmar Polke, will have the exhibition of his editioned works at me Collectors Room Berlin starting at the end of April. Curated by Tereza de Arruda, the exhibition The Editions consists of over 200 objects, photographs, photocopies, numerous prints, collages, and books, showing the versatility and originality of Sigmar Polke art. The exhibited works are part of the Kunstraum am Limes Collection, the only collection in the world that contains the complete editioned works of this artist.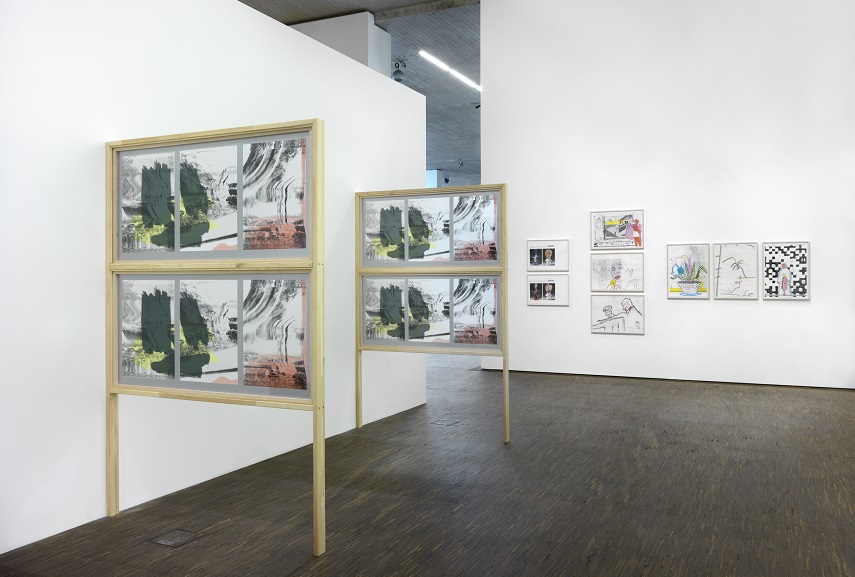 Artistic Experiments with the Banality of Everyday Life
Banality of the everyday life is one of the most explored themes in Sigmar Polke's art. Sigmar Polke lived through periods of significant political and social changes of the 20th century, which he traced through the modes of existence he represented on his art pieces. The models of the use of free time, social interaction, and general aesthetics of the period were included in his art, through the unique approach to techniques and style.
It could be said that Sigmar Polke's imagery is the product of his world and surroundings. Focusing on the postwar years, he reveals to us scenes that for some may seem trivial, but are actually the renderings of a world in shift, where the ambitions of the middle classes, national and international politics mix, and are put under a microscopic gaze the artist. He approaches them with the scrutiny of a scientist, discovering their inherent humor and irony, and seasoning them with his criticism.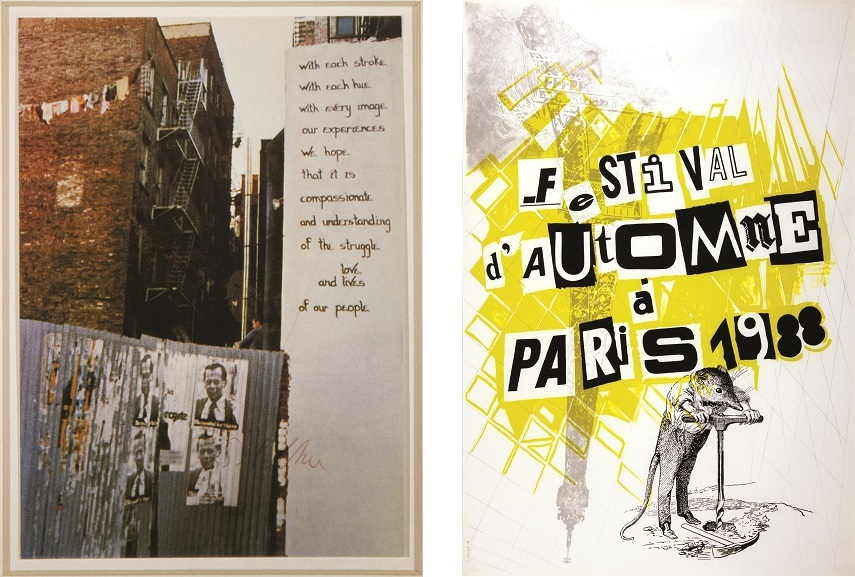 Sigmar Polke Art – A Constant Confrontation Between the Artist and the World
For Sigmar Polke, editioned works represented a further opportunity to explore variations of his pieces, adding and removing elements in order to change the final effect. These editions also gave him a chance to experiment with techniques, and bend and use them in a way his creative mind has envisioned. However, techniques never affected the progression of his work. He often transformed identical prints into unique objects by altering certain elements such as foreground, background, or layering, constantly negotiating the relation between himself and the world.
This constant confrontation led him to create several variations of the same edition, such as Reihertanz (Heron Dance, 1997), Freundinnen I (Girl Friends I, 1967), or Sauberes Auto (Clean Car – High Spirits, 2002). Other works are compositions consisting of several layers, and printed on both front and back, such as Leave the Lab and Enter the Office (1980–91) or Eisberg (Iceberg, 2001). The 'dot' print, the hallmark of Sigmar Polke's art is visible on the surface texture of the works, including his serigraphs and lithographs, such as Figur mit Hand (Es schwindelt...) (Figure with Hand, Dizzy..., 1973) and Danneckers Hausgecko (Dannecker's House Gecko, 2009).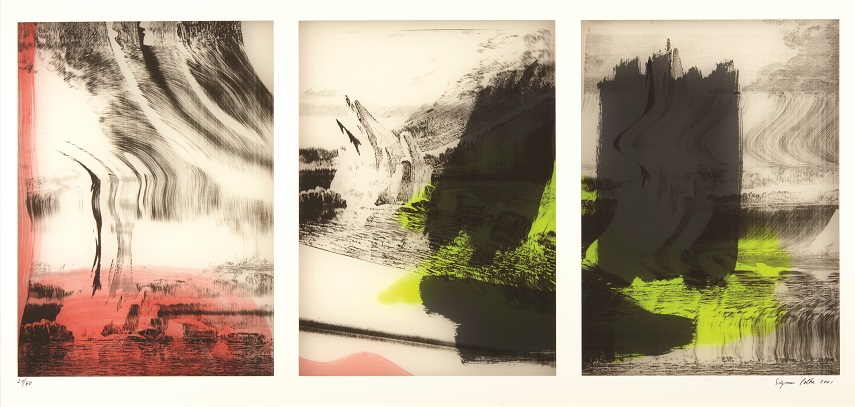 The Editions at me Collectors Room
For the occasion of Sigmar Polke's exhibition, a catalogue will be published through Walther König, and a selection of posters made by Polke will be presented in parallel. The events that will follow the exhibition include expert talk with Anna Polke & Erhard Klein on 17th May at 7pm; expert talk with Mike Karstens & Tereza de Arruda on 13th July, at 7pm; practical workshops, and curator's guided tours.
The Editions exhibition of Sigmar Polke's works at me Collectors Room Berlin, Olbricht Foundation, Auguststrasse 68, 10117 Berlin, opens on April 28th, and will be on view through August 27th, 2017. Opening hours are Tuesday through Sunday from 12-6pm.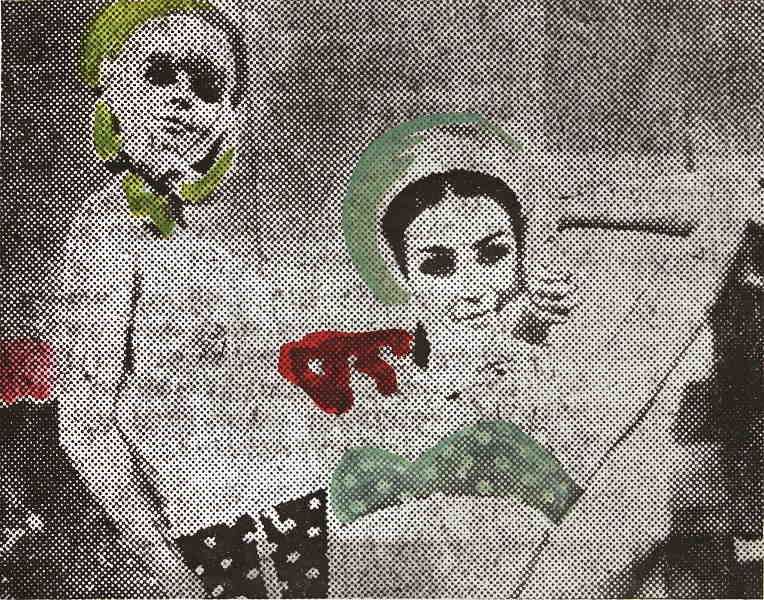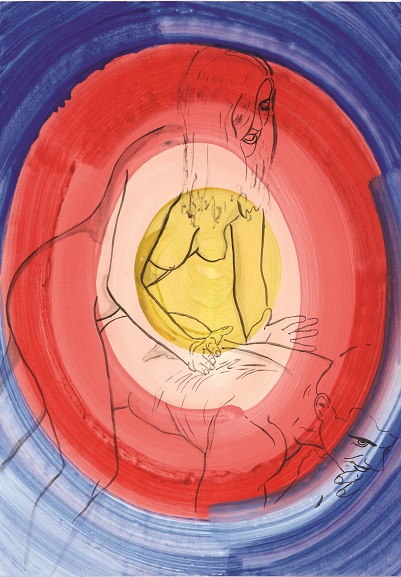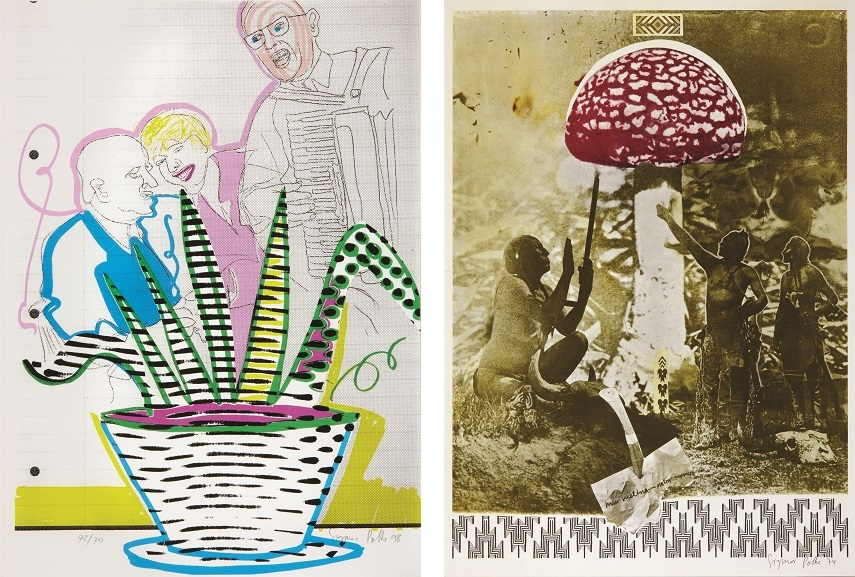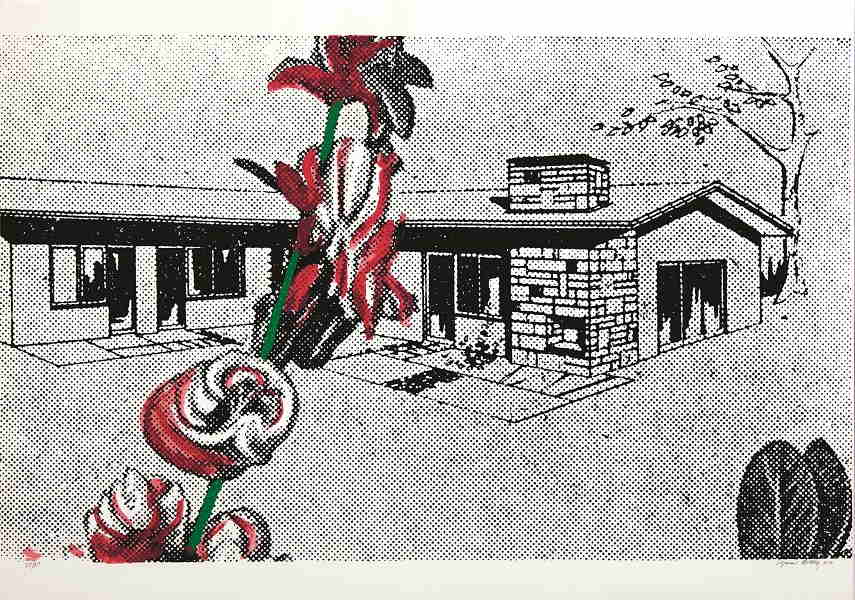 Featured images: Sigmar Polke - Ohne Titel Mönchengladbach 1992 © The Estate of Sigmar Polke, Cologne, VG Bild-Kunst, Bonn 2016. Photo baumann fotostudio gmbh; Die Editionen Installationsansicht 2017 © me Collectors Room, Berlin, photo Bernd Borchardt. All images courtesy of me Collectors Room Berlin.