At a time ruled by the industry and advanced technologies of all kinds, it's easy to forget that once many things were done by hand. One of these things would be sign painting. It may seem so strange to many now, especially younger generations, that billboards, murals, banners, storefronts and windows were all thought of and painted by a person, as recently as forty years ago. However, like many crafts and trades, hand-made sign painting was taken over by computers and printers, which promised cheaper and quicker solutions to its curious customers hungry for the wonders of the new era. As a result, these creatives lost their jobs, like many of their fellow draughtsmen and handymen. Yet it appears that the demand for their remarkable skills is growing exponentially again as we speak, led by love of the vintage and the urge of big and small businesses alike to stand out, be unique. So how does nostalgia help put arts and commerce hand-in-hand, once again?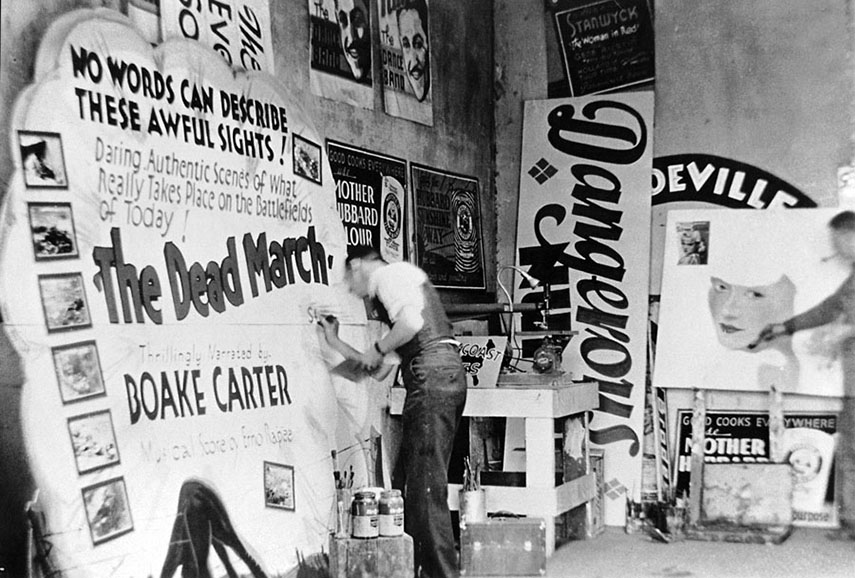 Sign Painting - The Craft of the Letterheads
In its essence, sign painting is a learned craft of creating public advertisement of products, services and events, on outdoor surfaces like buildings, walls, shop windows, barns[1]. Like artworks, they were made with brush and paint and were meant to carry information and messages that would attract customers to a business, like a proper marketing tool. Throughout its long history, the technique produced artisans through apprenticeship, although many early artists were self-taught, adopting a variety of skills. At the core of the training was proficiency in the manipulation of a lettering brush[2], which is still the most demanding thing to master and could take years to develop; after all, sign painting is basically hand-lettering, inspired and based on elegant vintage typography and calligraphy, ornate scrollwork and the creative execution of a variety of symbols and motifs.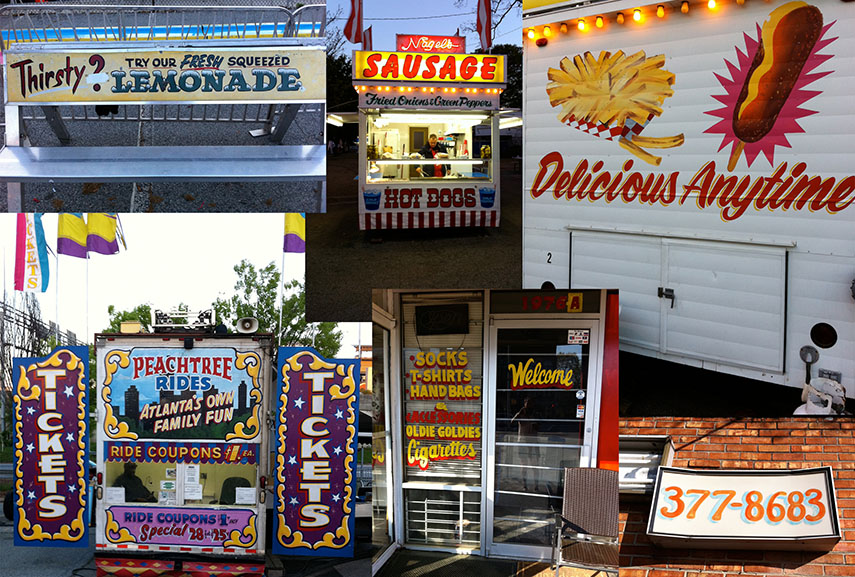 The Art of Business
Indeed, these people did not paint masterpieces, but their practice nevertheless involved knowledge of their subject/object and thorough familiarity with materials and tools. Their artwork had to be aesthetically appealing, sometimes even humorous or patriotic, and simultaneously conveying the identity of their commissioners, communicating the services which were to be sold. The professions we know today as artistic directors, printers and ad installers were often wrapped up in a single person - the signmaker - who would think of an idea and go on to paint concrete, carve wood or decorate ironwork.[3]. Many associated skills and techniques were also taught, such as gold leafing, glue-glass chipping, stencilling and silk-screening. Sign painting turned out to be a proper artistic process which relied on experience, practice, tricks of the trade and concepts of design in order to achieve its full potential.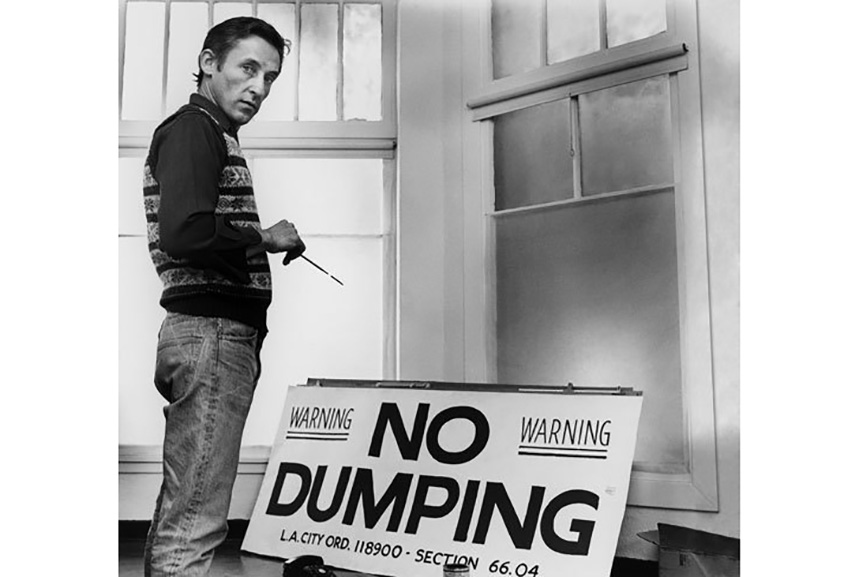 An Anonymous Creativity
Similarly to muralism and street artworks like graffiti, having been made for and exposed to the outdoor conditions, many signs were repainted, often with fresh designs by different painters. Under these circumstances, a number of great artworks were replaced or have disappeared altogether, leading up to a situation where antiquarians and collectors could only get their hands on a few examples, even though there was an abundance of them back in their day. Furthermore, the majority of painters, both famous and forgotten, never left a signature on their wares, making it hard for historians to track and preserve them in any form. Still, their rich artistic legacy can be spotted all around, in the digital production of signage and contemporary artists' experiments with words and typography.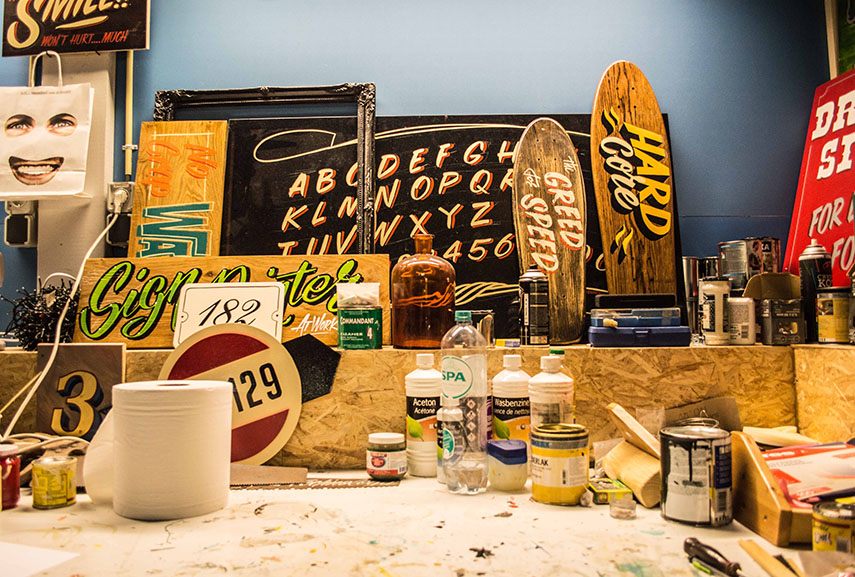 From Obsoleteness to On Demand
With the advent of computers softwares and the industry hardwares, sign painting was dealt a big blow. Artworks were now being digitally designed, with lettering being produced through die-cut vinyl plotters and inkjet printers. The culture of signmaking, particularly popular in the United States, was starting to fade away just like the artworks it created - or at least it seemed so to the naked eye. The computer-controlled industry was at its prime due to mass production and fast, affordable solutions, except this eventually led to a kind of a globalization where brands lost their originality and where identities of different companies started to look alike. Because, thankfully, a machine cannot replace an actual human being, sign painters were on demand again, as business owners wanted to regain their own personality and one-of-a-kind statement. Coming up with a creative campaign that can only be applied to a single store is what these individuals do best, and their ability to prove that a certain product or service, just like their signs, cannot be imitated, is still widely appreciated and wanted[4].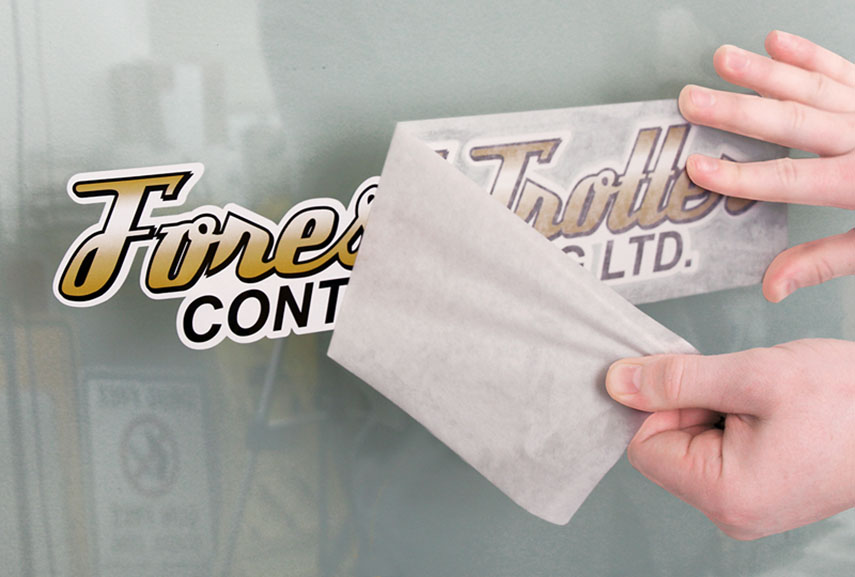 Sign Painters - The Film
That practitioners dedicated to sign painting existed all these years, in spite of the dominance of the digital, showed a project created by directors Faythe Levine and Sam Macon. Their documentary film and a book, titled SIGN PAINTERS, features the story of the craft through stories of more than two dozen younger and older artists, working in cities throughout America. Their passion for aesthetics, dedication to quality, time-consuming methods and longevity of their practice is what this four-year collaboration managed to show, drawing attention to the often neglected talent of these individuals. The directors emphasized the important contributions that the signmakers provided for our landscape, bringing back the "retro", "old-timey" feel to the world of advertising that is not only aesthetically appealing, it is also the best way to make a poignant, long-lasting sign. At a time when the history of sign painting is a good 150 years old, this film carries a significant value as well, and is now recommended for College and University courses in Art + Design, Advertising, Urbanization as well as for trade schools.
Sign Painters - Video Trailer
 Editors' Tip: Sign Painters
"The ecstasy of seeing a sign on metal with a beautifully built-up edge of paint bulging from one side of the letter stroke!" This is the poetic excerpt from a foreword by legendary artist (and former sign painter) Ed Ruscha, introducing this book to the readers. Documenting the story and work of artists from Ira Coyne, Bob Dewhurst and Keith Knecht to Norma Jeane Maloney and Stephen Powers, the project focuses on vanguards of unseen originality who are leading a renaissance with a keen creative purpose and exemplify the working class American success story. The project creator, Faythe Levine, works as an independent researcher, artist, photographer, filmmaker and curator. Her work focuses on themes of community, creativity, awareness, process, empowerment and documentation.
References:
McDevitt, M. K., Hand-Lettering Ledger: A Practical Guide to Creating Serif, Script, Illustrated, Ornate, and Other Totally Original Hand-Drawn Styles, Chronicle Books, Jou edition, 2014
Anonymous, Sign painting, Wikipedia [September 2, 2016]
Anonymous (2001), Exhibition at Hood Museum explores New England's early roadside gallery, Dartmouth News [September 2, 2016]
Gregory, R., Sign Painting Techniques: Beginner to Professional, Signs of the Times Publishing Co., 1973
Popova, M., What a Disappearing Art Teaches Us About Creative Purpose and Process, Brain Pickings [September 3, 2016]
Featured images in slider: Sign painters and their work, courtesy Faythe Levine and Sam Macon, used for illustrative purposes only.