To experiment with the possibilities of silkscreen art printing is something many have been doing throughout the history of the arts. By pushing the boundaries of the technique and employing their imagination, artists have turned it into one of the most versatile creative methods ever, which is why it holds an important spot in art history. At Rome's Galleria Varsi, the visitors will have the chance to see artworks produced in the past year as part of the 2nd edition of group exhibitions dedicated to silkscreen prints. Entitled Livelli (Levels), the show will offer the products of today's most versatile urban and contemporary artists from Italy and abroad, who have collaborated with the local lab 56Fili just for this occasion.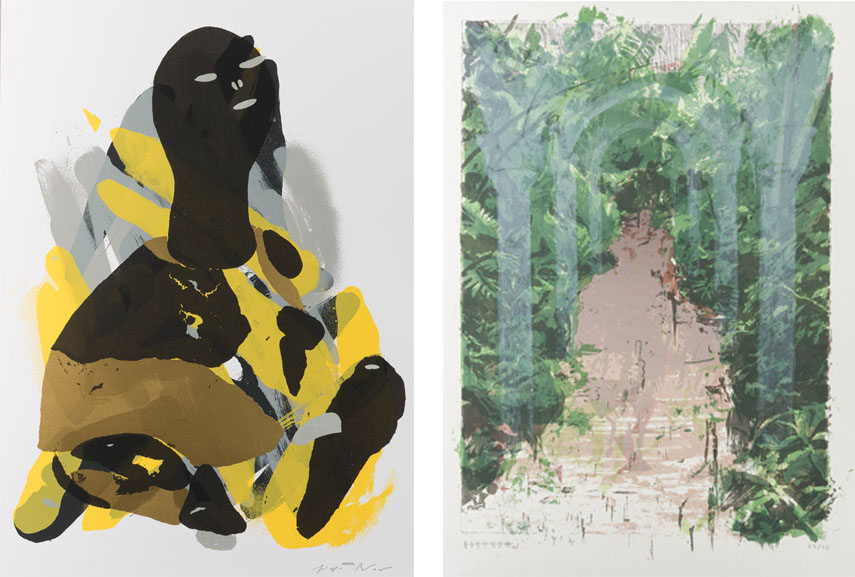 Livelli - The Magic of Silk Print Screen
A total of twenty four artists are set to be showcased in LivellI. Among them, we have 2501, Alberonero, Alice Pasquini, Andreco, Aris, Borondo, Ciredz, Diamond, Eggs, Etnik, Francesco Barbieri, Giorgio Bartocci, Hitnes, Imos, Nelio, Nemco, Pakal, Sawe, Sbagliato, Sepe, Solo, Tellas, Vesod and Unga (BFC). What they all have in common is a strong link with public spaces, the sites for their favorite expressions and a source of constant inspiration. As a result of research by each of them, they have developed a relationship with silkscreening while maintaining their unique easthetic and style in the process. In fact, if you have a favorite among these names, you are likely to recognize their works among others almost instantly!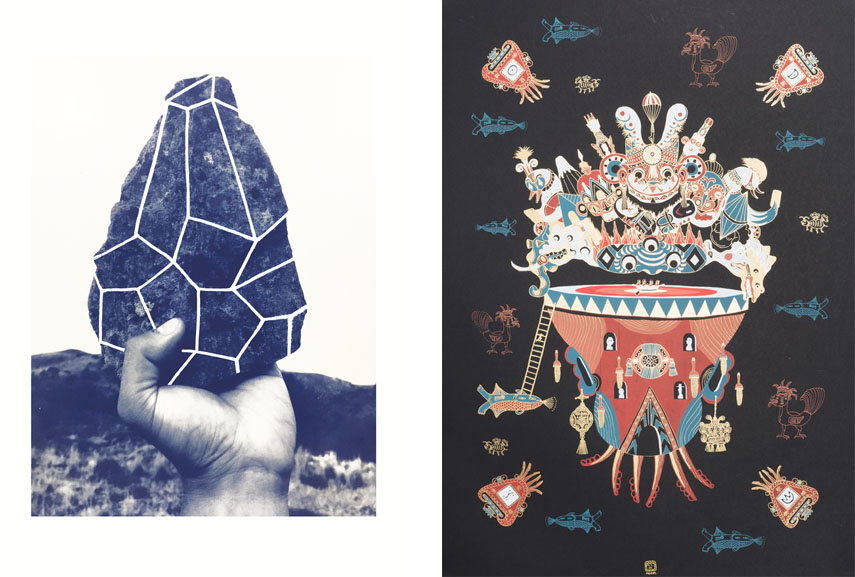 Arturo Amitrano - The Magic of Printing Images
An important part of the whole Livelli process surely belongs to a young Roman artisan by the name of Arturo Amitrano, in charge of a lab/studio called 56Fili, of 56 threads. The name comes from the cast that a classic screen printing frame is composed of 55 threads, while the 56th one is considered the imperfection. According to Amitrano, chance has an active role in all creative processes and, in a way, it becomes an artistic value of its own. Understanding and mastering an error and making it productive and even meaningful is what this individual does best, and it represents the basis of his work. This is possible through technical knowledge and the ability to know the rules in order to break them. In his own words, "in silkscreen printing, you never stop learning… and being wrong!"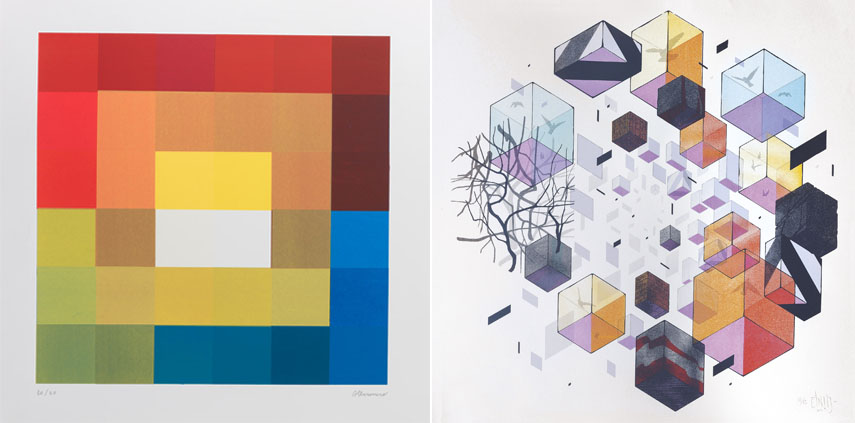 Silkscreen Art at Galleria Varsi
The prints of view stand as the examples of the ways silkscreen printing can contribute to top-quality artistic production on different types of printable media, and not just paper. In this case, expect bold color experiments and works on plexiglas, among many other things. Livelli, a group exhibition of silkscreen art, will be on view at Galleria Varsi in Rome, Italy, from January 21st through February 12th, 2017. The opening reception is scheduled for January 21st, from 6.30pm to 9pm.
Featured images: Ciredz - Matematica; Left: Francesco Barbieri - Untitled / Right: Diamond - I Sorci Verdi; Left: Hitnes - Untitled / Right: Nemco - Composizione; Left: Solo - There She Goes Again / Right: Unga (BFC) - Dita Rotte. All images courtesy Galleria Varsi.