When we talk about still life in photography, similarly to other media like painting, flowers appear to be a recurring topic, often immersed in deep black backgrounds which exalts their splendor best. However, this kind of imagery takes a fair amount of curating, precise lighting, a specific arrangement of plants and whatever accompanies them. In all, while it's a frequent sight, photographs of flowers executed well in a professional or well-equipped personal studio are hard to come across; but when we do, it is a true delight. Such is the case with Italian photographer Silvia Coccaglio, whose Flowery will soon be exhibited, yet again, at Molin Corvo Gallery, this time in her homeland.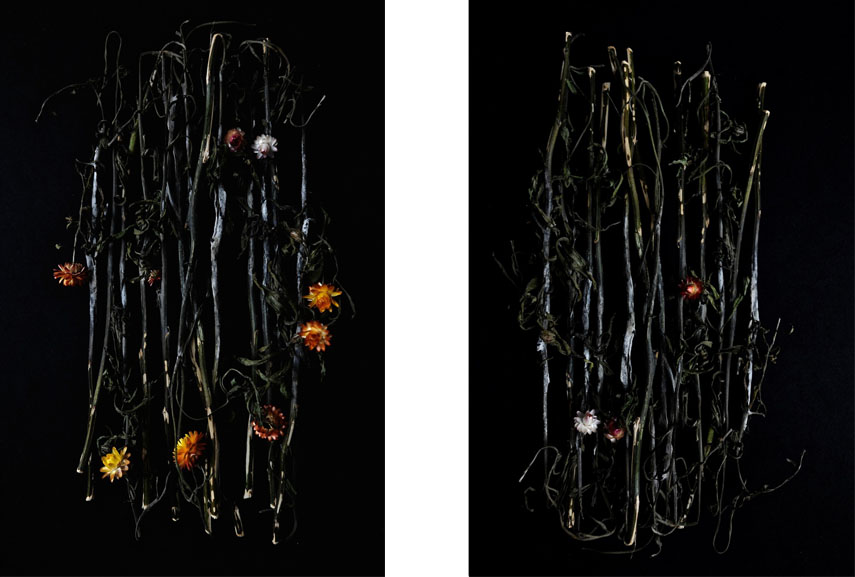 Flowery #1
Flowery #1 is the second part of Silvia Coccaglio's exploration within the field of flora, as the first took place last November at the Parisian post of the art space. The show put on display twenty of her remarkable photographs, while the public in Italy will have a chance to see different examples from the series, each a piece as unique as they come. In them, we see examples of the living natural world in their entirety and glory, different species coexisting in the artist's self-created, dramatic environment. These are the things that surrounded Silvia Coccaglio during her traumatic postpartum period, and which have inspired her to make an art project out of it, through a particular kind of aesthetics and creative approach.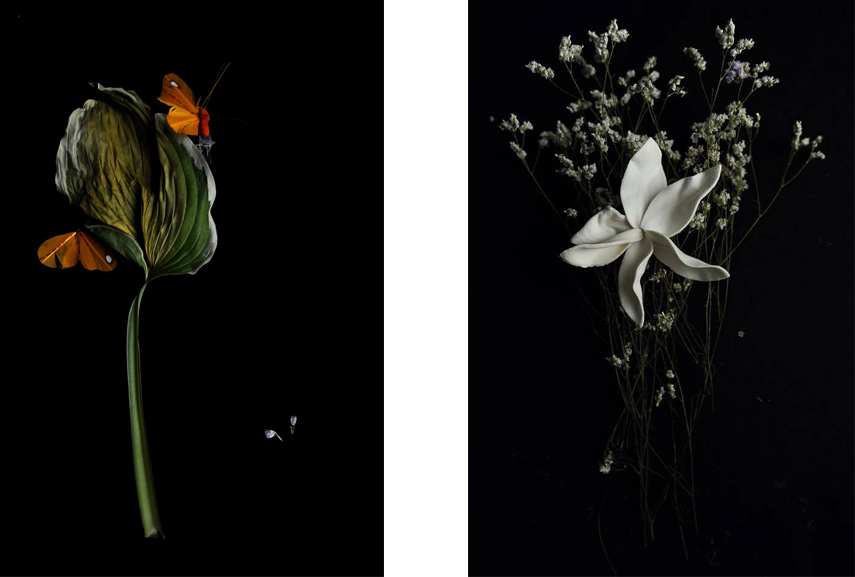 The Denominator of a Moment
According to the photographer herself, during the time of near immobility after she gave birth to her son, Silvia Coccaglio experienced the things that changed her vision and perception of the world - bouquets of flowers delivered to her by her friends and family, banana skin from her snacks, her baby's newly bought toys. All these items represented little moments which, together, built up the memories around the birth, so she decided to immortalize them, give them an eternal life through photographic paper to mark this wonderful event forever. Indeed, the flowers' every detail was captured and preserved in a masterly way, juxtaposed with other elements to provide a dynamic composition of colors and shapes.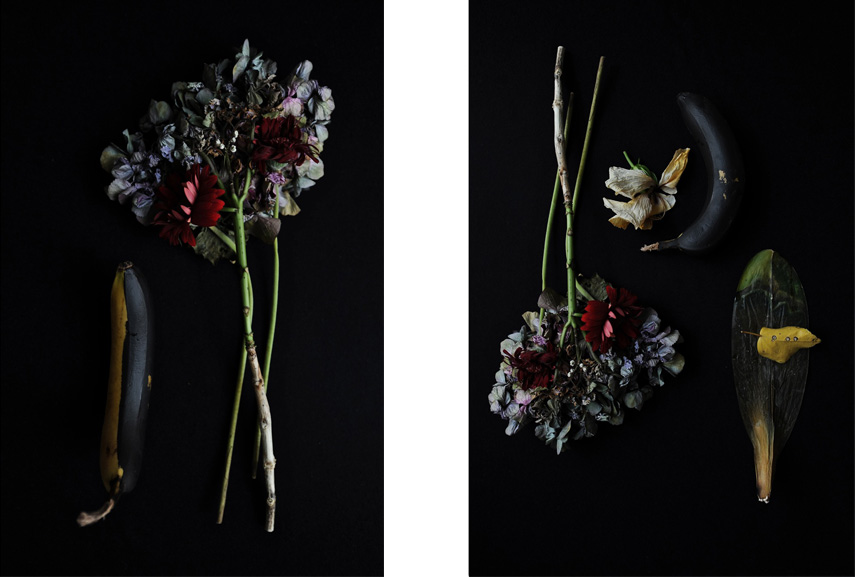 Silvia Coccaglio Exhibition at Molin Corvo
Silvia Coccaglio's interest in photography came at an early age, and she's been inspired by the everyday and her surroundings ever since. Her aim is to denominate a moment in perfect light, whichever scenario that might be. Flowery #1, an exhibition of photographs by Silvia Coccaglio, will be on view at Molin Corvo Gallery in Chiari, Brescia, Italy, from September 6th through October 6th, 2016. The opening reception is scheduled for September 6th, from 6.30pm to 8pm.
Featured image in slider: Silvia Coccaglio - Flowery #12, 2015. 40x60 cm. 1350€. All images courtesy Molin Corvo Gallery.